At Least 10 Soldiers Killed in Al-Shabab Attack on Somali Army Base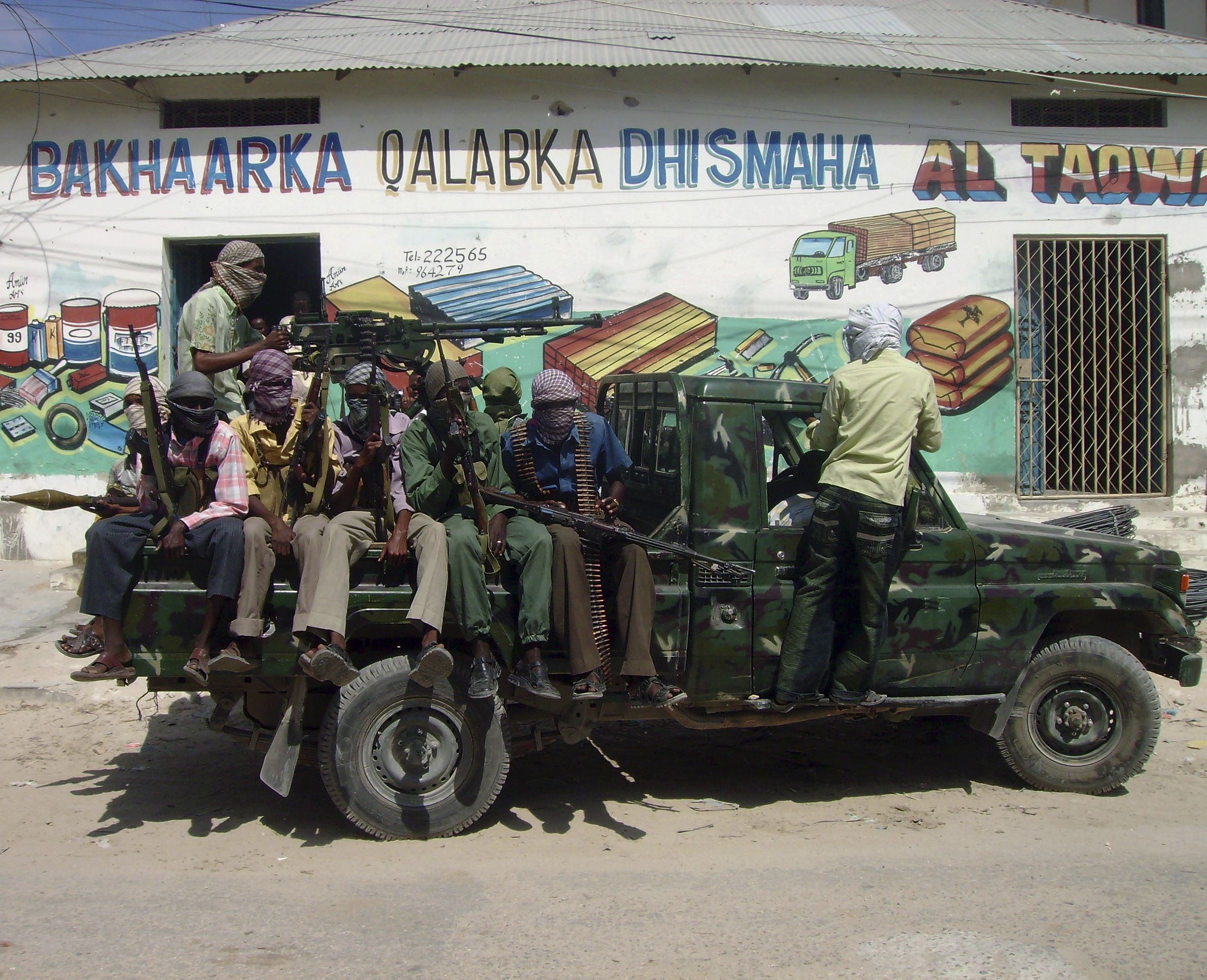 Al-Shabab fighters have killed at least 10 soldiers after the militants attacked a Somali army base near the country's capital of Mogadishu. Operatives from the terrorist group crashed an explosives-packed car into the base before rushing inside.
Both sides are reporting differing death tolls. A Somali army officer told Reuters that he had lost 10 soldiers in the attack, but Abdiasis Abu Musab, a spokesman for Al-Shabab, said his group had killed at least 30 soldiers.
The Somali army also claimed to have killed at least 12 Al-Shabab militants, a claim that the militants haven't verified.
Monday's assault follows a successful attempt by the Somali government on Sunday to destroy an Al-Shabab storage facility south of Mogadishu.
Al-Shabab, an east African terrorist organization, has launched repeated attacks against the western-backed Somali government, in a bid to overthrow it and introduce Sharia law.
Since 2007, African Union troops have fought against Al-Shabab in Somalia—a mission that has extended well past its planned six months.
However, the bloc announced in a statement on July 6 that all 22,000 of its soldiers will have left Somalia by 2018 with the national army in sole control of the country by 2020.
The move comes after the European Union decided in January to cut 20 percent of its funding to the mission.