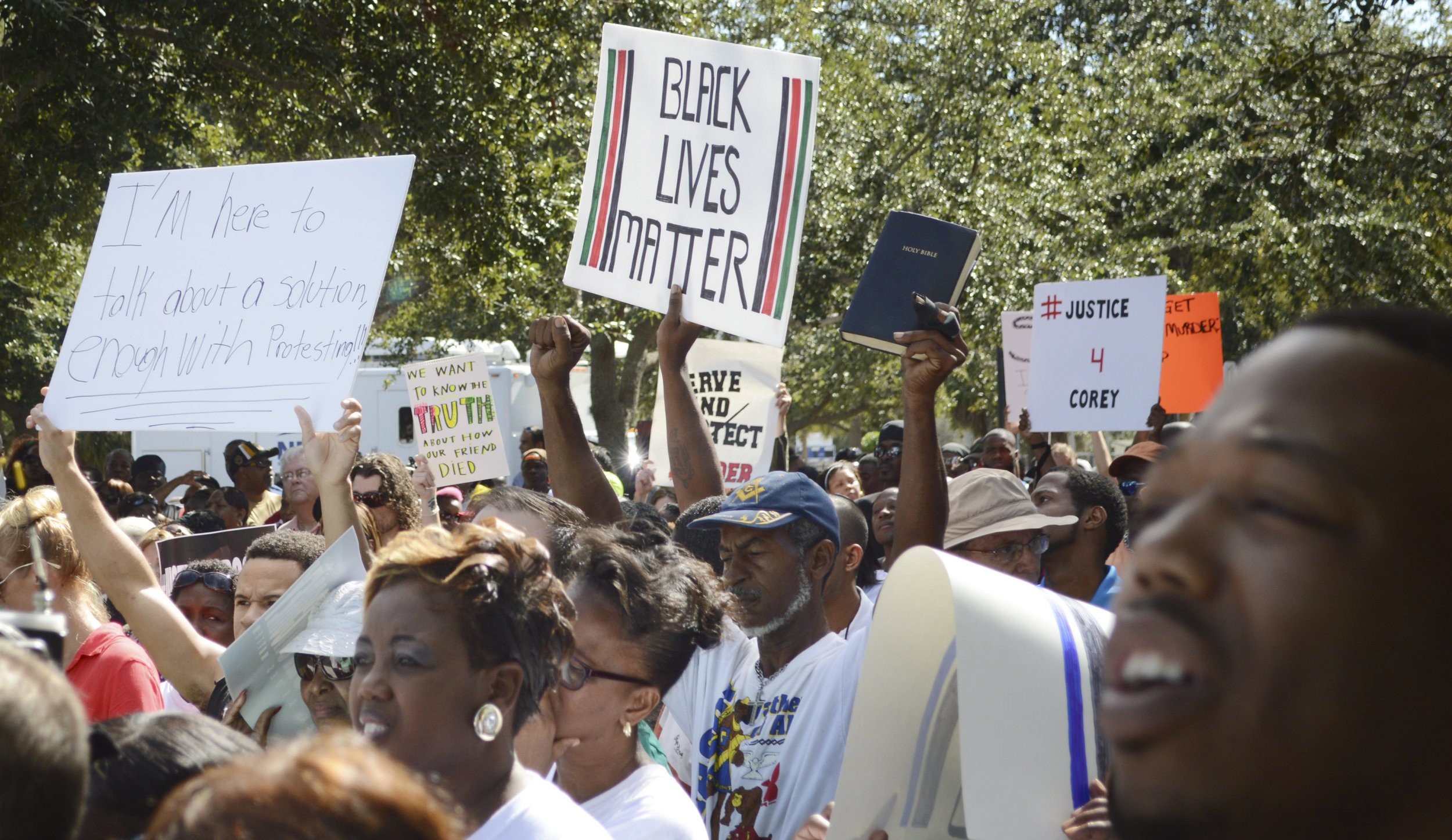 The Reverend Al Sharpton will deliver the eulogy at Saturday's funeral for Corey Jones, a black man shot and killed by a Palm Beach Gardens, Florida, police officer earlier this month.
Sharpton will join Apostle Sharon D. Walker in making remarks at the Payne Chapel AME of West Palm Beach. On Friday, the family will host a private wake, followed by a community reflection. A peaceful rally was held in Jones's honor last week, as his family tries to learn more about the circumstances surrounding his death.
Jones, 31, a public housing inspector and musician, was traveling home after playing a gig with his band, the Future Prezidents, when his car broke down on an exit ramp on Interstate 95. As he was waiting for a tow truck, Nouman Raja, a plainclothes police officer, saw the vehicle and approached it, assuming it was abandoned.
"As the officer exited his vehicle, he was suddenly confronted by an armed subject. As a result of the confrontation, the officer discharged his firearm, resulting in the death of the subject," the Palm Beach Gardens Police Department said in a statement. Raja was not wearing a body camera, and there was no dashboard camera footage of the incident.
Jones had a gun license and was able to carry a concealed weapon legally in Florida, so both men involved in the incident technically had the right to carry a weapon. Raja, who joined the police department in April, was undercover because he was investigating burglaries. According to a report by Yahoo, surveillance operations like the one Raja was participating in are reserved for tactical officers and detectives. Because of his limited experience at this police department, Raja was neither.
Raja had previously been a member of another police force, local union President John Kazanjian told Newsweek in an interview earlier this month, though he didn't specify how many total years Raja had been an officer. It is unclear if this factors into his accrued experience as an undercover officer in a surveillance operation.
"We take this investigation very seriously, and, as such, we cannot afford to rush, cut corners or appear to be partial," Palm Beach County State Attorney Dave Aronberg said about the investigation into the shooting. "Our responsibility is to seek justice, our loyalty is to the community, and our commitment is to the truth."