Alabama Abortion Ban Is a 'Violation of Human Rights,' Amnesty International Says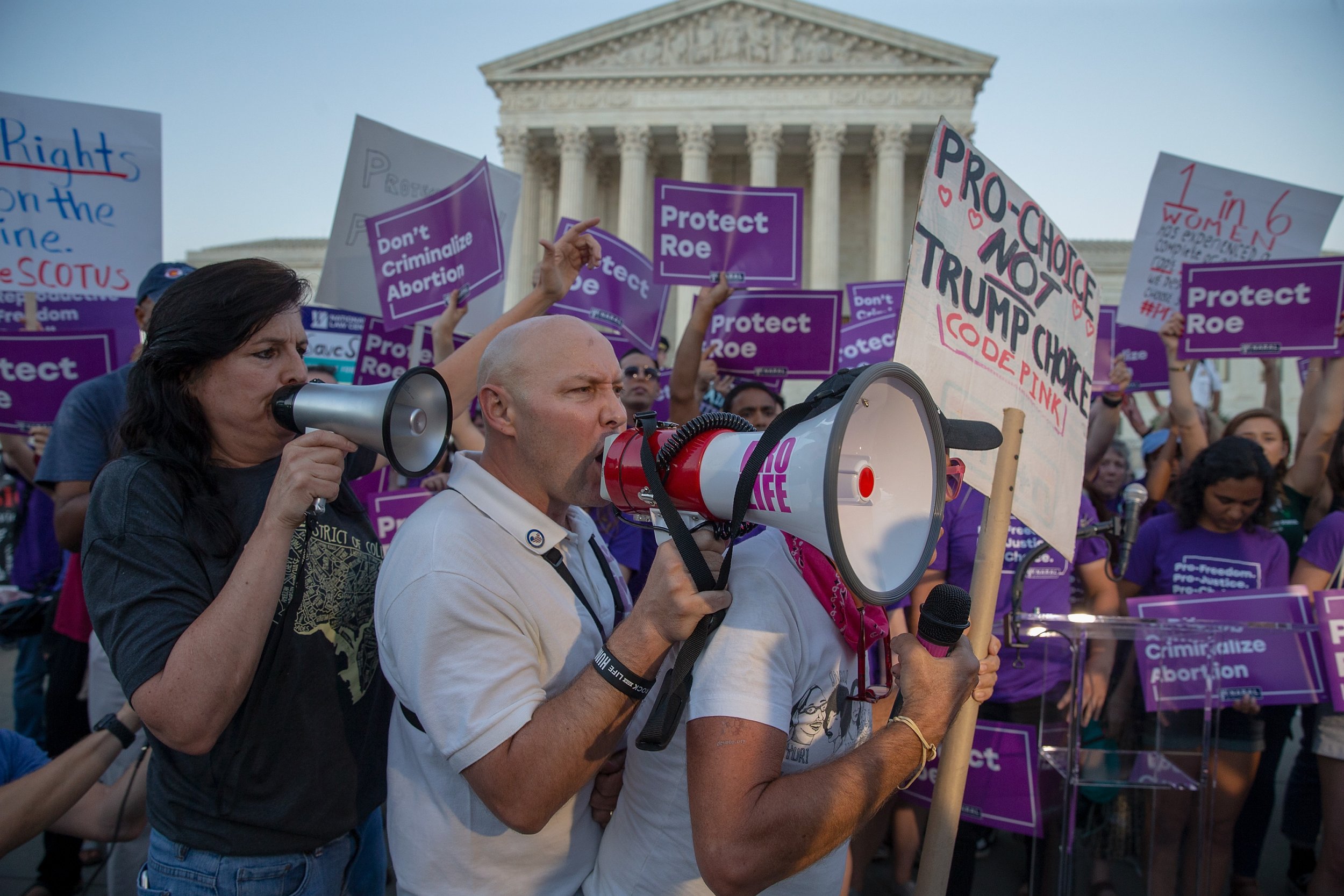 Alabama's bill banning virtually all abortions in the state is a "violation of human rights," Amnesty International said on Wednesday.
The state Senate approved the most restrictive abortion bill in the country on Tuesday, sending it to Governor Kay Ivey. If signed into law, the legislation will criminalize abortion and allow doctors performing the procedure to face 99 years in jail and be charged with felonies. The bill does not include exceptions for rape and incest. It does permit exceptions for ectopic pregnancy, "to avoid a serious health risk to the unborn child's mother" and if the child has a "lethal anomaly."
"Alabama's vote is the latest in a string of abortion bans specifically designed to strip away people's reproductive rights. These bans will be deadly, endanger pregnant people's lives and criminalize doctors and health care providers for simply doing their jobs and providing care," Tarah Demant, the Director of the Gender, Sexuality and Identity Program at Amnesty International USA, said in a statement. "These bans reinforce violence against women by victimizing survivors of rape and sexual violence twofold by denying their right to access abortion."
The remarks from Amnesty International added to an array of criticism levied by national politicians, civil rights organizations and health care providers. The ACLU said on Tuesday it would sue to prevent laws criminalizing abortion from taking effect, and Senator Elizabeth Warren wrote, "When I was growing up, people got abortions. Desperate women turned to back alley butchers or even tried the procedure on their own. Some were lucky, but others weren't. They all went through hell. Access to safe, legal abortion is a constitutional RIGHT. Full stop."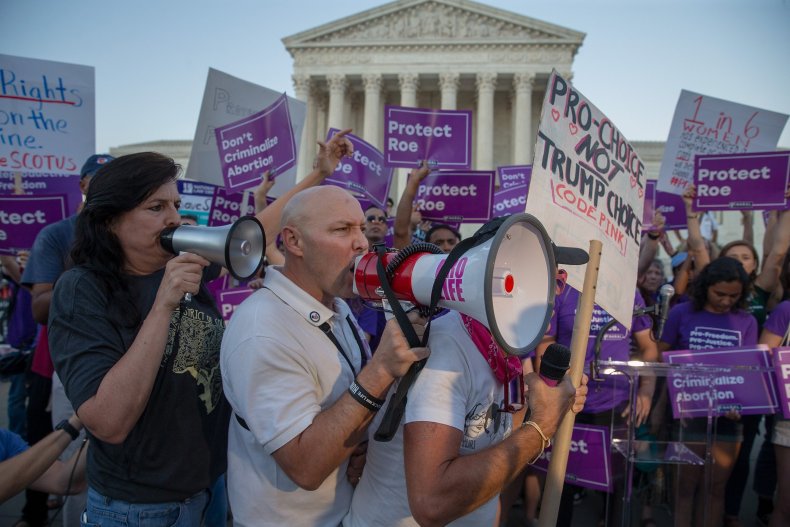 Republicans hold 27 seats in Alabama's 35-seat Senate, and the racial and gender makeup of those who passed the abortion legislation are drawing attention. Just 15.7 percent of legislators in the state house are women, according to the National Conference of State Legislatures, and all 25 senators who voted in favor of the legislation were white, Republican men.
Republican attempts to pass legislation that could lead to the overturning of Roe v. Wade have increased recently, and the sponsor of the Alabama bill explicitly voiced her intent to challenge the 1973 Supreme Court ruling, which has long evoked anger for anti-abortion advocates.
"This bill is about challenging Roe v. Wade and protecting the lives of the unborn because an unborn baby is a person who deserves love and protection," state representative Terri Collins said.
The Washington Post reported that 16 states "have passed or are working to pass" legislation banning abortion after a fetal heartbeat is detected. Georgia Governor Brain Kemp signed a heartbeat bill into law earlier this month.
Language in this story was updated to more clearly convey that 15.7 percent of legislators in the Alabama state house, not across the country, are women.