Alabama Lawmaker Suggests Men Should Be Forced Into Vasectomies If Women Can't Have Abortions: 'It Always Takes Two to Tango'
An Alabama state representative has proposed bringing in a law which would force men to have a vasectomy in response to the proposed abortion ban.
State Rep. Rolanda Hollis [D-Birmingham] filed House Bill 238 on Thursday as under current existing law, "there are no restrictions on the reproductive rights of men."
Hollis' bill recommends that a man must undergo a vasectomy within one month of his 50th birthday or after the birth of his third biological child, "whichever comes first."
The bill also states that the man must pay for the vasectomy himself.
Speaking to Al.com, Hollis said the bill is in response to the abortion bill which was passed by the GOP-controlled House of Representatives in Alabama last May.
The law would make it a felony offense for a woman to have an abortion under virtually all circumstances, except for when her health is at risk.
House Bill 314, or the "Human Life Protection Act," would also make it a Class A felony for any doctor to perform an abortion, punishable by up to 99 years in prison.
"The vasectomy bill is to help with he reproductive system, and yes, it is to neutralize the abortion ban bill," Hollis said. "It always takes two to tango.
"We can't put all the responsibility on women. Men need to be responsible also."
Hollis added that she is both pro-life and pro-choice in her views.
"I do not believe that women should use abortion as a birth control, but I do believe that if a women is raped or if it's incest or anything like that then she has the choice to do what she wants to do."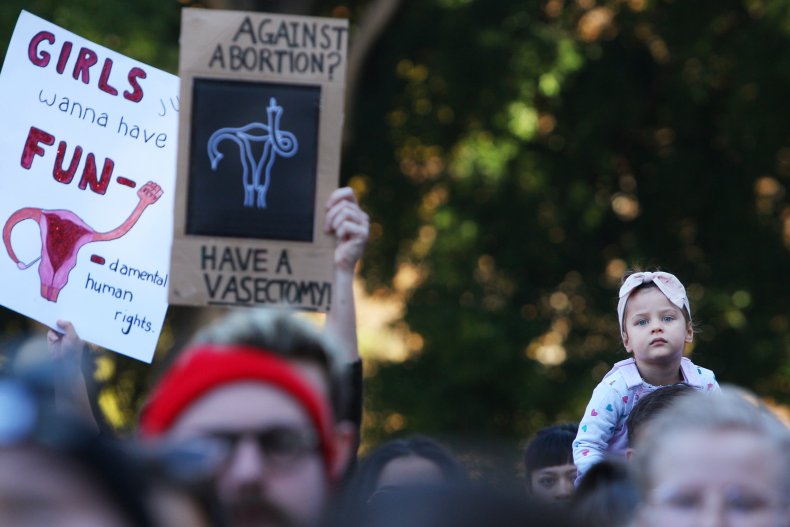 Last year, Democratic State Senator Vivian Davis Figures suggested a series of amendments to the abortion bill in Alabama, including one make it illegal for a man to get a vasectomy and another which would force those who voted for the bill to pay for the legal costs of defending it in court. All Figures' amendments were voted down.
In October, U.S. district judge Myron Thompson blocked the abortion bill by issuing a preliminary injunction after ruling it unconstitutional.
"It violates the right of an individual to privacy, to make choices central to personal dignity and autonomy," Thompson said at the time. "It diminishes the capacity of women to act in society, and to make reproductive decisions. It defies the United States Constitution."
Alabama Attorney General Steve Marshall did not appeal the temporary injunction.
The Alabama Republican Party has been contacted for comment.