"Sugar Daddy" Website Founder to Pay For Women in Alabama to Receive Abortions Out of State
Well-known "sugar daddy" website, SeekingArrangement, is offering a new service to women who reside in states like Kentucky, Georgia, Mississippi, Missouri and Alabama that have recently instituted near-total bans of abortion.
"If lawmakers will not step in and help these desperate women, then I will," said Brandon Wade, founder and CEO of SeekingArrangement in a video message released Tuesday.
"When any state makes the decision to deny women the right to make choices about her body, we can help," he said. "We will provide women and families who cannot afford to provide for themselves, travel out of their home state to access proper health care and to exercise their right to a choice."
Wade explained that his girlfriend grew up in Alabama, where a ban of nearly all abortions including in cases of incest and rape was instituted last month. "My girlfriend, Zoe, and her sister Camille, both from Gadsden, Alabama, wept that day. As did millions of other women worldwide," Wade said.
SeekingArrangement has established a charity organization called Fight Against Poverty that will pay for the travel of women in Alabama and other states who have to leave to seek out abortion care. A spokesperson for SeekingArrangement said that Wade would also cover the cost of the abortion.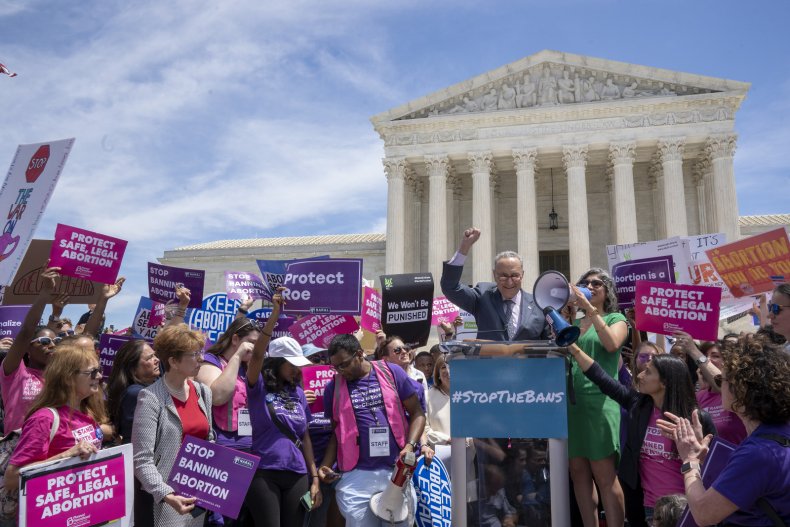 Wade became interested in the charity when he asked why women from these states with near-bans on abortion couldn't just travel elsewhere. The answer, he said "may have more to do with money than legislation." Alabama's abortion law, said Wade, is "designed to hurt the weakest and the poorest amongst us." Around 17 percent of Alabama residents currently live below the poverty line, making travel expenses nearly impossible to cover.
Wade also pointed out that Alabama does not require comprehensive sex education in schools and does not provide funding to family planning centers like Planned Parenthood.
States legislators who signed the recent slew of abortion restrictions into law hope to take their cases to the Supreme Court in an effort to overturn Roe v. Wade, which determined that the right to abortion was constitutionally granted in the United States.
"Our position is just simply that the unborn child is a person, and the bill goes directly to that," Rich Wingo, a Republican from Tuscaloosa County who wrote the Alabama bill told The New York Times. "Courts can do—and have done many things good and bad, but we would hope and pray that they would go and that they would overturn Roe."
SeekingArrangement has more than 10 million members and works to connect "sugar babies" with "sugar daddies" who create a "mutually beneficial relationship."