A 13-year-old Alabama boy who had his skull crushed by a dune buggy trailer has made a miraculous recovery after his parents signed documents to make him an organ donor.
Mobile resident Trenton McKinley was admitted to hospital in March with seven skull fractures following a freak accident at a friend's house. The friend was driving a children's dune buggy with a trailer attached when he slammed on the breaks too quickly.
The boy managed to throw a four-year-old girl—who was also riding in the trailer—onto the safety of the grass before it flipped. However, he was pinned and suffered severe brain damage.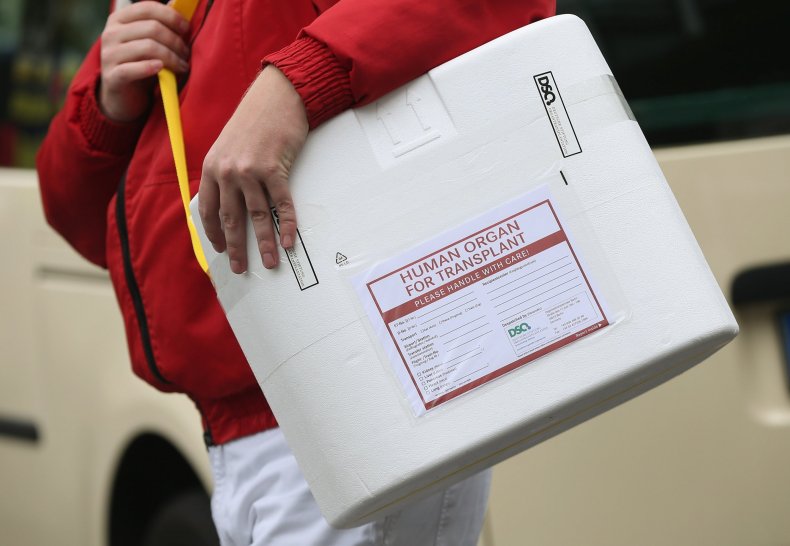 According to Trenton's mother Jennifer Reindl, via Fox 10, the doctors said her son was unlikely to recover. "All I saw was a stretcher with his feet hanging out," Reindl said. "He was dead a total of 15 minutes. When he came back, they said he would never be normal again.
"They told me the oxidation problems would be so bad to his brain, that he would be a vegetable if he even made it."
Reindl eventually made the call to have her son's life support switched off and for his organs to be donated to other children who were in need of a transplant. "Five kids needed organs that matched him. It was unfair to keep bringing him back, because it was just damaging his organs even more."
But just one day before the life support was to be switched off, Trenton awoke, speaking in full sentences. "I hit the concrete and the trailer landed on top of my head," Trenton said. "After that, I don't remember anything."
He now attributes his recovery to God and says he remembers spending time in Heaven. "I was in an open field walking straight. There's no other explanation but God. There's no other way. Even doctors say it."
Trenton still faces an uphill battle. He has already had three surgeries and regularly suffers from nerve pain and seizures. A fourth surgery is upcoming to replace half his skull, which is being kept frozen at the hospital.
Despite all of this, Trenton can still smile and crack jokes. "I said I could turn sideways and put salsa in there and eat chips and dip out of my head. No more washing dishes for me."