A Church Can Have its Own Police Force, Alabama's Senate Decided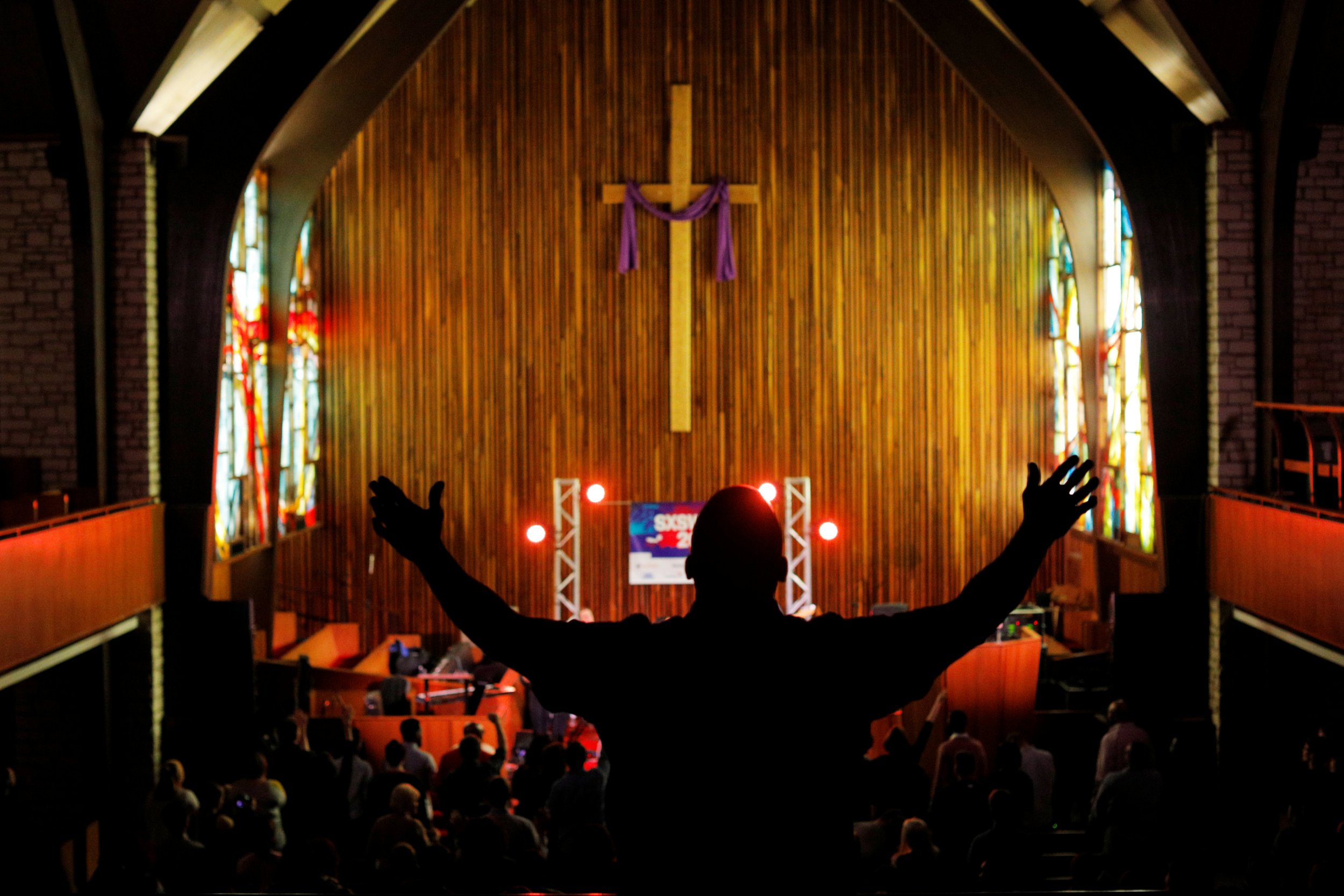 UPDATED | The Vatican may soon no longer be alone among religious institutions possessing its own police force. Alabama's Senate voted Tuesday, by a 24-4 margin, to allow a church to establish its own law enforcement department.
The move would be unprecedented in the United States. And, according to experts, it would also be unquestionably unconstitutional.
Briarwood Presbyterian Church, located about 10 miles from downtown Birmingham, claims it was motivated to create its own police force by the 2012 mass shooting at Sandy Hook elementary school, in which 26 people were killed, including 20 children.
"After the shooting at Sandy Hook and in the wake of similar assaults at churches and schools, Briarwood recognized the need to provide qualified first responders to coordinate with local law enforcement who so heroically and effectively serve their communities," read a statement from Briarwood church administrator Matt Moore upon the introduction of a similar bill to the House in February. "The sole purpose of this proposed legislation is to provide a safe environment for the church, its members, students and guests."
Briarwood, which comprises 4,100 members across 40 ministries and includes a comprehensive school, is already served by deputies from the two counties which it borders, Jefferson and Shelby. But the attorney representing Briarwood, Eric Johnston, told Newsweek that neither those police forces nor private security were sufficient to deal with the present threat to churches such as Briarwood.
"On the basis of what experts were saying about churches being soft targets and in more recent times you're seeing Christians being attacked by Islamic extremists and it just brings it into just a little bit sharper focus the potential for a church as a soft target to have a problem," he said.
Although the bill puts no limit on the number of police officers who can be employed, Johnston stressed that the only change the new law would make would be allowing the off-duty police officer it currently employs to be able to work for the church full-time.
Asked for further justification for a police force, Moore said only that "Briarwood has a K-12 school with 2,000 students and teachers."
Violation of Church and State?
The church's original press release stated that it intended only to "mirror" a Alabama law that allows educational institutions to have its own police forces.
But vesting those state powers in the hands of a religious institution, no matter how large, would violate the Establishment Clause of the Constitution—the separation of church and state—according to the Alabama chapter of the American Civil Liberties Union.
"What the bill attempts to do is to take what is a quintessential governmental power—law enforcement—and vest that police power in the hands of a religious institution," legal director Randall Marshall told Newsweek. "That would give church officials who run a police department the decision as to what laws to enforce, who to arrest, what levels of force would be needed to effectuate such an arrest. It so intertwines the church with state powers that it truly is an establishment clause problem."
The move would not be without some precedence. In 2011, North Carolina's Supreme Court upheld a decision that police power at religiously affiliated colleges did not violate the Constitution.
Yet, according to Ira Lupu, a law professor at George Washington University and an expert on the religion clauses of the First Amendment, another case that found against a religious institution is far more relevant.
The town of Ocean Grove, New Jersey, which grew out of a Methodist Church meeting ground, was granted the power to have its own police force—and its own courts. However, a 1979 decision by the state's Supreme Court ruled that it was unconstitutional to give a religious organization the power of the state.
Two U.S. Supreme Court decisions similarly backed up that stance. In a 1982 case, Larkin v. Grendel's Den, the court found by an 8-1 majority that a law giving churches veto power over the issuing of liquor licenses was unconstitutional. And, in 1994, the Supreme Court similarly ruled that a school district created for a village of Orthodox Jews violated the First Amendment's prohibition against establishing a religion.
"The decision was sectarian favoritism, that you were lifting up this one religious community and giving them something that nobody else had a right to get," Lupu told Newsweek. "That was pretty close to this Alabama [case]."
Marshall similarly believed that there was no question that the proposed Alabama law constituted religious favoritism. "This bill singles out one church in Birmingham and vests it with special authority that no other church, synagogue or mosque or other religious institutions has so it is certainly a highly favored position that the church is being singled out for."
In order for the law to be on safer ground, added Lupu, not only would all other religious institutions need to be granted the same powers but every comparable private institution.
Such claims were emphatically dismissed by Johnston.
"I think those who you've been talking to and saying those things, they're just basing it on their need for recognition, just attack organized religion, which is typical of the ACLU and others," he said.
There are concerns beyond the Establishment Clause. During a House committee hearing in February, a 2015 drug bust at Briarwood Christian School was raised. The incident was already the subject of scrutiny for a lack of transparency and some fear it could be completely covered up if left in the hands of the church's own police force.
As for what happens next with the legislation, an identical version will have to be passed in the House and then signed into law by new Republican Gov. Kay Ivey, which Johnston expects would happen.
The case comes at a time when the balance of power appears to be swinging keenly toward religious institutions. As well as calling for the destruction of the Johnson Amendment, one of the key barriers between church and state, President Donald Trump has also appointed to the Supreme Court Judge Neil Gorsuch, who, in the 2013 Hobby Lobby case, notably found strongly in favor of corporations' and its owners' religious rights.
Still, Marshall, of Alabama's ACLU, remains insistent that a church having its own police force would not stand up to legal challenge and would consider filing a lawsuit to test that belief.
"It is hard to imagine that this would survive judicial review," he said.
This article has been updated to correct the fact that the New Jersey Supreme Court decision on Ocean Grove was in 1979, not 1977.