Alabama Church Removes Pew Honoring Confederate President Jefferson Davis, Condemning Monuments That 'Represent Insensitivity, Hatred and Even Evil'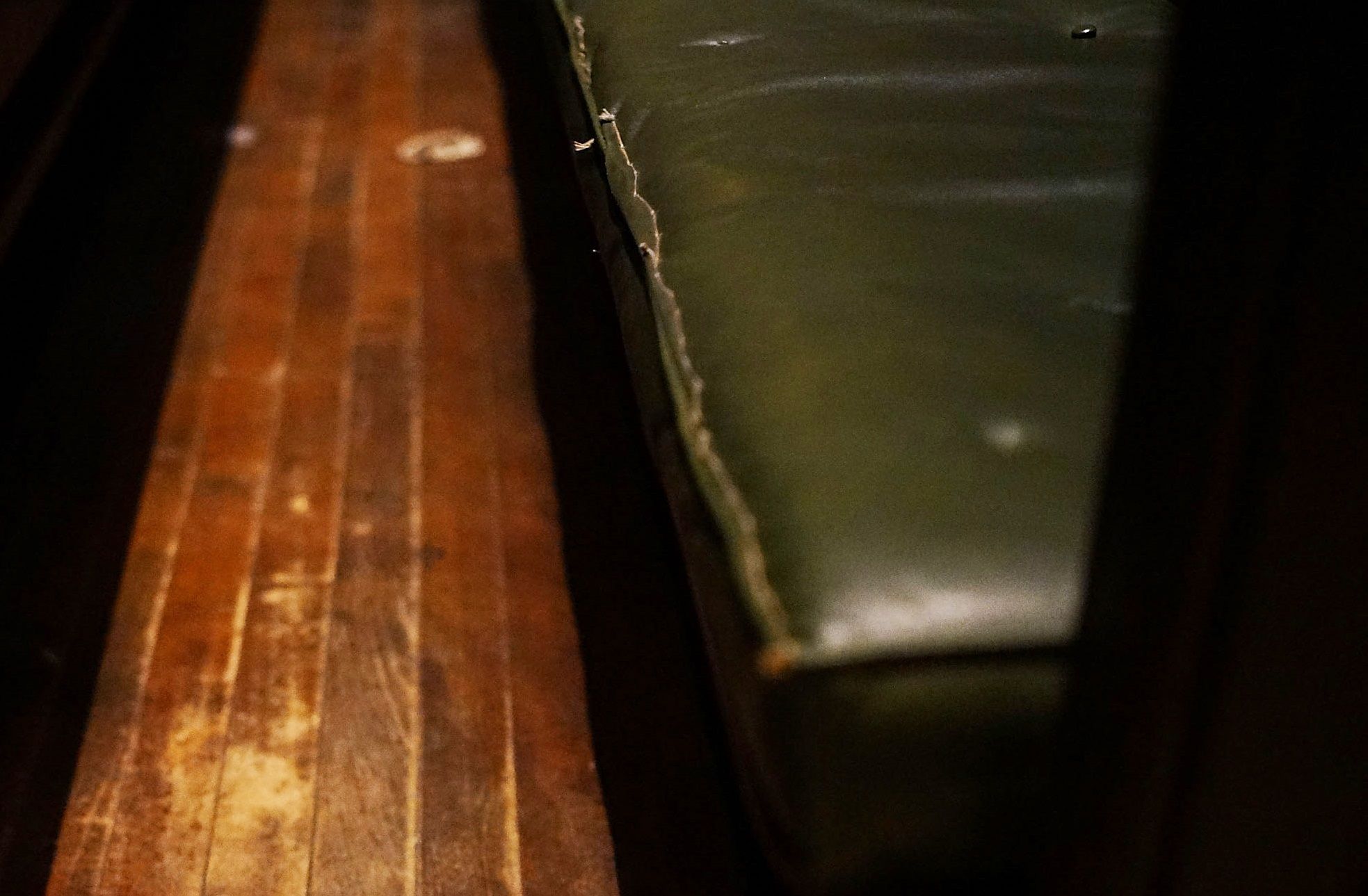 A church in Alabama has removed a pew honoring Confederate President Jefferson Davis, asserting that the mission of its parish is "diametrically opposed" to what Confederate symbols "have come to mean."
In a statement on the St. John's Episcopal Church's website, Pastor Robert C. Wisnewski Jr. posted a message explaining that church leaders had voted to remove the pew, after determining that what it stood for did not represent the church's values.
"Confederate monuments and symbols have increasingly been used by groups that promote white supremacy and are now, to many people of all races, seen to represent insensitivity, hatred and even evil," he said. "The mission of our parish is diametrically opposed to what these symbols have come to mean."
The church, which is mostly white and based in Montgomery, where Davis lived before the Confederacy moved its capital to Richmond, Virginia, in 1861, had maintained a pew with a bronze plaque honoring Davis for decades, the pastor said.
While church lore suggested that the pew was dedicated to Davis at the start of the Civil War, Wisnewski said it actually had not been installed until decades later, when whites sought to maintain control in the South. The pastor also noted that John Trotwood Moore, "a controversial politician and outspoken proponent of segregation from Tennessee," had addressed the congregation at the dedication of the pew on Pentecost Sunday.
"Moore had gained national attention by filibustering in Congress against an anti-lynching bill," Wisnewski noted. "Lynchings had become so frequent in the 1920s that Congress sought a way to outlaw them. Moore stood for lynching."
After explaining the pew's history to church leaders, Wisnewski said the Vestry voted in favor of correcting what he called a "political act" of the past.
"Davis was a political figure, not a church figure, nor even a member of the parish. Acting to remove the pew and plaque is the correction of a political act," the pastor said.
Wisnewski said that the decision to remove the pew "was not done to rewrite our history or to dishonor our forebears," but, he said: "We agreed that the current Vestry would not take any action to install a Jefferson Davis Pew were it not already in place. As such action would be troublesome, to continue to allow the pew to be in our worship space would be troublesome."
Both the pew and the plaque honoring Davis have been removed and placed in the parish's "archives," Wisnewski said.
He noted that while some "may view this as an unnecessary action," others may believe this decision should have been made long ago." For his part, the pastor said he was "very proud of this Vestry and their decision.
"Your leadership wants our congregation to grow numerically and spiritually and we want always to be welcoming to all who may come our way." .