Alabama College Students Attended Parties Despite Knowing They Had COVID-19
Students in Tuscaloosa, Alabama who had tested as positive for COVID-19 attended parties despite the risk of spreading coronavirus to other partygoers, according to Tuscaloosa Fire Chief Randy Smith.
Smith shared this information in a Tuesday afternoon pre-Council meeting before the Tuscaloosa City Council convened in the evening to vote on a measure that would make face masks mandatory citywide. However, he neither named the students nor the schools they attended, according to ABC 33 News.
"We had seen over the last few weeks parties going on in the county, or throughout the city and county in several locations where students or kids would come in with known positives," Smith during the pre-Council meeting.
Smith thought the stories about the students were rumors until he and his department eventually confirmed their occurrence by speaking with local doctors' offices and the state health department.
As of June 30, Tuscaloosa County is the fourth among Alabama's 21 counties with the highest number of confirmed coronavirus cases. Tuscaloosa County had 1,986 total cases and 38 related deaths as of June 30.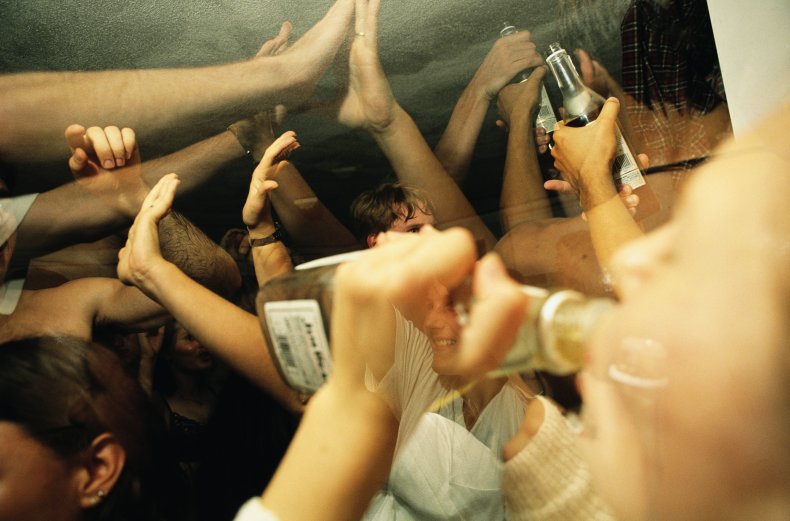 The U.S. Centers for Disease Control and Prevention (CDC) state that the likelihood of spreading or contracting COVID-19 at a party increases with the number of attendees, the number of people each attendee interacts with and the length of each interaction.
Additionally, if the party is held in a region already experiencing a high number of cases, that increases the risk of spreading COVID-19 during the gathering.
While the CDC recommends that any gatherings remain small, outdoors and with use of face masks and six-feet of distance between attendees, such factors aren't always observed, especially if alcohol or loud music are involved.
Earlier in June, contact tracers in Washington state found that 29 recent cases of COVID-19 were connected to one party with 100 to 150 people.
"We're finding that the social events and gatherings, these parties where people aren't wearing masks, are our primary source of infection," Erika Lautenbach, director of the Whatcom County Health Department in Washington State, told NPR's All Things Considered.
"The concern is that because these younger people are having more mild symptoms, they are going to work sick, they are visiting with their parents and grandparents sick and they're continuing to go to social events where they expose more and more people," Lautenbach says. "So when we think about that web of spread, that web just grows and grows and grows."
In early May, health officials in the Walla Walla County of Washington state reported "COVID-19" parties where attendees deliberately engaged with infected individuals in an attempt to acquire the virus. While attendees sought to develop antibodies that would immunize them against the re-contracting the virus, it remains unclear if COVID-19 antibodies operate in this way.
On June 24, health officials in Shasta County, California reported that a large family party left 12 people stricken with COVID-19 and its symptoms.