Alabama GOP Senator Slams Roy Moore, My State 'Deserves Better'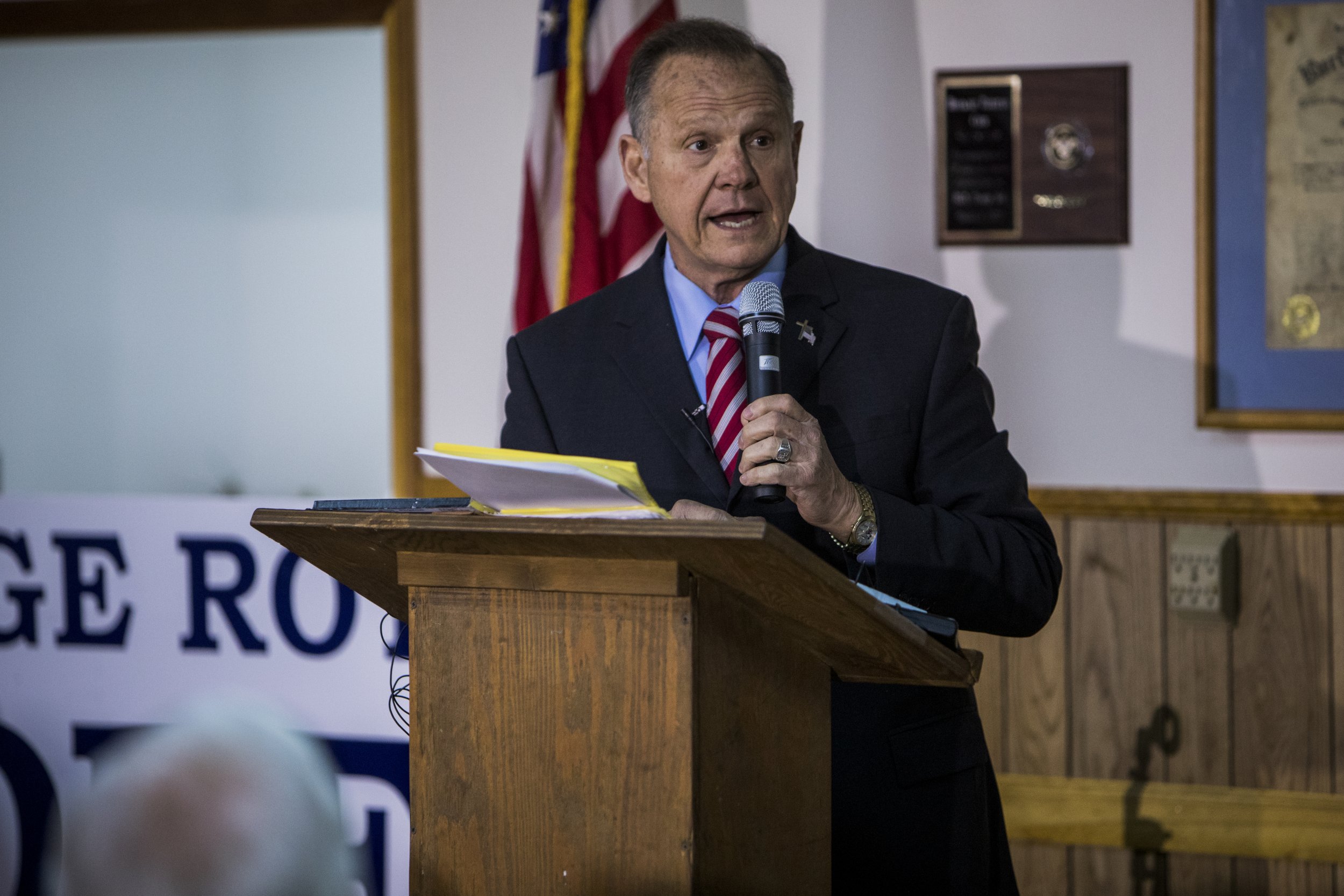 Alabama Senator Richard Shelby has denounced his GOP colleague Roy Moore, saying his home state "deserves better" than the man accused of sexual misconduct with teenage girls.
The state senator suggested in an interview with CNN's State of the Union on Sunday that he would prefer a Republican candidate to win – but that he hoped it would be a write-in rather than Moore.
"I'd rather see the Republican win, but I would hope that Republican would be a write-in. I couldn't vote for Roy Moore. I didn't vote for Roy Moore. But I wrote in a distinguished Republican name," Shelby told host Jake Tapper.
"I'd rather see another Republican in there and I'm going to stay with that story. I'm not going to vote for the Democrat, I didn't vote for the Democrat or advocate for the Democrat. But I couldn't vote for Roy Moore. The state of Alabama deserves better," he added.
His comments deviate from those of President Donald Trump, who stated several weeks ago that he would prefer to see Moore take the win, despite the slew of allegations against him, and in the past week told people to go out and vote for the Republican.
In a press briefing on November 21, Trump appeared to endorse Moore, stating: "If you look at what is really going on, and you look at all the things that have happened over the last 48 hours, he totally denies it. He says it didn't happen. You have to listen to him also."
"I can tell you one thing for sure, we don't need a liberal person in there, a Democrat," Trump added, in comments carried by The New York Times.
"I've looked at his record," the president continued on Jones. "It's terrible on crime, it's terrible on the border, it's terrible on the military."
Shelby did not state who he had written in during the Sunday interview, and backed away from criticizing the president's decision to back Moore.
"I understand where the president's coming from. I understand we would like to retain that seat in the U.S. Senate," Shelby said.
"But I tell you what, there's a time, we call it a tipping point, and I think so many accusations, so many cuts, so many drip, drip, drip, when it got to the 14-year-old story, that was enough for me. I said, I can't vote for Roy Moore," he added.
For his part, Moore has denied the allegations against him. Reiterating previous denials, Moore said in November: "I want to make it perfectly clear, the people of Alabama know me, they know my character, they know what I've stood for in the political world for over 40 years. And I can tell you without hesitation this is absolutely false," Politico reported.