Alabama Doctor Elizabeth Korcz Gets 52 Months for Prescribing Opioids for Profit
Alabama doctor Elizabeth Korcz has been sentenced to 52 months in prison after pleading guilty to prescribing dangerous doses of the opioid hydrocodone in order to profit from its sales.
Korcz and her husband both pleaded guilty in federal court to conspiracy to distribute and dispense a controlled substance on December 16, 2020. They ran a clinic in Hoover, Alabama, a suburb about 10 miles south of Birmingham. The doctor's husband, Matthew Korcz, was sentenced to 30 months in prison in connection with the crime.
In court, the couple admitted that Dr. Korcz prescribed opioids to patients, even when she, the clinic's only medical professional, was absent from the clinic. The prescriptions were given to patients even if no other medical professionals had previously examined them, the Department of Justice said.
The couple owned and operated an in-house medication dispensary, Hoover Alt MD, which then sold the opioids to patients, directly profiting the couple.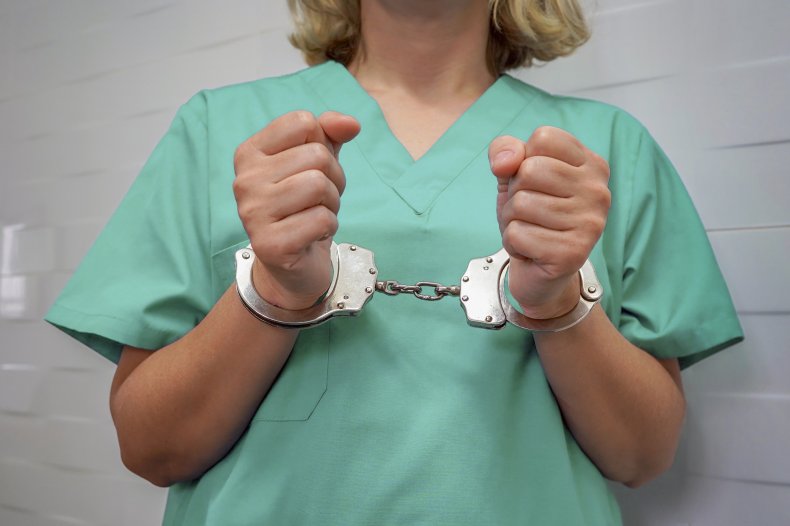 Authorities accused the couple of prescribing the medication without a legitimate medical purpose and outside the course of professional practice.
"Health care professionals should be trusted and not exploit their profession to line their pockets," said Special Agent in Charge Johnnie Sharp Jr of the FBI's Birmingham Field Office. "I applaud the sentence handed down that holds the Korczs accountable for their greed, fraud and deceit."
In 2018, Alabama medical providers wrote 97.5 opioid prescriptions for every 100 people, according to the National Institute on Drug Abuse (NIDA). As a result, the state had the highest prescribing rate in the country—well over the average U.S. rate of 58.7 prescriptions per 100 people.
Every day, 128 U.S. residents die of an opioid overdose, the NIDA estimates from 2018 data. Nearly half of the 775 reported drug overdose deaths reported during 2018 in Alabama involved opioids. Those overdoses resulted in a total of 381 deaths.
Synthetic opioids—like hydrocodone, oxycodone, oxymorphone, and fentanyl—all represent big business for the pharmaceutical industry. The industry produces them in large quantities as pain management medications.
The industry prefers synthetic opioids over naturally grown ones—like opium, morphine and codeine, all of which are derived from poppy plants—because synthetics don't require planting, cultivation or harvesting.
As such, synthetic opioids can be produced quickly and cheaply, and they can be made easily available at lower costs to the consumer. Synthetics are also more powerful than natural opioids and work faster to treat chronic pain.
Health care providers are somewhat responsible for the widespread availability of opioids, as doctors across the U.S. wrote more than 191 million prescriptions for opioids in 2018—that's a rate of 58.7 prescriptions per 100 people.
NIDA estimates that roughly 21 to 29 percent of patients prescribed opioids for chronic pain misuse them, and between 8 and 12 percent of patients eventually develop an opioid use disorder.
Newsweek contacted the Department of Justice for comment.