Alabama Doctor Worried Spike in COVID Cases Will Force Hospitals to Close Before Next Wave
Dr. Don Williamson, president of the Alabama Hospital Association, is urging state lawmakers to prioritize funding for hospitals. Without it, he warns, the financial strain of the pandemic could force some of them to close.
Alabama lawmakers are set to meet next week for a special session to debate the construction of new prisons, which would use $400 million of Alabama's $2.2 billion in federal COVID aid. Williamson is pushing for at least $200 million of that to be used for hospitals in the state because increased staffing needs and the pause on elective procedures has caused a significant loss in revenue.
Williamson estimated that about 80 percent of the state's hospitals were losing revenue during an interview with the Alabama Political Reporter published Monday. With "hundreds of millions of dollars" lost, the former Alabama state health officer is worried some hospitals won't be able to recover and will have to close.
"What I'm worried about is when we get through this spike we'll have hospitals that spent all of their reserves to get through this spike, then we end up losing the hospitals from the system before we get to another spike," he told the Alabama Political Reporter. "We need dollars now to help address the crisis we're in now."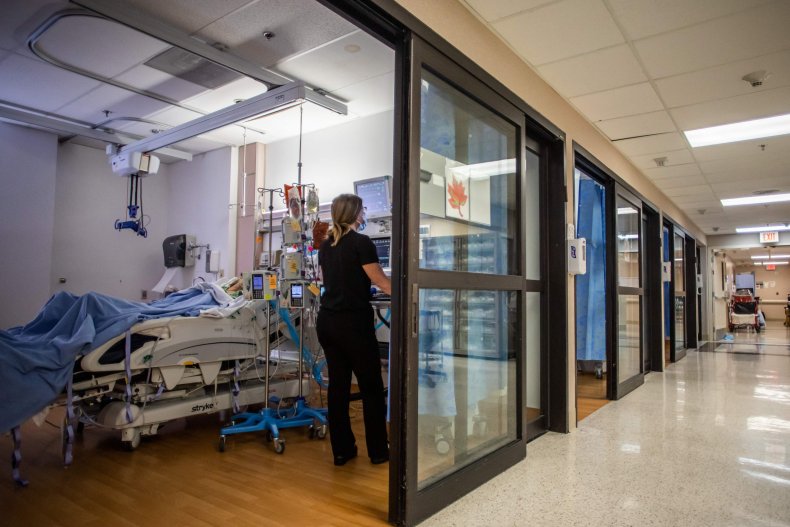 Alabama has one of the lowest vaccination rates in the country and has experienced a massive surge in cases. Although the state is seeing a downward trend in hospitalizations, the current wave of infections is still straining hospital resources, and available ICU beds continue to fall short of patient needs.
"We still have more patients requiring critical care than critical beds," Dr. Scott Harris, Alabama's state health officer, said on Friday. "It's better than it's been, but it still means we don't have any available ICU beds in Alabama. It's a problem for people with non-COVID illnesses."
Spikes in COVID-19 patients mean hospitals have fewer resources for non-COVID patients and a hospital recently had to call 43 hospitals in three different states to find a bed for a man suffering from a cardiac event. To help free up resources, many hospitals have put a pause on elective procedures, a decision that could help with the physical strain on systems, but adds to the financial one.
Williamson said the loss of elective inpatient and outpatient procedures contributes to the lost revenue hospitals face. Some have also had to hire travel nurses to help alleviate some of the burden on hospital staff. Travel nurses often have higher wages than nurses who work for a single health-care system.
The COVID-19 pandemic has caused some hospital administrators to find themselves with a budget deficit going into the next fiscal year for the first time in their careers, Williamson told Alabama Political Reporter. He noted it's not just small rural hospitals who are feeling the strain, but some larger ones, as well.
Alabama's hospitals faced financial difficulties before the pandemic, and Williamson estimated that about a dozen rural hospitals were in jeopardy. That's only been exacerbated by the pandemic and Williamson said if rural hospitals close, some urban hospitals would "collapse" because they'd have even more patients to manage.
Williamson told the Alabama Political Reporter that his goal isn't to divert money away from the new prisons, but just to call attention to the health-care crisis Alabama faces. He said the hospitals' financial problems can't wait until legislators are back for a regular session and need to be a priority for the upcoming special session.
Newsweek reached out to Williamson for comment but did not receive a response in time for publication.