Alabama Doctors Concerned About Biden Admin Limiting Monoclonal Antibody Treatments
Alabama doctors are concerned about the impact on health care systems after the U.S. Department of Health and Human Services (HHS) decided to temporarily limit monoclonal antibody orders.
The summer's surge in coronavirus cases prompted spikes in orders for monoclonal antibodies, and 70 percent of orders were being sent to just seven states. With a limited supply of doses, the HHS announced it was temporarily limiting the number of doses that could be ordered at any given time in an effort to ensure the treatment remains available for future patients.
Dr. Aruna Arora, president of the Medical Association of the State of Alabama, said in a statement that the announcement came at a time when Alabama's hospitals are "full and under tremendous stress." Given the level of hospitalizations the state is experiencing, physicians are "very concerned" about the move to limit supply and access, she said.
In Alabama, which has one of the lowest vaccination rates in the country, surges in COVID-19 hospitalizations are overwhelming health care systems. This is affecting health care workers' ability to treat not only COVID-19 patients but also all patients who require hospitalization for any reason, putting even those who are vaccinated at risk.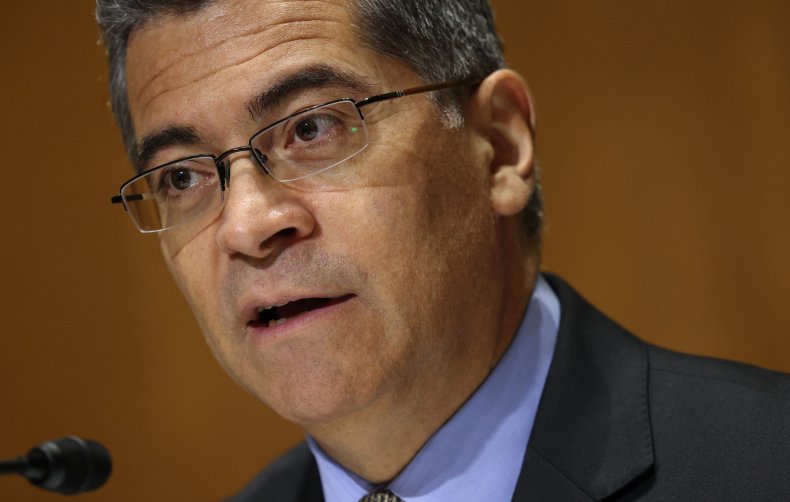 An obituary for Alabama resident Ray DeMonia, 74, who died September 1, said he had to seek treatment at a hospital nearly 200 miles away from his home after he suffered a cardiac emergency. Staff at his local emergency room had to call 43 hospitals in three states before they found a cardiac intensive care unit bed that was available, in Mississippi.
"In honor of Ray, please get vaccinated if you have not, in an effort to free up resources for non COVID related emergencies," the obituary said. "He would not want any other family to go through what his did."
Dr. Scott Harris, Alabama's state health officer, told Newsweek that the shots are key for protecting a person against hospitalization and death, adding that vaccinations are a top priority for the state. Arora agreed that vaccinations are essential to alleviating strains on hospitals, but both physicians said outpatient therapeutics, such as monoclonal antibodies, are also an important part of the pandemic response.
"It can be a lifesaver if given in the first 10 days of symptoms," Arora said about monoclonal antibodies. "We're calling on the federal government to help us provide more of this treatment, not less, so we can save lives and keep COVID patients out of the hospital."
Monoclonal antibody treatments have been authorized for use only in high-risk patients who either tested positive for the coronavirus or were knowingly exposed. That's still a broad swath of people, given that high risk includes anyone with a body mass index over 25, so surges in cases can quickly deplete supplies.
Since the treatments have shown promise in keeping people out of the hospital, Alabama had plans to increase the number of locations where people can receive monoclonal antibodies. Those were put on hold following the HHS announcement, and Alabama's Department of Public Health urged physicians to ensure that only those who qualify for the treatment receive it and prioritize patients based on the likelihood a person will become seriously ill.