Alabama Flooding: People Trapped in Cars Amid Heavy Deluge
A number of people have had to be rescued from their vehicles after attempting to drive through flood waters in Alabama, which occurred after several inches of rain fell in just a few hours.
The National Weather Service issued a flash flood warning across central Alabama, in places such as Jefferson County and Shelby County, after around six to 10 inches of rain fell.
A number of areas were told to expect flash flooding, including Birmingham, Hoover, Vestavia, Pelham, Fultondale, Tarrant, Indian Springs Village and Samford University, with the NWS warning people to seek higher ground as there is a potential for the loss of life.
Flood warnings—where people are advised to be prepared to take action—have also been issued across most of Alabama and western areas of Georgia.
A spokesperson for the Jefferson County Emergency Management Agency confirmed to Newsweek: "Due to the excessive amount of rainfall that occurred last night, coupled with the already saturated soil from the rain that fell on the previous day, several municipalities were conducting water rescues that involved residents trapped within their vehicles due to an ongoing Flash Flood Event.
"Last night was an extremely rare Flash Flood event where multiple inches of rain fell in a very short period of time.
"This resulted in extreme flooding across roadways, rivers and creeks within the county. Waters and roadway flooding occurred very rapidly, resulting in the impacts seen all across social media."
The Pelham Police Department also tweeted that "dozens" of water rescues are underway and warned people not to attempt to drive through the flood waters.
In Brewton, police said one person had to be rescued after his car flooded after driving on a road that had been closed off due to the flooding.
"Luckily this person was successfully pulled from the waters but their vehicle is now in need of costly repair," the Brewton Police Department wrote on Facebook.
The NWS also said it is imperative that people do not attempt to drive in the current conditions, unless completely necessary.
"This is an extremely dangerous and life-threatening situation. Do not attempt to travel unless you are fleeing an area subject to flooding or under an evacuation order," the agency stated in their latest warning.
"Turn around, don't drown when encountering flooded roads. Most flood deaths occur in vehicles."
While heavy rainfall should end on Thursday, the NWS says that the runoff of the downpours will result in further flooding in areas such as Vestavia Hills and immediate surrounding areas.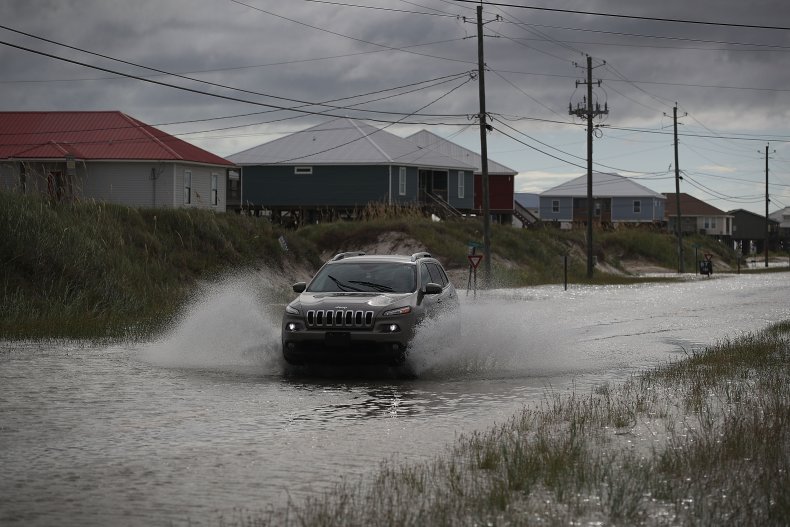 Update 10/07/21, 10:34 a.m. ET: This article has been updated with comment from the Jefferson County Emergency Management Agency.