Alabama Lawmakers Pass Free Speech Bill, Bar Campuses From Creating 'Free Speech Zones'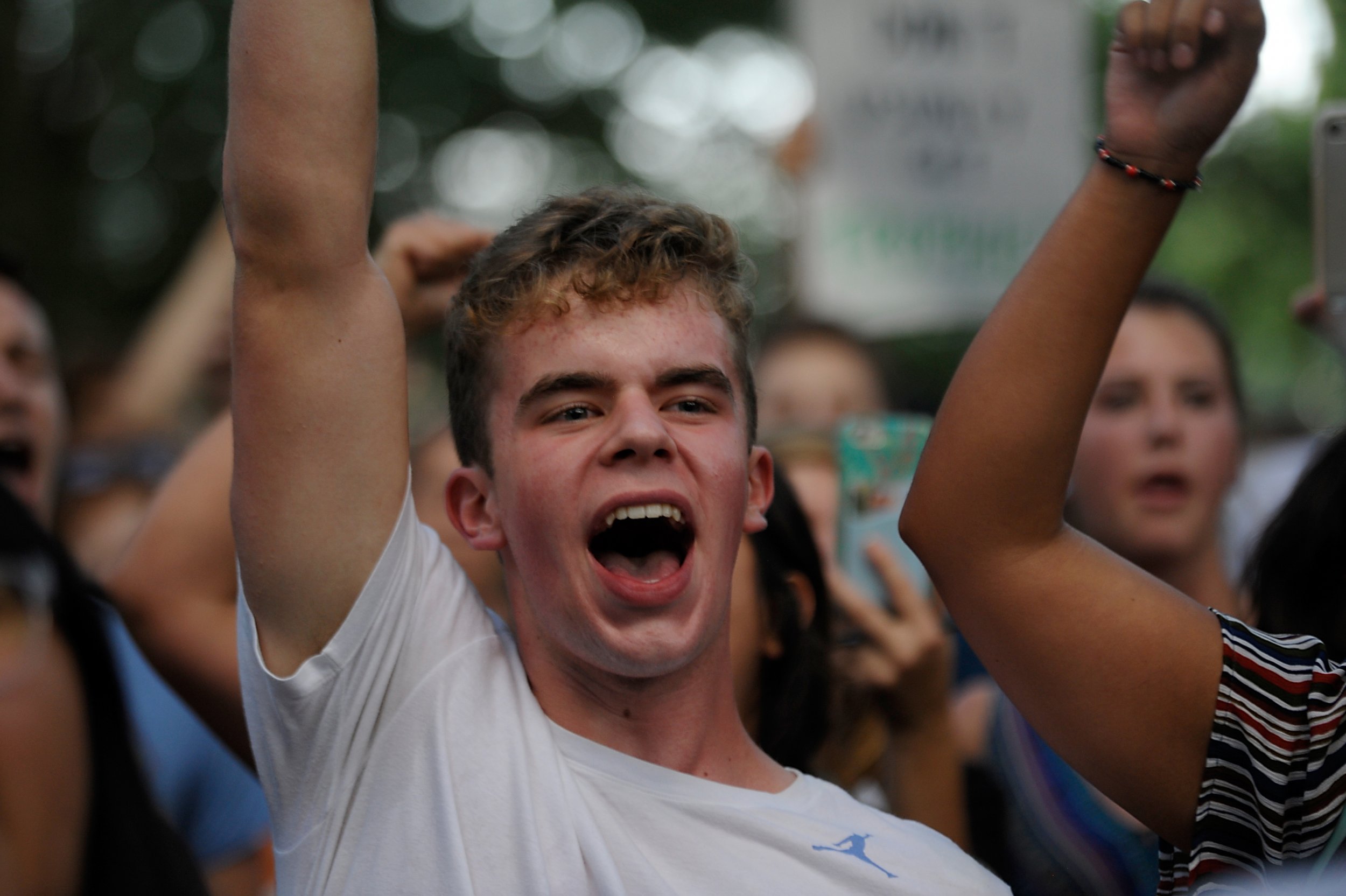 Alabama legislators passed a bill that set expectations and restrictions for how college campuses handle free speech.
The passing of the bill came about two months after President Donald Trump invited several students who claimed they were censored at their campuses to the White House. After hearing their stories, Trump signed an executive order requiring colleges to promote free speech or risk losing federal research funds.
Alabama's bill didn't list specific consequences for not complying, although, it stated the attorney general and those whose rights were allegedly violated could pursue legal action against higher education institutions.
"HB498 will go a long way to reestablishing fairness and encouraging a diversity of views on campus," Representative Matt Fridy, the bill's sponsor posted on Facebook. "I'm honored to have led this effort and excited for our success!"
HB 498 called freedom of expression "critically important" to students' educational experiences and said public higher education institutions should "ensure free, robust, 20 and uninhibited debate and deliberation by students." It added that higher education providing safeguards for the First Amendment was a matter of statewide concern.
The bill identified a number of provisions that colleges needed to adhere to in order to protect free speech, including allowing students, administrators, faculty and staff to assemble, speak, distribute literature and take positions on public controversies in outdoor areas of the campus.
Some colleges and universities created designated areas on campuses for people to protest, speak about possibly controversial issues and gather signatures for certain causes. Known as "free speech zones," they've been criticized for doing the opposite of their intended purpose. Instead of fostering free speech, critics, including the ACLU, argued they squelch the First Amendment by confining it to certain areas.
HB 498 prohibits public higher education institutions in Alabama from creating free speech zones. Instead, all outdoor areas of campus would be considered a forum for community members.
Colleges and universities nationwide have dealt with pushback from on-campus speakers, including protests and petitions aimed at preventing events from occurring. At times, invitations were revoked, prompting calls of censorship, and politically right-leaning students have claimed they were unfairly denied funding for events or charged additional fees.
The bill prohibited campuses from adjusting security fees based on the expressive activity of the content of an invited guest's speech or anticipated opposition.
Along with being open to any and all speakers, HB 498 stated public higher education institutions would prohibit people from disrupting events in a way that infringes on a person's ability to listen to a speaker.
State legislators passed the bill on Thursday and it's headed to Governor Kay Ivey for her signature. If signed into law, the board of trustees of public college and universities would have until January 1, 2020, to adopt a policy on free expression.