Alabama's GOP Primary Is Referendum on Trump, Whose 2016 Lead Has Halved
Jeff Sessions' bid for a Senate return may hinge upon voters' feelings towards Donald Trump and the stock they hold in his opinions, with the president looking to determine the fate of Tuesday's Alabama GOP primary.
Trump has long made his disdain for Sessions clear ever since the former AG recused himself from the FBI's probe into Russian election meddling, and this sentiment will likely color the view of those heading to the polls one way or another.
Tommy Tuberville, who Sessions will face in a runoff for the nomination on Tuesday, has received Trump's backing, with the president branding him "a REAL LEADER who will never let MAGA/KAG, or our Country, down!"
Alternately, Sessions has been lampooned by Trump, with the president describing him as "a disaster who has let us all down," and calling for him to drop out of the race in May.
With Tuberville receiving such backing from the president, and his opponent facing a raft of putdowns, the former football coach's fate may more broadly outline the president's powers over public opinion in the state—where his support appears to have slipped since his 2016 victory over Hillary Clinton.
A recent poll from Auburn University at Montgomery put Trump's advantage over Democratic presidential candidate Joe Biden at around 14 percent, with 55 percent of those asked stating they would back him compared to 40.6 for his rival.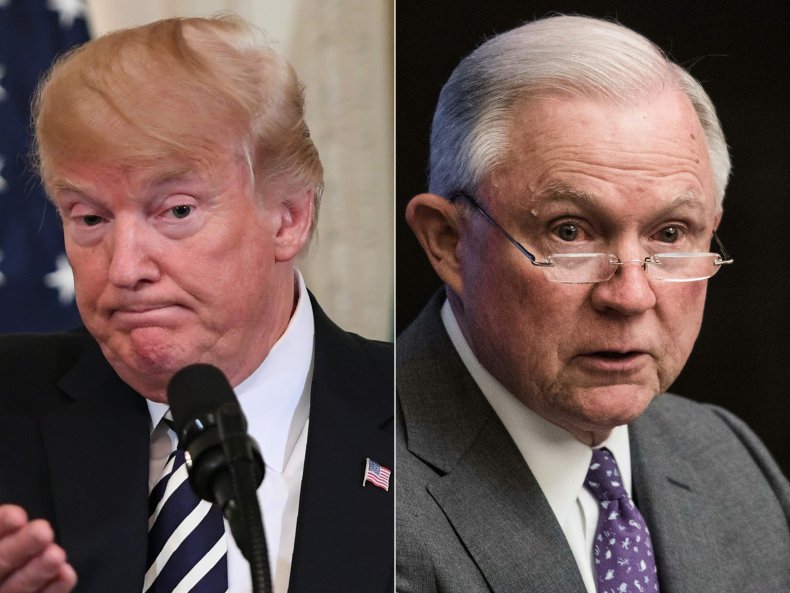 This marks around half the margin he had over Clinton, whom he defeated by around 28 percent in 2016.
The poll, conducted July 2 to 9 among 567 registered voters, also gave Tuberville a lead over Sessions of around 15 points.
Nearly half, 46.5 percent, of Republicans asked in the survey said they would back him compared to 31.3 percent for Sessions.
This echoes previous polling that also placed Sessions behind.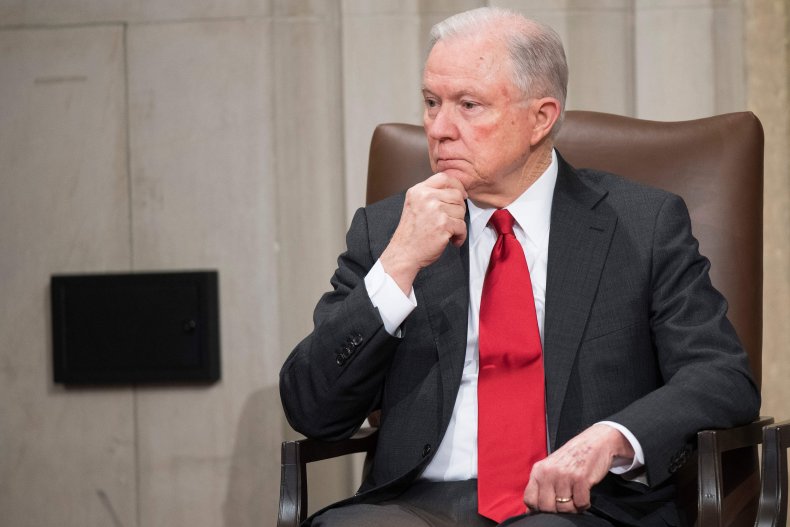 As previously reported by Newsweek, experts suggest there is a strong possibility Sessions could lose the race, with Trump's backlash leveled as one reason for his flailing popularity.
Sessions, who was first elected to the Senate in 1996 in his last stint and was re-elected three straight times, has been dismissive of Trump's attacks, branding his comments juvenile and hitting back at Tuberville's record in recent comments.
"I've taken the road less travelled. Not sought fame or fortune. My honor and integrity are far more important than these juvenile insults. Your scandal ridden candidate is too cowardly to debate. As you know, Alabama does not take orders from Washington," he said in a tweet over the weekend, in response to Trump posting support of Tuberville.
Samantha Zager, deputy national press secretary for the Trump campaign, commented on voters wanting candidates who would work with the president.
She said: "Time and time again primary voters have made clear that they want representatives in Washington who will work with the President rather than obstruct him at every turn. As we've seen in countless races this cycle, including the upcoming GOP runoff in Alabama, an endorsement from President Trump brings unmatched enthusiasm for the candidates and this President's successful America First agenda."
Regardless of the victor, whoever wins is set emerge as a front-runner against vulnerable Democrat Doug Jones for the seat in November's election, with analysts such as the Cook Political Report putting the seat as leaning Republican.
Newsweek has contacted Sessions and Tuberville for comment.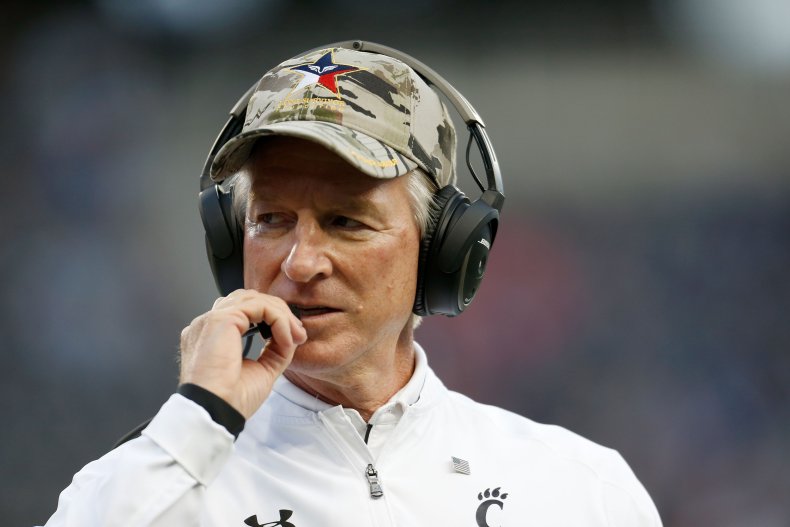 This page has been updated to include comment from the Trump campaign.