Alabama Governor Kay Ivey declared a "narrowly focused" state of emergency over surging cases of COVID-19 on Friday, while failing to order any public health restrictions as the virus spreads.
Ivey, a Republican, urged Alabama residents to get vaccinated, calling the vaccine "our greatest weapon against COVID" in a statement. Her order is aimed at meeting surging demands by allowing flexibility in hospital staffing and authorizing out-of-state practitioners to operate in Alabama. It also increases hospital capacity, allows alternative standards of care to be adopted and authorizes that government meetings be held remotely.
Ivey insisted that the state of emergency proclamation was focused only on "cutting red tape" for health care workers that were "treating a new wave of patients in Alabama's hospitals." The order does not include any provisions related to masks or vaccines. The governor repeatedly stressed that there would be no new state mandates, restrictions or lockdowns.
"I want to be abundantly clear: there will be absolutely no statewide mandates, closures or the like," Ivey said in a statement. "The state of emergency is strategically targeted at removing bureaucracy and cutting red tape wherever we can to allow our doctors, nurses and hospital staff to treat patients that come through their doors."
"Let me be crystal clear: Alabama remains open for business," she continued. "Alabamians do not need government telling us what to do or how to do it. Unlike last year when we were hoping for a miracle, our greatest weapon against covid-19 today is the vaccine, so, if you can, roll up your sleeve and get the shot."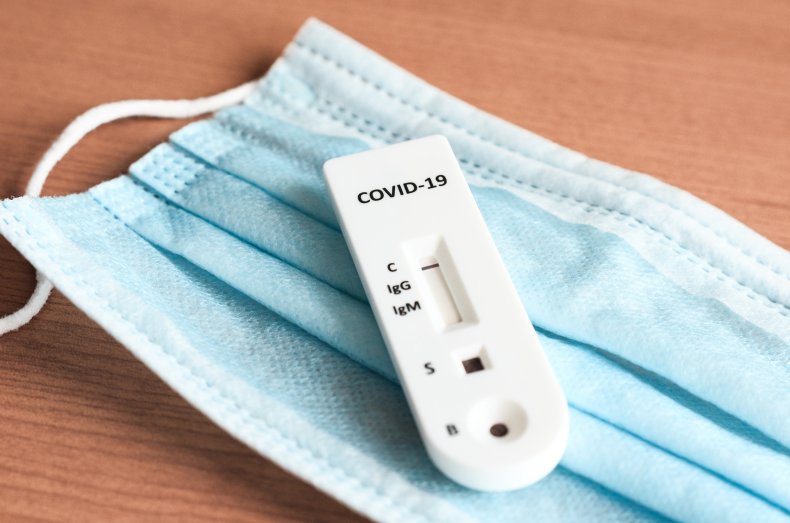 The governor said that she was "proud" of a more 100 percent increase in vaccinations over the past month, something that happened as cases of the virus dramatically surged through the state. She said that the state owes "those who have gotten the vaccine a tremendous debt of gratitude."
Increasing COVID-19 hospitalizations have been stressing Alabama's health care system recently. The state reported 2,441 hospitalizations caused by the virus on Thursday, with expectations that the number will soon eclipse 3,000. Intensive care units in multiple hospitals in the Montgomery area have reached their capacity, according to the Montgomery Advertiser.
While vaccinations have been increasing, Alabama is still the second-least vaccinated state in the nation as of Friday, according to the Centers for Disease Control and Prevention. The least-vaccinated state, by a very slim margin, is the neighboring state of Mississippi.
If vaccinations continue to increase in Alabama, it does not appear that supply shortages will be soon become an issue. There is currently a surplus of around 1.7 million vaccine doses still unused from a total of 5.3 million delivered to the state, according to the Alabama Department of Public Health.
Newsweek reached out to Ivey's office for comment.