Teachers Shouldn't Carry Guns Because Most Are Women, Alabama Lawmaker Says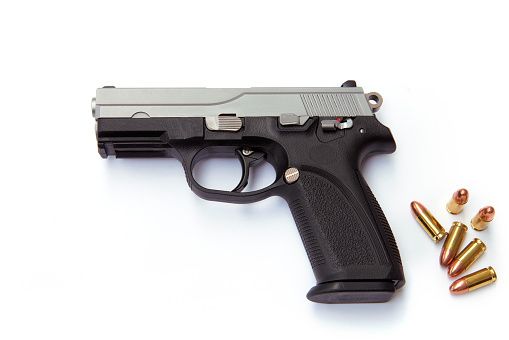 An Alabama lawmaker said he does not want to arm public school teachers with guns because most of them are women.
On Thursday, Alabama State Representative Harry Shiver told AL.com that most women, specifically female educators, are "scared of guns," and should not have to bring them into their classrooms. He echoed the statement at a Public Safety Committee meeting Thursday morning.
Shiver argued it was for the best. "I'm not saying all [women], but in most schools, women are [the majority] of the teachers," he said. "Some of them just don't want to be [trained to possess firearms]. If they want to, then that's good. But most of them don't want to learn how to shoot like that and carry a gun."
On February 20, State Representative Will Ainsworth sponsored a bill that would permit schools to appoint any trained administrator and teacher with guns to carry on school grounds. It was approved by the Committee of Public Safety on Thursday.
However, Shiver, a retired is coach and former physical education teacher, said he would not sign the bill, despite many Republicans favoring it.
"I've heard ... that 75 percent of Republicans support it, but I was there live and in person and I know what it is like in the schools," said Shiver. "Most women wouldn't like to be put in that position. I know from South Alabama, they wouldn't."
Newsweek reached out to Shiver for comment, but he did not immediately respond.
There has been an ongoing debate to arm teachers since a gunman opened fire at Marjory Douglas Stoneman High School on February 14, killing 17 people.
President Donald Trump tweeted on February 28 that he supports arming teachers with guns, and said it would be left up to the states to implement this. "Armed Educators (and trusted people who work within a school) love our students and will protect them. Very smart people. Must be firearms adept & have annual training. Should get yearly bonus. Shootings will not happen again - a big & very inexpensive deterrent. Up to States," Trump wrote.
There are at least 14 states that allow teachers to have guns in schools, according to data compiled by VICE News.
Teachers Shouldn't Carry Guns Because Most Are Women, Alabama Lawmaker Says | U.S.