Alabama Has Nearly Finished 'Build' for Nitrogen Gas Executions
Alabama has nearly finished construction of the "physical build" needed to use nitrogen hypoxia for executions.
A federal judge had ordered the Alabama Department of Corrections to provide information about its plans for nitrogen executions in a lawsuit filed by a death row inmate who is seeking to have a spiritual adviser present at his execution, The Montgomery Advertiser reported.
The method is authorized under Alabama law, but the state has never put it into practice.
The Department of Corrections "is nearing completion of the initial physical build for the nitrogen hypoxia system and its safety measures," Alabama Attorney General Steve Marshall said in a court filing on Tuesday, the newspaper reported.
"Once the build is completed, a safety expert will make a site visit to evaluate the system and look for any points of concern that need to be addressed."
The filing did not explain the execution procedure and it is not clear whether the state intends to use a gas chamber or a mask.
The "nitrogen hypoxia execution protocol is still under development, and the physical building modifications to the execution chamber are still in process," the Alabama Department of Corrections said in a statement.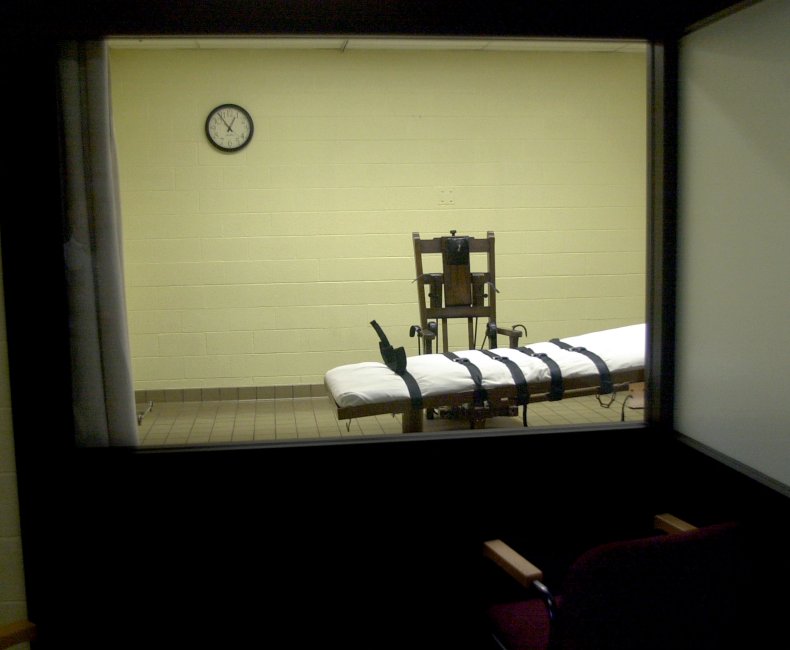 "Due to the fact those two items are not yet in a finalized state and potential security concerns exist, that is all we are able to share at this time."
The department has been contacted for further comment.
Alabama law requires executions to be carried out via lethal injection unless an inmate chooses the electric chair. But botched executions, legal challenges and difficulties procuring lethal injection drugs in recent years have led some states to look for other ways to carry out the death penalty, such as firing squads and poison gas.
Alabama, along with Oklahoma and Mississippi, passed legislation authorizing the use of nitrogen hypoxia in 2018, with proponents arguing that it offered a more humane way of putting inmates to death.
However, Robert Dunham, executive director of the Death Penalty Information Center, has likened the proposed use of the gas to human experimentation, because no state has used it to carry out an execution or even developed a protocol for its use.
"In a very real sense, execution by nitrogen hypoxia is experimental," he told Newsweek. "It has never been done before and no one has any idea whether it is going to work the way its proponents say it will. And there is no way to test it because it is completely unethical to experimentally kill someone against their will."
He added: "If nitrogen hypoxia works as its proponents suggest, it may be a legitimate alternative to lethal injection. If it doesn't, it will be just another method of execution that—like the electric chair and lethal injection—was promoted as being quick, effective and painless but isn't."
Alabama last executed an inmate, Nathaniel Woods, in March last year. The state has 169 people on death row.
Update 6/10/21 11 a.m. ET: This article was updated to add comments from Robert Dunham.