Alabama House Ends Special Elections—And GOP Insists It Has Nothing to Do With Democrat Doug Jones's Triumph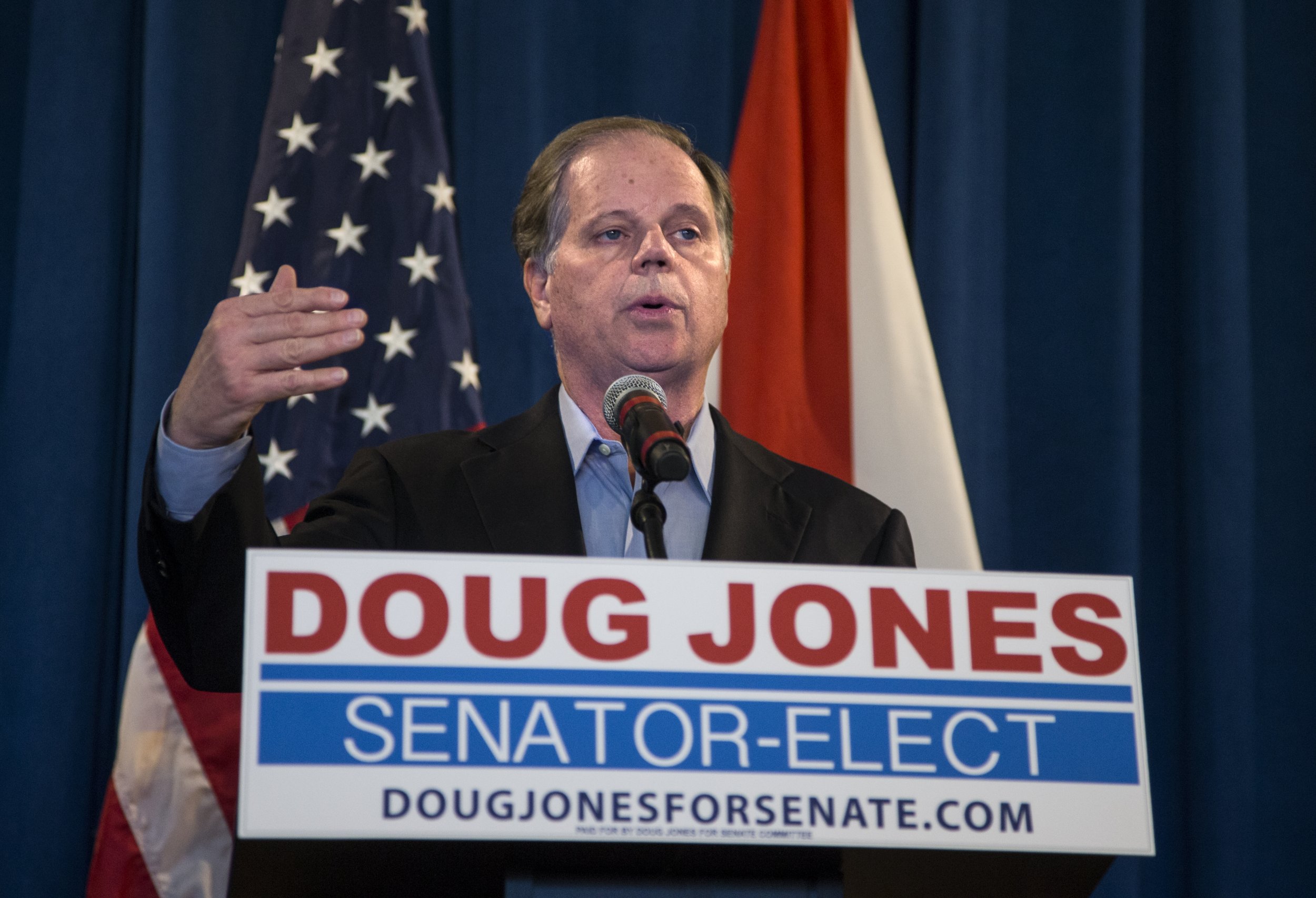 Alabama's GOP-controlled state House has voted to end special elections for Senate seats, weeks after Democrat Doug Jones triumphed over scandal hit Republican Roy Moore in a special Senate election.
The bill passed 67-31, reported the Montgomery Advertiser, despite a filibuster attempt from state house Democrats.
Under current law, if a state Senate seat is vacated before the end of an incumbent's term, the governor must appoint a temporary replacement before a special election is held to appoint a successor for the rest of the term.
Under the new bill, the special election would have to coincide with the election cycle, with the replacement appointed by the governor serving until Alabamans next go to the ballot.
In December, Jones overcame the odds to defeat populist hardliner Roy Moore in the Senate special election for the seat vacated by Jeff Sessions when he was appointed attorney general by President Donald Trump. Moore's campaign was dogged by claims he sexually harassed and assaulted multiple women, including a 14-year-old girl.
State Representative Steve Clouse, who proposed the bill, said that the new law had "nothing to do" with Jones's victory, but was a bid to reduce state expenditure, with last year's election costing $11 million.
The bill will now head to the state Senate for a vote.