Accused Horse Molester Caught Carrying 'Large Rubber Sex Toy' During Intrusion Into Couple's Alabama Home, Authorities Say
An elderly Alabama couple's rifle and shrieks scared off an intrusion into their home by a young man carrying a stun gun and a sex toy, according to local authorities.
Daniel Bennett, 19, was spotted by neighbors riding a bicycle and stirring up a commotion by banging on the doors or windows of homes along on Matlock Road in Mobile on Monday night.
When he reached the Wilcox family's abode, Marilyn Wilcox told WKRG that Bennett allegedly tried to enter through their kitchen window.
"I heard a noise, looked towards the window and I saw a face," Wilcox said, adding that he was attempting to crawl in after lifting the window up. "I screamed for my husband and said to get his gun, 'Somebody was trying to break in.'"
The husband reached for his rifle and came darting to the kitchen to fend off the burglar.
Seeing the gun, the teen retreated, a family member, who didn't want to be named, confirmed to Newsweek.
Mobile County Sheriff's Office deputies rushed to the scene after receiving multiple calls of a man whom neighbors described as white, clean-shaven, with dark hair and wearing a black jacket.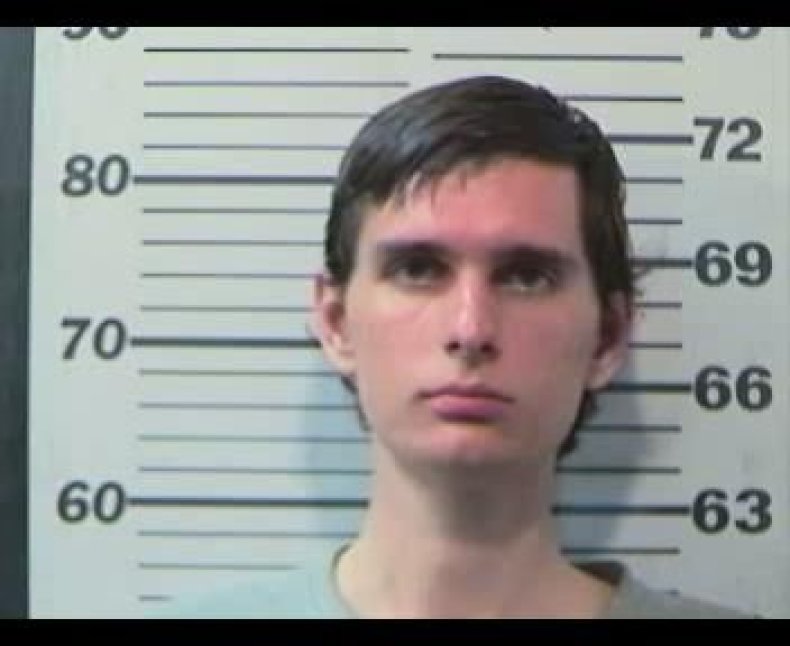 They searched the area and found Bennett, who matched the description as he was pedaling a bicycle, and cuffed him.
Once in custody, deputies discovered Bennett was carrying an assortment of curious items including a stun gun, a pair of hairstyling shears, a pack of razor blades, and "a large rubber sex toy with a tube attached to it," the release, reviewed by Newsweek, reads.
Bennett was quickly booked for attempted robbery and violating his probation, jail records show. It's unclear if he has retained an attorney.
But the teen has brushed with the law before.
Last year, Bennett was slapped with attempting to repeatedly commit bestiality with a 20-year-old mare named Polly, the owner told AL.com.
Bennett was initially accused in the original warrant of bestiality (a misdemeanor) and accused of engaging in or submitting to "any sexual contact with an animal, to wit: a horse," the publication confirmed.
The charges were later consolidated to possession of burglary tools, sexual misconduct, and criminal trespassing. It remains unclear if he was convicted of the alleged horse molestation.