Two Prisoners Remain on the Loose After Mass Alabama Jailbreak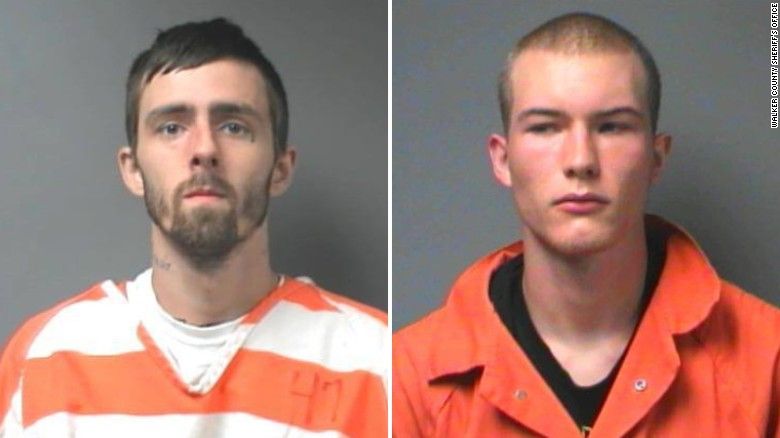 Twelve inmates bust out of an Alabama jail Sunday, including two jailed for attempted murder.
The prisoners escaped from Walker County Jail, Jasper, about 3 miles northwest of Birmingham at about 6.30 p.m. local time, with 10 recaptured by early Monday morning. Two still remain at large.
They are Christopher Micheal Smith, 19, jailed for attempted murder and burglary, and Brady Andrew Kilpatrick, 24, who was jailed for drug offenses.
It remains unclear how the 12 were able to escape the prison, and Walker County Sheriff's Office shared mugshots of those who fled and offered a $500 reward for information leading to the arrest of escapees.
On its Facebook page, the Jasper Police Department asked all downtown residents to turn on their outdoor lighting and remain indoors as officers hunted the escapees.
Shortly after their escape, police captured Michael McGuff, 30; Johnny Hunter, 26; Christopher Spain, 18; Kristopher Secrest, 20; Quadrekas Key, 21; Timothy Cooper, 28; and Steven Hartley, 27.
Stephen Lamb, 28, one of the two escapees jailed for attempted murder, was captured at 11 p.m. local time.
Larry Inman Jr., 29, and Ethan Peral, 24, made it to Birmingham, but were captured by police at around 2 a.m. at a truck stop along Interstate 65.
Walker County Jail is located on the fringes of Jasper, and only holds around 250 inmates.