Alabama County Runs TikTok Contest With Prizes To Encourage Vaccinations
The Jefferson County Department of Health is hosting a competition to encourage vaccinations among residents.
"Let's Kick COVID Together" is a social media campaign that asks residents to upload a TikTok video promoting the importance of the vaccine and following safety precautions.
TikTok users must tag @jeffcodedepthealth in the caption of the video to be entered in the competition, which lasts until December 3.
Winners will receive a prize of "swag gear" and football tickets to games including the Iron Bowl, and are announced twice a month.
"This competition will allow residents to change the narrative of receiving the COVID-19 vaccine. Social media has a great way to influence and engage with communities. It is important for us at JCDH to bring awareness to the importance of receiving the vaccine. As COVID-19 cases rise, we are doing our part to get as many people vaccinated as possible to have a safer Jefferson County," Dr. Mark E. Wilson, health officer, told ABC3340.
According to the Alabama Department of Public Health (APDH), 47 percent of Jefferson County residents are completely vaccinated, which is a slightly higher rate than the state of Alabama as a whole. Alabama itself is one of the most unvaccinated states in the U.S.
In Alabama, 2,095,828 people have been double vaccinated, as per the ADPH.
Just yesterday, lawmakers in Alabama approved a bill that aims to prevent employers from firing employees who refuse the vaccine with claims of religious or medical exemption.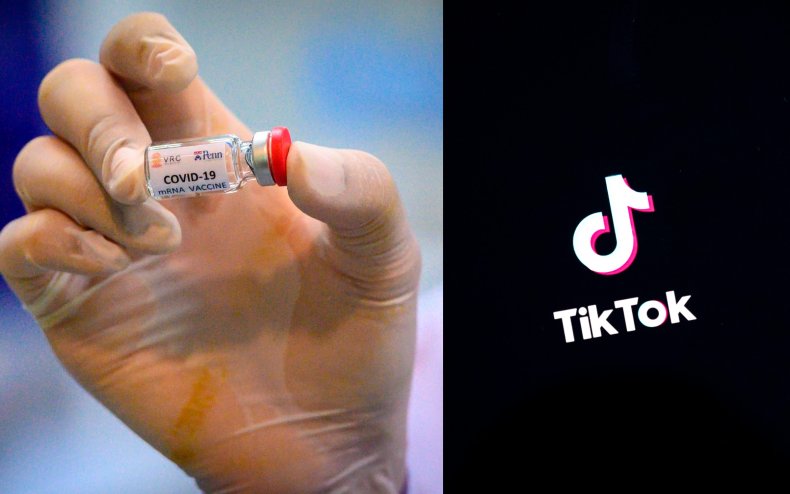 President Joe Biden's current mandate requires companies with over 100 employees be vaccinated or tested weekly. Federal employees must be vaccinated by November 22 with no option for testing instead and federal contractors must do the same by January 4, 2022. The bill in Alabama, predicted to be signed by the governor today, directly opposes the mandate.
The bill suggests a form that employees who don't want to be vaccinated can submit, ticking from a variety of reasons including medical and religious. Businesses will not be able to fire the employee for their decision unless they appeal the form and an administrative law judge at the Alabama Department of Labor rules the employee eligible for the vaccine.
"There are people in the state of Alabama that are hurting right now, that are trying to decide between taking a vaccine that they are frightened of, that they have objections of, that they are concerned about for any number of reasons," Sen. Chris Elliott (R-Fairhope), sponsor of the bill, said. "And because of that they are in danger of losing their jobs due to federal mandates that are really unnecessary.
"And this Legislature felt like it needed to stand in the gap and provide some protection for employees while the courts take their time to look at this mandate and hopefully make the determination that this is not something the federal government can do."
The proposed bill has drawn opposition from business groups who claim it puts federal contractors in a hard situation, with them likely to choose to comply with the federal Biden mandate.
"This version continues to put employers and particularly federal contractors in a no-win situation between existing federal rules and conflicting proposed state laws," the BCA said in a statement.
"Non-compliance with the federal mandate could result in the loss of current and future contracts and jobs for their companies and communities.
"Unfortunately, this legislation continues to move rapidly with minimal real analysis of the current and future impact to our state and the economy."
The state of Alabama is also filing a lawsuit against the Biden administration over his vaccine mandate along with states like Florida and Tennessee.
Alabama Department of Public Health sponsored a TikTok contest similar to Jefferson County's in July, encouraging residents ages 13-29 to upload a video of them getting vaccinated or explaining why they got vaccinated.