Alabama Man Accused of Repeatedly Putting a Toddler In Dryer and Turning It On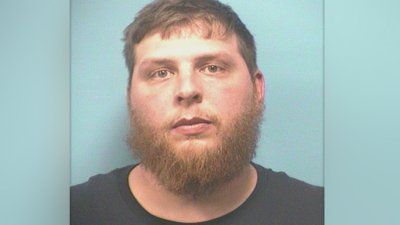 An Alabama man has been charged over allegations he placed a toddler in the dryer on multiple occasions, sometimes turning it on with the child inside.
On January 12, authorities arrested Steve Garrett Todhunter, 25, from Alabaster, and charged him with aggravated child abuse and domestic violence by strangulation or suffocation. According to jail and court documents, obtained by The Birmingham News, the incidents occurred on several occasions between May 1, 2017 and May 1, 2018.
"On numerous occasions, Steven G. Todhunter placed the victim in the washing machine or dryer,'' the warrant state. "When the victim was placed in the drying, (the suspect) would close and secure the door with a chair, and sometimes turn the dryer on."
Although the warrant left out details about the victim, police records on Todhunter reveal he is a father to a three-year-old. The question of whether the victim was his own child has not yet been answered, however, the charging document states the victim was under six-years-old.
Todhunter is also accused of choking a woman against a wall so violently she passed out during the same time frame. He left the Shelby County Jail after posting a $20,000 bond on January 13 and will be required to attend court early next month.
In the state of Alabama, aggravated abuse of a child under the age of six is classified as a Class A felony, while the domestic violence charge constitutes a Class B felony, which carries a sentence not exceeding 20 years if convicted.
Todhunter's case comes less than six months after three-year-old Brantley Lloyd was found dead in a dryer in Virginia Beach, Virginia. At the time, the boy's father Chet Lloyd told police he woke up to find his son lying in the dryer wearing soaking wet clothes.
However, recently released court documents said an autopsy revealed that the toddler was "severely dehydrated" and had "no markings upon his body to show suspicious physical trauma or burns." The new information further raised suspicions surrounding the child's death, although no charges have been filed as of last month.