A man in Alabama just had his sentence changed so that he'll be getting out of prison soon. He's served 36 years after attempting to steal $50.75 from a bakery.
According to reports, Alvin Kennard was 22 years old when he was sentenced to life without the possibility of parole in 1984, for the robbery of Highlands Bakery in 1983. Alabama state law apparently at the time mandated that since it was his fourth offense, the judge was required to sentence him to life in prison.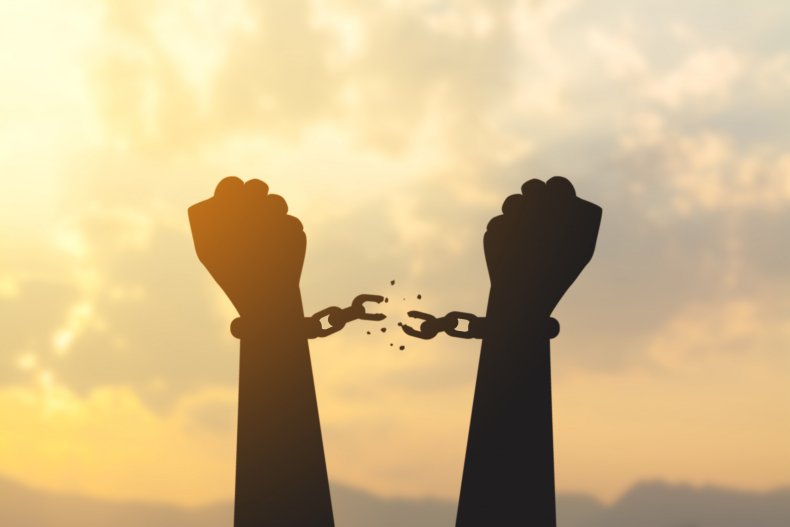 That law, the Habitual Felony Offender Act, has since been changed so that judges now have the option to give fourth-time offenders the possibility of parole. However, when the law was changed in the early 2000s, it wasn't made retroactive, so it didn't prompt a re-sentencing in Kennard's case. His re-sentencing came thanks to Jefferson County Bessemer Cutoff Circuit Judge David Carpenter, who became curious about why Kennard was serving such a harsh sentence for a $50 robbery.
"This was a judge that kind of went out of his way," Kennard's attorney, Carla Crowder, told ABC News.
Assistant District Attorney Bill North said, according to ABC News, that Kennard's good behavior in prison played a role in the judge's decision when, on Wednesday, the judge decided to change Kennard's sentence to time served and prompt his release.
The reason Kennard was sentenced to life without parole in the first place was because he had been previously convicted of three non-violent crimes tied to a break-in at an unoccupied service station in 1979, when he was 18 years old. For those charges, he was sentenced to three years of probation, AL.com reported.
During the hearing, Kennard told the judge that he deeply regrets the crimes he committed and hopes to work as a carpenter while living with his family in Bessemer, if he were to be released.
"I just want to say I'm sorry for what I did," Kennard said, according to WIAT. "I take responsibility for what I did in the past. I want the opportunity to get it right."
Investigative reporter Beth Shelburne tweeted that Kennard's family had filled the courtroom and "wept with joy when the Judge announced his decision."
Shelburne posted a video and a photo of what appeared to be more than 10 people celebrating outside of the courtroom after Kennard had been re-sentenced.
"All of us cried," Kennard's niece, Patricia Jones, told WBRC. "I just threw my hands up and said, 'God, I thank you, I thank you.'"
Kennard's case is still being processed, so he remains in the custody of the state's correctional department but should be released as soon as the Alabama Department of Corrections receives the necessary paperwork, according to AL.com and WBRC.