Officials in Alabama have filed an emergency appeal asking the Supreme Court to temporarily pause a lower court's ruling, and this may have much wider implications in 2024.
In a filing on Monday, Alabama state officials asked the Supreme Court to pause a three-judge federal court's ruling that a Congressional district map approved by the GOP-majority Alabama Legislature was unlawfully biased against Black voters and ordered it to be redrawn.
Black people make up 27 percent of Alabama's population, but are in the majority in only one of the seven House districts that had been approved by the state legislature. The ruling over the electoral maps in the state could have knock-on effects over who controls the House of Representatives overall since Black voters historically tend to back Democratic candidates.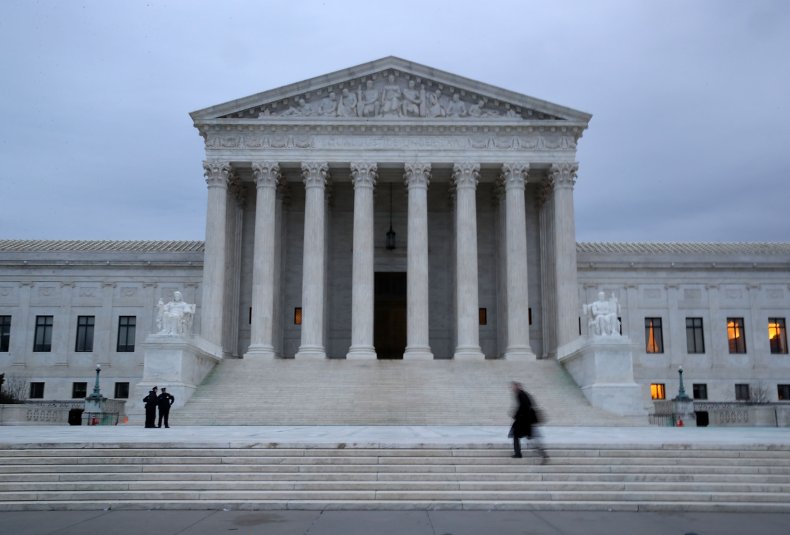 The GOP holds a narrow 222-212 majority in the lower chamber, with Democrats hoping to regain control of the House in 2024. Separate litigation over congressional maps in states such as Georgia, Louisiana and Florida could also drastically change the outcome of the congressional midterms.
In June, the Supreme Court ordered in a surprise 5-4 vote that Alabama state lawmakers must add a second House district with a Black majority, or close to it. This was to comply with the 1965 Voting Rights Act, which prohibits racial discrimination in voting.
Alabama lawmakers passed a new map in July, but still did not create a second majority-Black congressional district, despite the Supreme Court's ruling.
The three-judge panel then ordered an independent court-appointed special master be brought in to suggest a new congressional map for the state by September 25.
Alabama Attorney General Steve Marshall's office is now asking the Supreme Court to once again get involved in the map dispute. Marshall wants the lower court's order put on hold while the state appeals "so that millions of Alabama voters are not soon districted into that court-ordered racial gerrymander."
"Race-based redistricting at the expense of traditional principles bears an uncomfortable resemblance to political apartheid," the attorney general's office said in a statement.
A three-judge panel had previously denied Alabama's request to halt the decision that struck down their new congressional map in a ruling on Monday, and warned that Marshall's office will likely lose any appeal over what they called an unlawful map.
"We repeat that we are deeply troubled that the State enacted a map that the Secretary readily admits does not provide the remedy we said federal law requires," the judges wrote Monday as they refused to stay their order.
"And we are disturbed by the evidence that the State delayed remedial proceedings but did not even nurture the ambition to provide that required remedy."