Alabama Methodist Church to Show 'Arthur' Episode Featuring Gay Wedding Banned by State Public Television
A church in Birmingham, Alabama is set to host a free screening of an episode of the popular children's series Arthur that was banned by the state's public television channel because it features a same-sex marriage.
Alabama Public Television (APT) refused to air the episode of the long-running PBS show on May 13, "Mr. Ratburn and the Special Someone," which features Arthur's third grade teacher Mr. Ratburn marrying another man. Instead, the broadcaster played a re-run of another Arthur episode instead.
In response, the First United Methodist Church is hosting a screening and wedding party to celebrate the episode at 10 a.m. on June 15, saying on the Facebook Event post, "There will be wedding cake, sparkling apple juice and surprises. This all ages screening and celebration is free and open to all. Please let us know if you plan to attend via this event."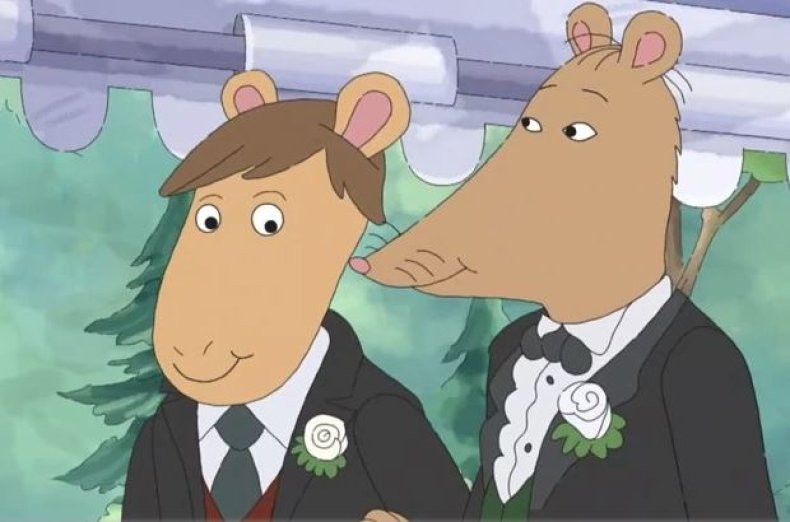 The church is collaborating with the Sidewalk Film Festival and Shout LGBTQ Film Festival for the special event, with WGBH, the production company behind the show, granting permission for the episode to be screened.
Rachel Morgan, the creative director for both festivals, explained to Newsweek why she wanted to screen the episode.
"We wanted to help allow for anyone in the Birmingham area who wants to see the episode to have the opportunity to do so. We hope that the screening reflects the fact that there are many people in Alabama who disagree with censorship and believe that all lives are worthy of representation," she said.
Mike Mckenzie, the director of programming at APT, has previously stated the decision to cut the episode was so that children could watch Arthur without supervision.
"Parents have trusted Alabama Public Television for more than 50 years to provide children's programs that entertain, educate and inspire," he said. "More importantly—although we strongly encourage parents to watch television with their children and talk about what they have learned afterwards—parents trust that their children can watch APT without their supervision.
"We also know that children who are younger than the 'target' audience for Arthur also watch the program," Mckenzie added.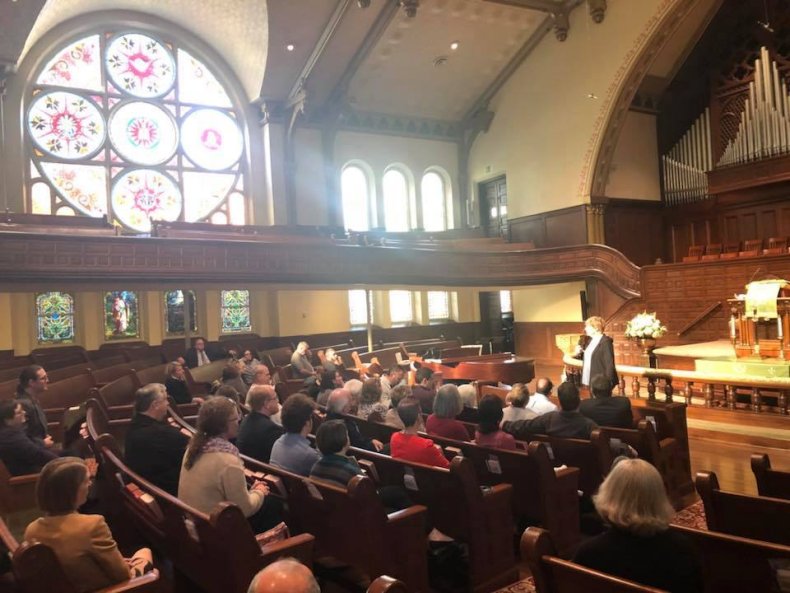 Arthur is a Canadian/American animated educational TV series about the life of an 8-year-old anthropomorphic aardvark based on the Arthur Adventure book series written and illustrated by Marc Brown. The show first aired on October 7 1996, making it the second-longest running animated series in the U.S. behind The Simpsons.
Speaking about the episode featuring same-sex marriage to CBS, Marc Brown stated, "You know, art reflects life, and life reflects art, and I think kids need to see what's happening in the world. I would hate to live in a world which is sanitized and censored, and that's really something I can't get behind."