Alabama, Mississippi Coronavirus Cases Hit All-Time High as States Move Through Phased Reopening
Alabama and Mississippi recently saw record highs in the number of coronavirus cases, as those two states move through their phased reopening plans.
On Friday, the Mississippi Department of Health reported a new single-day high in COVID-19 cases with 418, topping a previous high of 404 on May 8. This number brings the total number of cases in Mississippi to over 14,000, as well as at least 710 deaths.
In addition to Mississippi, Alabama also saw an increase in the average number of coronavirus cases over the past seven days. On Thursday, the state's department of health reported an average of 446 cases over the past week, which is a record high for the state.
According to the Alabama Department of Health, there were 406 new cases reported on Thursday, 464 on Wednesday, and 679 on Tuesday, which marked a single-day high number of cases reported in the state. This brings the state's total number of cases to over 16,000 as well as at least 605 deaths.
"We've had this week a couple of the highest days we've seen in number of cases, and that's certainly concerning to us," said Alabama Health Officer Dr. Scott Harris on Thursday.
"Clearly the numbers are very concerning to us as we see deaths and clusters of hot spots," he added. "We're working on trying to help the public retrain themselves, modify their behavior."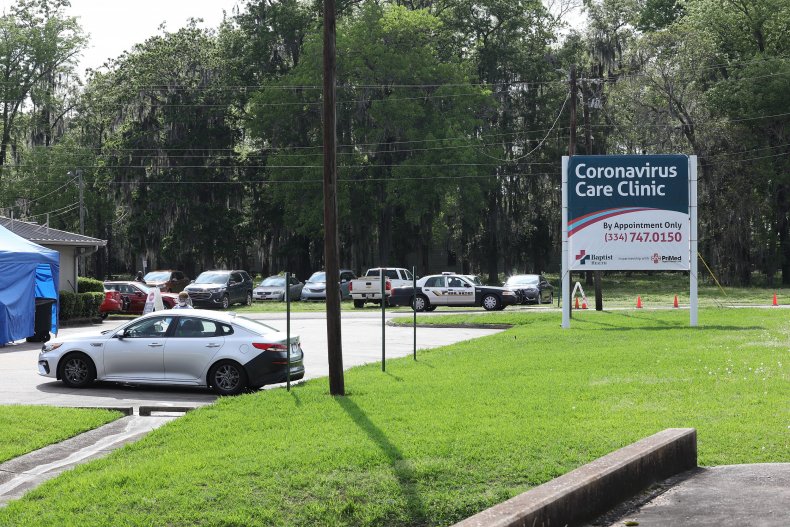 The record high number of coronavirus cases in both Mississippi and Alabama come as the states continue to move through their phased reopening plan.
In Alabama, Governor Kay Ivey allowed a number of businesses to reopen on May 11-- including restaurants, bars and entertainment venues--and the statewide Safer at Home order expired on May 22. Following Ivey's stay-at-home order issued on April 4, the number of cases in Alabama began to decline. But as the state has lifted some of their lockdown restrictions, the number of cases continues to increase.
In Mississippi, Governor Tate Reeves recently announced that he will permit all businesses to reopen on Monday, June 1. During a recent press conference, he stated that the state's reopening plan has "freedom with risk," adding that the state must address both the health crisis and the economic "catastrophe" caused by the lockdowns.
"We are facing two ongoing emergencies. One is the public health crisis that we have been up here every day to talk about. That threat is real, dangerous, and deadly. It is here, and we must face it," Reeves said Wednesday. "We also face an economic crisis in this country, the likes of which we have not seen since the Great Depression. While we have never seen a spike of serious cases in Mississippi, we have seen economic catastrophe. We have to address both."
The novel coronavirus, which causes the respiratory disease COVID-19, continues to spread throughout the U.S. According to a tracker provided by Johns Hopkins University, there are currently over 1.7 million cases across the U.S., as well as at least 102,201 deaths.
Newsweek reached out to the health departments for both Alabama and Mississippi for further comment on the surge in cases but did not receive a response in time for publication.