Nathaniel Woods Alabama Execution Blasted by Kim Kardashian as a 'Tragic Example of Injustice in the System'
Reality TV star Kim Kardashian joined the chorus of high profile figures condemning the execution of Nathaniel Woods, the Alabama man convicted for the shooting deaths of three police officers, despite his co-defendant insisting Woods never pulled the trigger.
Woods was killed by lethal injection and pronounced dead at 9:01 p.m. on Thursday after the state governor Kay Ivey refused to stop the execution carried out as punishment for the killing of the police officers in Birmingham in June 2004.
Although convicted in 2005, co-defendant Kerry Spencer, said Woods did not shoot Carlos Owen, Harley Chisholm and Charles Bennett when they arrived at a drug house. Spencer, who remains on death row, said he pulled the trigger in self-defense when one officer pointed a gun at him.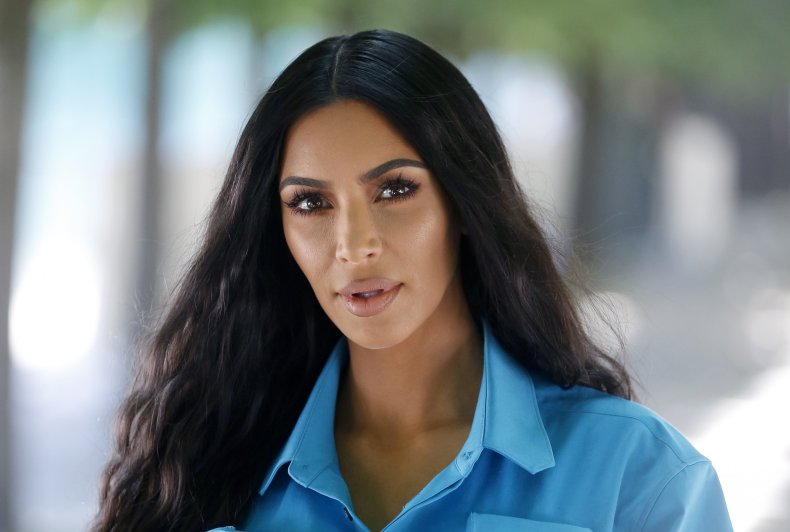 Ahead of the execution, Spencer told CNN by phone from William C. Holman Correctional Facility in Escambia County, "Nate is absolutely innocent. That man didn't know I was going to shoot anybody just like I didn't know I was going to shoot anybody that day, period."
Woods had been charged as an accomplice and prosecutors said he had "conspired" with Spencer, which under Alabama law made him legally accountable for the offense, even though no evidence was provided that he possessed a gun during the incident, the Montgomery Advertiser reported.
High profile figures like Martin Luther King III, the son of the civil rights leader, joined rapper and actor T.I. and Kardashian in making public appeals to the governor for clemency.
But Governor Ivey said in a statement on Thursday, "After thorough and careful consideration of the facts surrounding the case, the initial jury's decision, the many legal challenges and reviews, I concluded that the state of Alabama should carry out Mr. Woods' lawfully imposed sentence this evening."
Kardashian tweeted, "The court has lifted the temporary stay of execution for #NathanielWoods. The governor will NOT save his life. My heart and prayers are with Nate and his family. This is a tragic example of injustice in the system- in a few minutes Nate may die for a crime he did not commit."
In follow up tweets, she wrote, "Nate will die for a crime another man confessed to and says Nate had nothing to do with. My heart and prayers are with Nate and his family and all the advocates who worked tirelessly to save his life," and then tweeted: "RIP Nathaniel Woods."
Another person tweeted, "RIP #NateWoods. What happened to you tonight is a huge mistake and tragedy on the state of Alabama. My prayers go out to your family for peace and comfort."
King tweeted his disgust, writing, "The actions of the U.S. Supreme Court and the Governor of the State of Alabama are reprehensible, and have potentially contributed to an irreversible injustice. It makes a mockery of justice and constitutional guarantees to a fair trial."
Newsweek has contacted the governor's lawyer for comment.
Before the execution, Woods' lawyer Lauren Faraino told Newsweek earlier this week that his conviction was due to a narrative "concocted in order to get more than one person for the shooting of three officers, which was an understandable tragedy, but it doesn't justify taking the blood of an innocent man."
However the officers' family insisted that Woods was equally culpable as Spencer who had pulled the trigger.
Rhonda Hembd, the sister of Harley Chisholm, said in a statement, "Our loved ones took their last breath while upholding the law to make (Birmingham) a safer place," the Montgomery Advertiser reported.
"Our families will not have closure until Kerry Spencer's execution date. May God have mercy on their souls. Until then may our loved ones rest in peace."