Jurors have convicted Huntsville, Alabama police officer William "Ben" Darby of murder in the fatal shooting of Jeff Parker, a suicidal man.
On Friday, a Madison County jury reached a verdict on the second day of deliberations in the trial of Darby, who was on duty when he shot and killed Parker on April 3, 2018.
Parker called 911 on the afternoon of his death, saying that he was armed and suicidal. When the first two officers arrived at Parker's home, they found him sitting on a couch and holding a gun to his head.
The first officer at the scene, Genisha Pegues, testified against Darby and told the jury that she was de-escalating the situation before he arrived.
Body camera video showed Darby grabbing a shotgun from his squad car before running to the house. Eleven seconds after entering the house, according to the footage, he shot Parker in the face. Darby testified that he shot Parker in defense of himself and the other officers, out of fear that they would be shot by the man.
Darby said that he decided to take over the situation from his colleague because he thought Pegues, a senior officer, was putting herself in danger by talking to Parker while he was armed.
In the bodycam footage, Darby is heard shouting at Pegues to "point your f**king gun at him" and repeatedly telling Parker to drop his gun.
Tim Douthit, an assistant district attorney in Madison County, argued that Darby shot Parker because he didn't drop the gun.
"An innocent man was murdered," Tim Gann, Madison County's chief trial attorney, told the jury. "He called for help and he got Ben Darby."
After the guilty verdict came in, Circuit Judge Donna Pate ordered Darby to be taken to jail from the courtroom and set his bond at $100,000. The conviction carries a sentence of 20 years to life.
Following the ruling, District Attorney Rob Broussard said Darby "had no business being a police officer" during a news conference.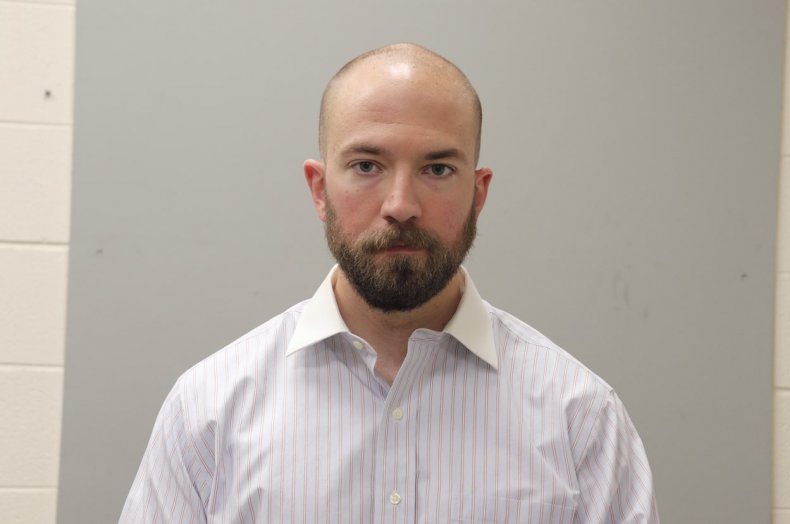 Huntsville police were shocked by the verdict, saying they did not believe Darby to be a murderer.
"We are in the first stages of shock," Police Chief Mark McMurray said in a statement. "While we thank the jury for their service in this difficult case, I do not believe Officer Darby is a murderer."
He added, "Officers are forced to make split-second decisions every day, and Officer Darby believed his life and the lives of other officers were in danger. Any situation that involves a loss of life is tragic. Our hearts go out to everyone involved."
A city police review had cleared Darby of wrongdoing and officials allowed him to remain an officer, with Huntsville taxpayers helping to fund his defense.
Huntsville Mayor Tommy Battle also took issue with the decision, saying he respected the jury's opinion but disagreed with the verdict.
"We recognize this was a hard case with a lot of technical information to process. Officer Darby followed the appropriate safety protocols in his response on the scene. He was doing what he was trained to do in the line of duty," Battle said. "Fortunately, Officer Darby has the same appeal rights as any other citizen and is entitled to exercise those rights."