An Alabama woman who claimed she doesn't believe in doctors could face life in prison, after she and her husband were charged with starving their 3-year-old to death.
Husband and wife Fredrick Frink, 34, and Ashley Catron, 36, of the city of Huntsville have been charged with child abuse after their 3-year-old was found dead at their home, ABC affiliate WAAY TV reported.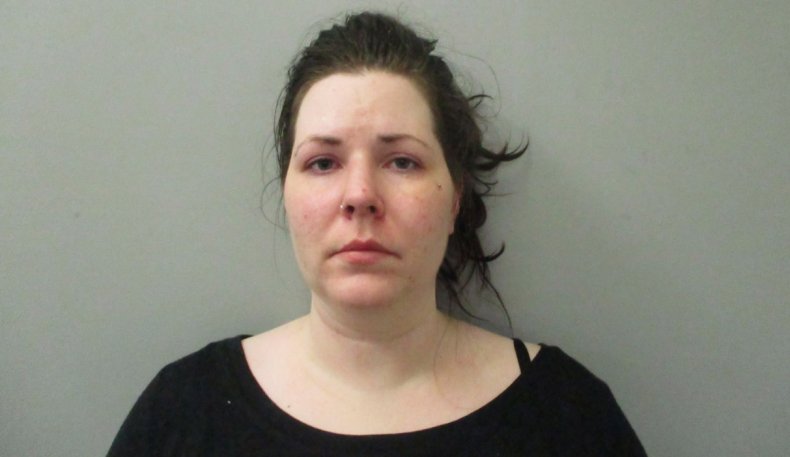 On July 23, police were called to the home on Maple Ridge Boulevard after Frink said he woke up to find his son unresponsive in his crib, a Huntsville Police Department investigator told a court last week. Frink was screaming on the 911 call, according to police.
The authorities, including Huntsville Emergency Medical Services Inc., Huntsville Fire and Rescue and police, attended the scene, WAAY 31 reported.They found the lifeless body of 3-year-old Hendrix, who weighed 13lbs and had dried feces in his diaper. Their 4-year-old son, who wasn't identified, weighed 15lbs, and was fighting for his life, according to officials. The boy was described as emaciated. After months in hospital, the boy now weighs 26 lbs.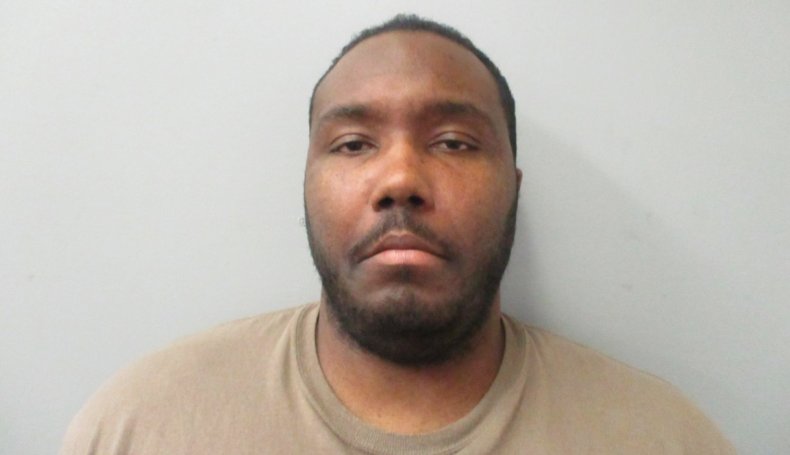 Preliminary findings state the children suffered from starvation.
The investigator said the home smelled of urine, and the boys' cribs in their shared room were stained with urine and blood. One cot appeared to have been chewed at.
The 4-year-old had pancake pieces in his mouth, as if someone had tried to feed him. In the living room, police found a TV tray with breakfast foods including pancakes.
Catron did not believe in visiting the doctor, both she and Frink told officials. She blamed an undisclosed incident in 2018. To "revive" her children, she said she would feed them PediaSure: a drink for children behind in growth.
Prosecutor Tim Douthit told WAAY reporters outside the court: "PediaSure is not a supplement for feeding your children.
"I do a fair amount of these cases, I prosecute a lot of child cases, a lot of dead babies. And the stuff that I've seen on this particular case is haunting, both as a person and as a father. I don't know how you could look at that and not know what's going on and not do something," he said.
Catron was charged with two counts of aggravated abuse of a child under the age of six. The second charged is being refiled, following an administrative error.
Frink is also charged with aggravated child abuse. Each suspect was handed a $100,000 bond, court documents show.
Douthit told WHNT 19 in July that aggravated child abuse is "a class A felony ten to life. It's the same charge as murder."
In a document denying Frink's request that his bond be lowered, District Judge Patti Demos wrote according to WHTN19: "Defendant has two cases charging the offenses of aggravated child abuse. The allegations involve the starvation death of one child and the serious physical injury of another young child by starvation."
Benjamin Johnson, who lived next door, told WHNT 19 in July: "Whenever I saw them they were very friendly, very cordial."
"Zero problems. Good neighbors. Never had any issues, no disturbances. That is why this is very shocking to me. This is absolutely very disturbing. And to be the next door neighbor—I guess I'm more shocked than anybody else," he said.