An "emergency operations plan" in Alabama could restrict ventilator access for people suffering from a number of different medical conditions, such as dementia and severe cancer, amid the global coronavirus pandemic, a document shows.
The document reviewed by Newsweek outlines "criteria for mechanical ventilator triage," in the event of a "mass-causality respiratory emergency," like the ongoing pandemic. Alabama Governor Kay Ivey declared the continued spread of COVID-19 a state public health emergency on March 13.
The document contains different tiers or operations for hospitals and medical facilities to follow in the event that the state's governor declares a public health emergency. According to the tiers, hospitals could restrict mechanical ventilator access for those suffering from a wide range of medical conditions. The document was not created as a response to the current COVID-19 pandemic, according to AL.com, but rather to plan for a situation where patient demand for ventilators could eclipse the number of machines available. The plan was drafted in 2009, and a revised version was put into effect across the state in 2010.
The document includes an extensive list of medical conditions that would be restricted to mechanical ventilator access, as well as providing different charts with step by step instructions for hospitals that determine which patients will be given the ventilators. Some of the medical conditions that would be excluded from ventilator use include cardiac arrest, severe trauma, dementia, metastasized cancer, severe burns, AIDS and "severe mental retardation."
The plan also includes a second tier, which would be implemented by individual hospitals and not by the state, unlike tier 1. This aspect suggests that some patients who are already on mechanical ventilators could be removed from them to create more resources to be used during a health crisis.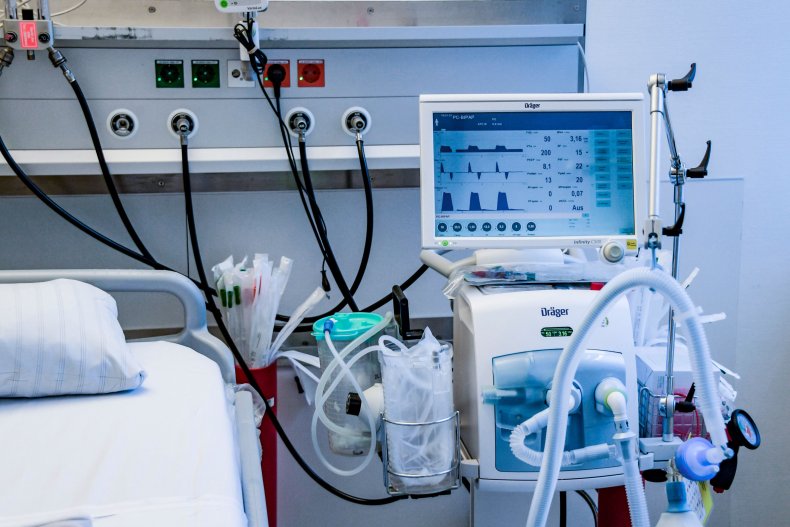 In an email sent to Newsweek, the Alabama Department of Public Health (ADPH) explained that the plan was developed by the leadership of the ADPH, "with input from multiple medical, legal religious, academic and ethics professionals."
"The Annex is not intended to be a replacement for clinical judgement. Decision for care remain those of the medical professional, as the treating provider, in discussion with the patient and the patient's family," the email read.
As the novel coronavirus continues to spread, infecting over 62,000 in the U.S. and at least 283 in Alabama, according to a tracker provided by Johns Hopkins University, the need for mechanical ventilators increases.
According to the Alabama Hospital Association, the state currently has 1,334 ventilators, and on average, about 546 of them are in use on any given day, leaving slightly less than 800 ventilators for patients infected with the coronavirus.
If Alabama hospitals see an influx in coronavirus cases and an increased need for ventilators, the state document recommends that in "measures of last resort" hospitals and medical facilities "should then be directed to provide aggressive treatment to those with the greatest chance of survival even if that requires removal of supportive care from others."