Alabama Politician Slams Census for Counting Undocumented Immigrants: 'This Is America, Not the United Nations'
Alabama has filed a lawsuit against the federal government for including undocumented immigrants in its official Census Bureau population counts.
In the lawsuit, filed Monday, the state argued that if the Census Bureau includes undocumented immigrants in the 2020 census for purposes of apportionment, it will lose a seat in the House and a vote in the electoral college.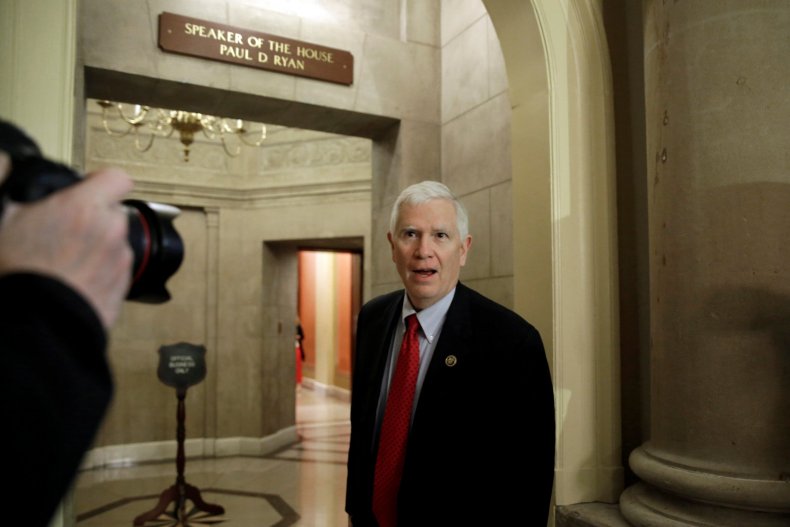 "Alabama's loss will be another state's gain, as states with a growing illegal alien population will be the beneficiary of this reapportionment," Alabama Attorney General Steve Marshall said in a statement. "The Constitution does not permit the dilution of our legal residents' right to equal representation in this manner."
According to the Associated Press, Republican U.S. Representative Mo Brooks is also a plaintiff in the lawsuit. In a statement, Brooks argued that the roughly 15 million undocumented immigrants in the U.S. "equals roughly 20 Congressional seats taken from low-illegal alien population states and given to high-illegal alien population states like California."
"Congressional seats should be apportioned based on the population of American citizens, not illegal aliens," he said. "After all, this is America, not the United Nations." Brooks argued that the loss of a congressional seat would "diminish" the state's influence in Congress.
The Census Bureau counts all people, both citizens and noncitizens, with a usual residence in the 50 states in the census and in apportionment counts, the AP reported.
In March, the Trump administration announced that the 2020 census would include a question on citizenship, a question that has not appeared on the census since 1950, according to The Hill.
Commerce Secretary Wilbur Ross defended the decision saying collecting information regarding citizenship has been "a long-standing historical practice." According to Politico, Wilbur recently reiterated his support for the Trump administration's decision to add the controversial question to the upcoming census.
"It's been asked every year on the American Community Survey in the exact same form that we're planning to do in the census this year. Sixty-one million families have already been exposed to the question, and the sky has not fallen," he said at a National Press Club event Monday. "So I don't think the sky will fall when we add it to the census itself in 2020."
Seventeen states have sued the federal government over the decision to include the citizenship question, according to the AP.