Alabama 'Pro-Life, Pro-Woman' Rally Says State's New Abortion Law Spells 'Beginning of the End'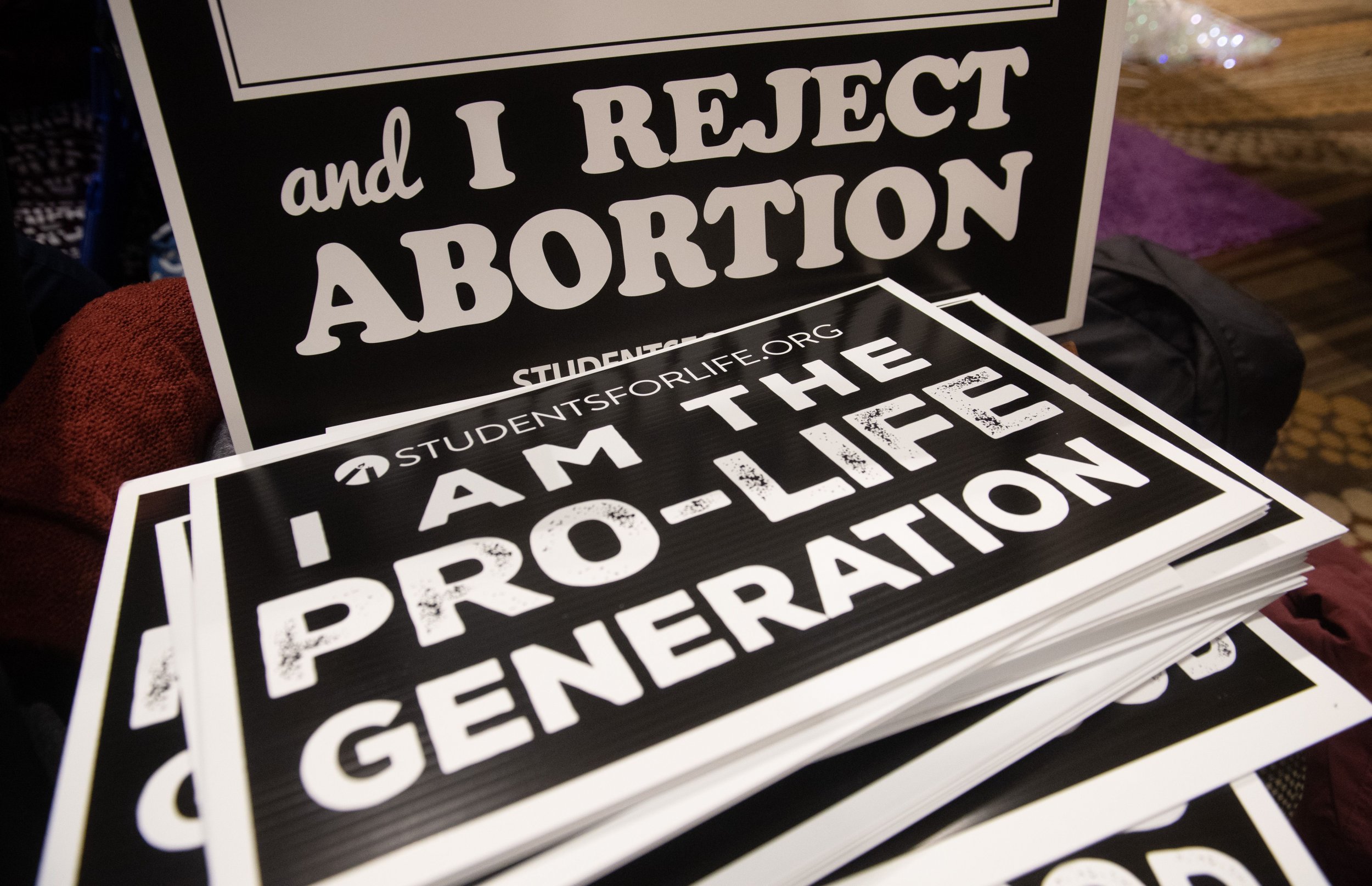 Alabama anti-abortion activists said their state's new abortion law, the most restrictive statute in the country, spells "the beginning of the end" for abortions in America during a rally at the Alabama Capitol building in Montgomery this week.
The "Pro-Life, Pro-Woman" rally on Wednesday — sponsored by Washington, D.C.-based Students for Life — was organized to show support for the passing of Alabama's new abortion law last week, which effectively bans abortions with few exceptions, and express gratitude to lawmakers who voted for its approval, Kristan Hawkins, a member of the group told Associated Press. Roughly 75 people attended the event.
Speakers at the gathering declared that their fight against abortions has been gaining momentum and cheered for other U.S. states — including Georgia and Missouri — who have moved to pass their own strict abortion laws. The pro-life activists, which included women and men who claim to have been personally detrimented by an abortion, shared their personal stories, while others proclaimed that the tide of public opinion is now moving towards a "culture of life."
Towards the end of the demonstration, Alabama State Troopers took an unidentified counter protester into custody after he heckled offensive terms and profanities at the group. In a video of the incident, the troopers can be seen telling the man, who continued yelling at the group, to move away from the rally. When he refused to comply, authorities guided him away into a nearby van. It is unclear whether he faces any charges.
"We're not all Christians!" he yelled at the crowd. "Forced birth extremists!"
Hawkins later told AL.com that counter protestors are not an unusual occurrence for events organized by the Students for Life. "I couldn't have planted a better protester if I wanted to - an old, angry white man yelling at women and minorities," she said. "It's men who benefit from abortion because they can use our bodies however they want, and then they can just tell us to go get it taken care of."
Hawkins acknowledged that banning abortions won't stop them from happening. "We've spent 46 years of educating Americans about the scientific reality of the child in the womb, and what actually happens in the womb," she said.
"When you make abortions illegal, they're still going to happen. But we're here to show all the support that's available so that Alabama's women don't have to feel like they have to choose between the life of their child and getting an education and a job," Hawkins added.
Kristin McClellan, an mother living at Fort Rucker, attended the rally with signs that read: "All Lives Matter" and "Women Deserve Better then Abortion." "They say anti-abortion is mostly anti-women, and it's not," she told the local news organization.