Alabama Radiation Alarm: Troubled Browns Ferry Nuclear Plant Under Investigation
Federal regulators have launched a special investigation into a north Alabama nuclear power plant after a high dose of radiation was detected in a body of water within the facility.
The Nuclear Regulatory Commission checked safety systems at the Browns Ferry plant to determine why a diver received a dose alarm during underwater work in the Unit 1 equipment pit—which is close to the pool that holds used nuclear fuel—according to an NRC statement.
The three-reactor power plant—operated by the Tennessee Valley Authority—is located near the city of Athens, about 32 miles west of Huntsville.
"On November 7, a diver working on an underwater steam-dryer system received an electronic dose rate alarm when he approached the equipment pit wall to manipulate a cable," the statement read. "Upon receiving the alarm, the diver immediately left the pit and his unintended dose did not exceed regulatory limits."
The TVA later determined that a basket of used filters had been moved from the spent fuel pool into a position near the equipment wall, and this was not communicated to the next shift.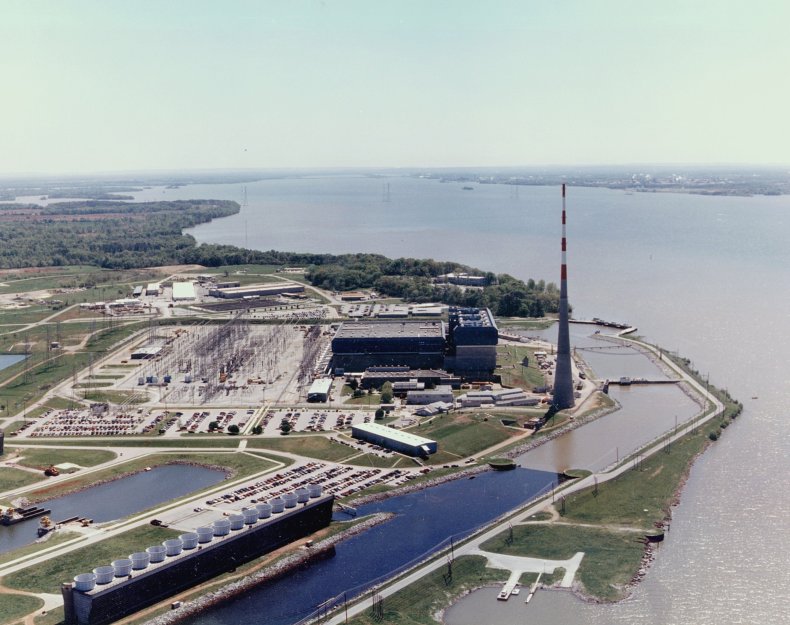 According to the NRC, a two-person inspection team would identify the circumstances surrounding the event and how the TVA responded to the alarm. The onsite portion of the investigation was expected to take several days, and a report documenting the findings would likely be issued in about six weeks.
The TVA emphasized that there was no danger to the public, in a statement provided to AL.com, noting that plant officials were cooperating with the NRC.
"TVA Nuclear is aware of this special inspection by the NRC and is fully cooperating with inspectors," spokesman Scott Fiedler said. "We are independently performing a detailed review and causal analysis of the issue. We do know at this point that there was no impact to the health and safety of the diver, that all safety equipment worked as designed and there were no safety concerns for the public or plant personnel. TVA is committed to the safe operation of its nuclear facilities."
This was not the first time that the Browns Ferry plant, which was the largest in the world when it began operations in 1974, had run into problems with the regulatory commission. In 2011, the plant received a "red finding" from the NRC after the failure of a coolant valve, resulting in increased inspections and oversight at the facility. A red finding is the most severe rating that the NRC can give for problems it uncovers during inspections.