Alabama Readies for First Execution Under New Lethal Injection Protocol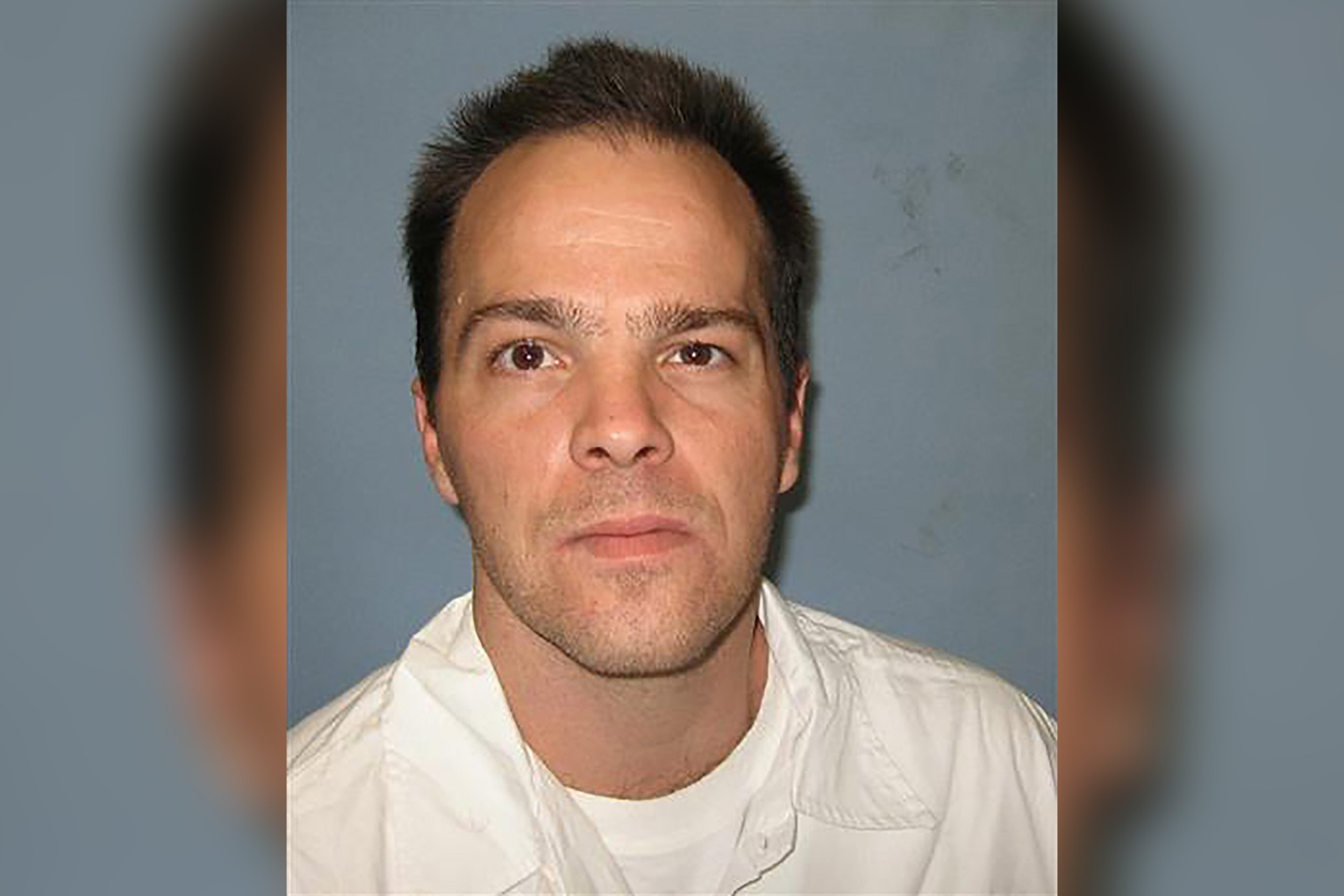 Attorneys for an Alabama man slated to be executed Thursday night are pushing for a stay, as their client would be the first death row inmate that the state executes using a new and controversial three-part lethal injection cocktail.
Christopher Brooks, 43, was convicted for the 1992 burglary, robbery, rape and murder of 23-year-old Jo Deann Campbell at her apartment in Homewood, Alabama. The two met the prior year while working as counselors at summer camps in upstate New York. On December 30, 1992, Brooks and another man, Robert Leeper, visited Campbell unannounced. The next day, she didn't show up for work.
Police found Campbell's badly beaten body that evening, wrapped in a pair of sweatpants and stuffed under her bed. Prosecutors contend she was beaten to death with an 8-pound dumbbell. Days later, law enforcement was able to locate Brooks and Leeper via a credit card they had stolen from Campbell and used to buy items like beer and gas. The men were apprehended in Columbus, Georgia, where they both lived at the time.
Police testified that they found Brooks's thumbprint covered in Campbell's blood on her bedroom doorknob and his latent palm print on her ankle. A state forensic scientist said that semen found on Campbell's body came from Brooks. In 1993, a jury recommended a death sentence for Brooks by an 11-1 vote, and the judge agreed.
Leeper was cleared of his murder charge after investigators found no DNA evidence linking him to Campbell's death. He pleaded guilty to using Campbell's credit card, was sentenced to time served and released.
As their client awaits execution, Brooks's attorneys have filed multiple appeals—including one to the U.S. Supreme Court—but none have been granted so far.
Alabama's most recent execution occurred on July 25, 2013. In 2014, the state announced that it would be replacing two of the three drugs used in the lethal injection cocktail, including pentobarbital with midazolam (sedatives). If carried out, Brooks's execution will be the first using Alabama's new lethal injection cocktail.
Brooks is currently part of a lawsuit with five other death row inmates that challenges the constitutionality of this lethal injection protocol, arguing it could constitute cruel and unusual punishment. The use of midazolam came under fire after it was used in a number of problematic executions—including that of Clayton Lockett in April 2014 in Oklahoma, in which Lockett writhed and grimaced, according to witnesses, before dying 43 minutes later. The suit, filed in 2012 on behalf of the death row inmates, is scheduled for a final hearing in April.
Brooks's appeal to the Supreme Court asks that a stay be granted while the suit is being considered. In June, the U.S. Supreme Court decided in a split decision to allow Oklahoma to carry out executions using midazolam.
The appeal also argues that a stay of execution is necessary considering Alabama's death penalty protocol, which allows judges and not juries to make the call to impose a death sentence. That rule of conduct, Brooks's attorneys argue, is virtually identical to the Florida system, which the Court deemed unconstitutional last week.
But state attorneys do not agree. "In the Florida case, the holding is that a jury must find the aggravating factor in order to make someone eligible for the death penalty," Alabama Attorney General spokeswoman Joy Patterson said in a statement. "Alabama's system already requires the jury to do just that."
Brooks is set to be executed at 6 p.m. CT unless the Supreme Court or governor intervene.