Alabama Rep. Mo Brooks Mulling Run to Replace Richard Shelby in Senate
Alabama Representative Mo Brooks may potentially seek to fill retiring Senator Richard Shelby's seat in 2022.
Hours after Shelby made the announcement that he would be retiring after completing his current term, Brooks told CNN's Alex Rogers, "I am running for election in 2022, either for my House seat or for the Alabama Senate seat."
Brooks, a Trump loyalist, is well known for leading the charge to overturn the results of the presidential election in Congress. Many have accused him of riling up the pro-Trump mob on January 6—the group which later stormed the Capitol and left five dead.
As one of the first members to announce his objection to President Joe Biden's win, Brooks was also quoted telling the crowd, "Today is the day American patriots start taking down names and kicking ass," hours before the insurrection.
Ali Alexander, a right-wing organizer behind the Capitol rally, claims that Brooks, as well as Representatives Andy Biggs and Paul Gosar, helped him plan the rally the preceded the siege of the Capitol.
Brooks has served in the House of Representatives for Alabama's 5th district since 2011. This would not be his first time running for a Senate seat as he finished third in the primary of the 2017 special election.
The congressman's potential Senate bid comes after Shelby announced that he would not be seeking a seventh term in the upper chamber.
"I am grateful to the people of Alabama who have put their trust in me for more than forty years. I have been fortunate to serve in the U.S. Senate longer than any other Alabamian," Shelby said in a statement.
"Although I plan to retire, I am not leaving today. I have two good years remaining to continue my work in Washington. I have the vision and the energy to give it my all," the senator added.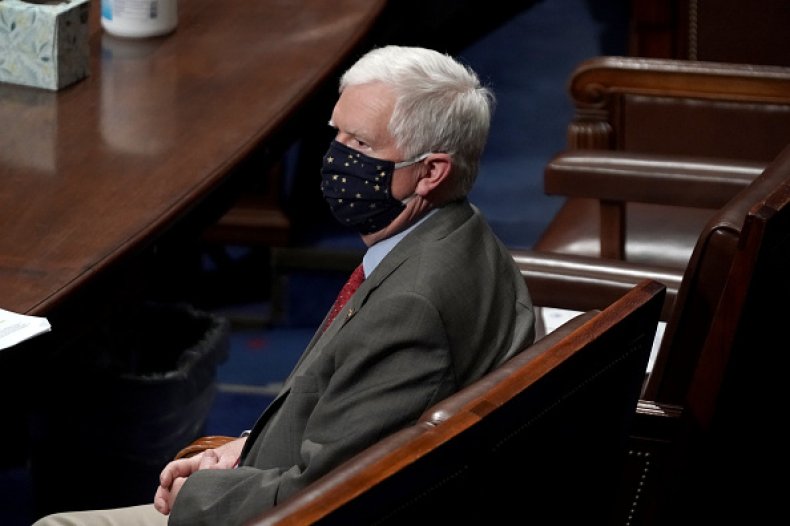 The 86-year-old Republican is the fourth most senior member of the Senate and the longest-serving senator from Alabama. His retirement will make Senator Tommy Tuberville, a freshman, the senior senator from Alabama come 2022.
On Monday, Brooks tweeted that Shelby "has had an enormous impact on Alabama and America."
"He has been an exemplary and honorable public servant and devoted family man. I have enjoyed working with Senator Shelby on a myriad of Alabama projects and national policy issues," the congressman added. "I wish Senator Shelby and his wife, Annette, the very best as they begin this next chapter in their lives together."
Brooks isn't the only one vying for the soon-to-be empty seat. Alabama Secretary of State John Merrill also confirmed that he's "strongly considering" running for Shelby's seat and that he expects to make an official decision in the beginning of April, according to Politico.
"The person that needs to be the next United States senator from Alabama needs to be a proven conservative, effective leader," he said on Monday.
Newsweek reached out to Shelby's office for comment but did not hear back before publication.