Road Rage: Alabama Woman Pulls Gun on Another Motorist, Accidentally Shoots Husband in Head Instead
An Alabama woman was arrested last Saturday for allegedly shooting her own husband in the head by accident during a road rage incident, police say.
Erica Cole, 31, was arrested by deputies from the Cullman County Sheriff's Office following the outburst, which ended at a residence on County Road 160 in the town of Bremen.
Earlier in the evening, at roughly 6:45 p.m., Cole and her husband Nicholas had been involved in an altercation with another driver while on Highway 69 in Dodge City, reported Al.com, citing comments detailing the case made by Cullman County Sheriff Matt Gentry.
According to media outlet WVTM 13, Cole had been brandishing the weapon while trying to break up a confrontation between her husband and a second man, who was not named. Investigators now believe she chose to discharge the firearm—but the bullet hit her partner.
"During the incident, an altercation occurred in which, the offender, Erica Cole, attempted to shoot a second party but shot her husband, Nicholas Cole, striking him in the head," Cullman County deputy Brad Williams told CNN. The investigation is ongoing, officials noted.
The second man was left with minor injuries. A neighbor told WVTM 13 she thought the sudden loud noise had been fireworks, saying: "We looked outside, out the window, and some guy was on the ground. The bullet could have ricocheted inside the trailer. It could have hurt us."
Nicholas Cole was rushed to the intensive care unit at UAB Hospital. He was treated and remains in stable condition, the Associated Press (AP) has reported, citing the local sheriff's office.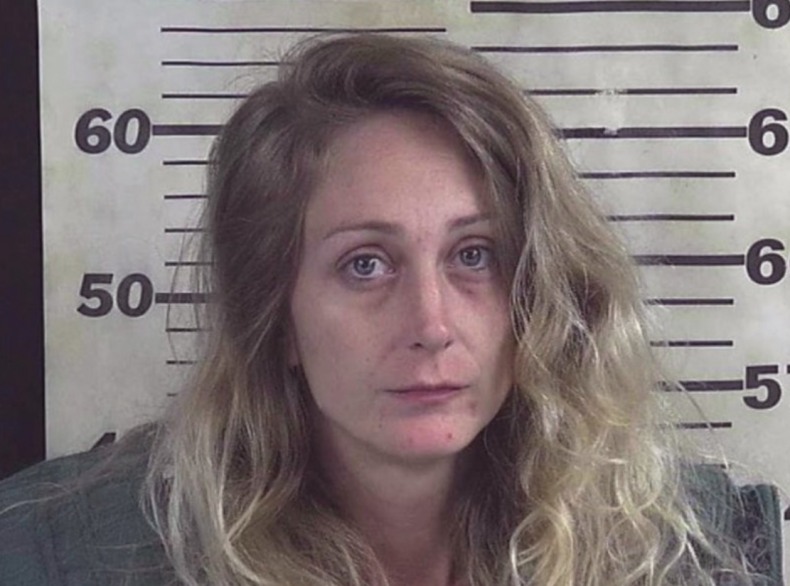 Erica Cole was detained and transported to Cullman County Detention Center on three charges: attempted murder; second-degree assault; and reckless endangerment. Despite initial reports that she was being held without bond, CNN reported bail had since been set at $30,000.
In an on-air interview with WVTM 13, Gentry said he was aware that tensions can get heated on the roads—but advised the town's citizens to remain calm. "The main thing is don't let annoyance cause you to do something that you will have to pay for or regret for the rest of your life," he stated. The local sheriff's office did not immediately respond to a request for comment.
Earlier this year, Massachusetts police detained two men after a road rage altercation sparked by a minor collision resulted in one man clinging to the hood of a moving car for miles.
The dramatic incident was partially captured on video, which was later published by NBC10 Boston. Police named the two men as Richard Kamrowski, 65 and Mark Fitzgerald, 37.
It was alleged at the time Fitzgerald had accelerated at Kamrowski causing him to jump onto the vehicle, which reached speeds of 70 miles per hour. The footage showed another motorist trying to calm the situation by pulling out a gun. Luckily, no-one was injured.