Alabama Schools' No Fun List Where Tag, Kickball and Musical Chairs Are Considered 'Inappropriate'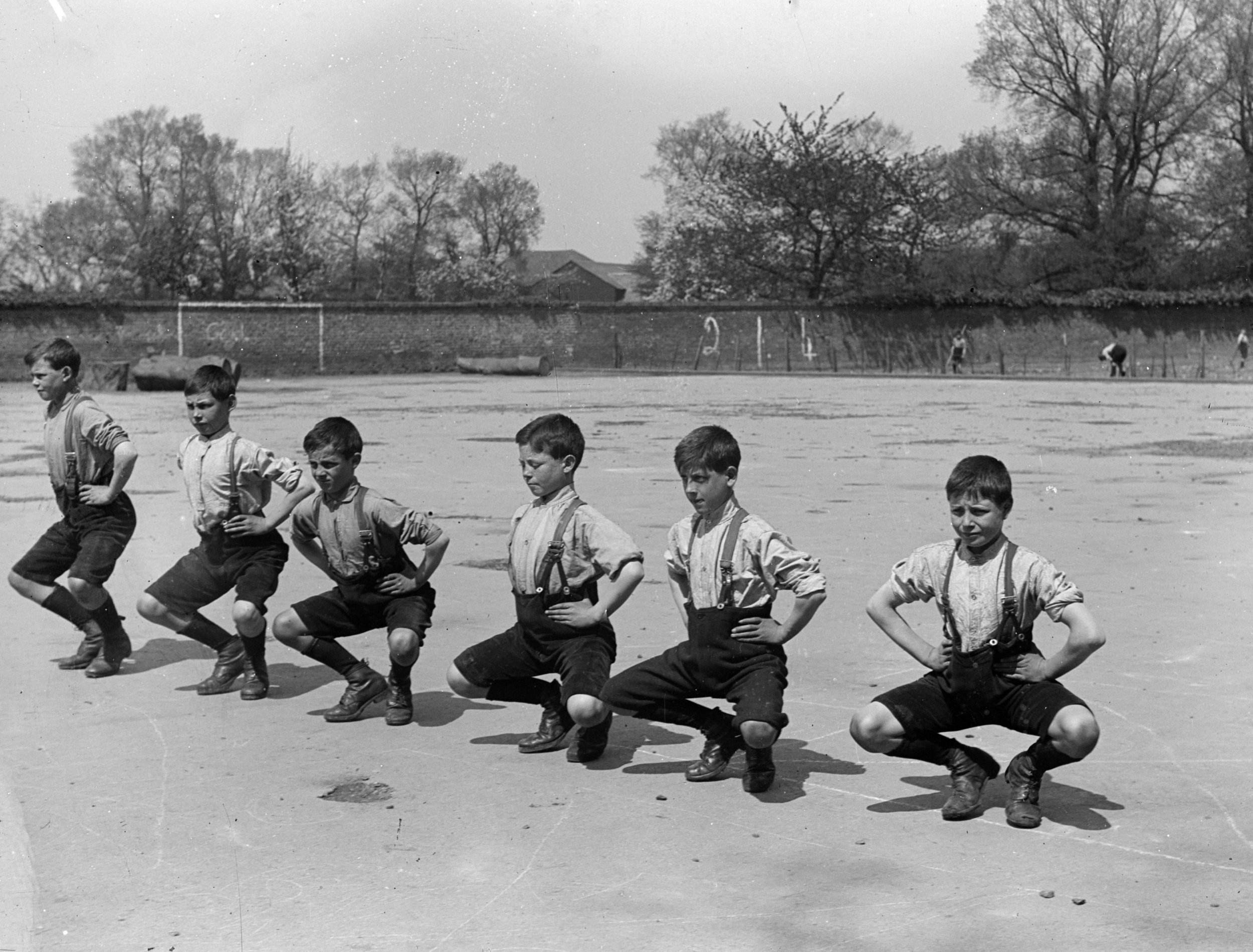 Classic playground games in the state of Alabama are now considered "inappropriate" by its education department who published a report online of its hardline approach to recess and P.E. past times such as duck, duck goose, tag and simon says.
Alabama's Department of Education said these games play favorites and lead to less athletic kids becoming scarred from embarrassment, as first reported by AL.com. The state says games like musical chairs can hurt students both physically and emotionally.
Unexplainably, after the list was posted it has since been taken down. But Newsweek reviewed what appears to be a cached version of the original.
Alabama State Department of Education Superintendent Dr. Eric Mackey confirmed to Newsweek that he first read the document on Tuesday and he decided to pull it offline.
"I took it down because it didn't go out through our normal school system's process," he said of the document that was sent by email to school principals and superintendents throughout the state the day before.
Mackey said he is now attempting to figure out who the author of the original document was when it was created "some years back" and also whoever "amended in recent years."
"We really don't know at this time," he admitted.
Mackey said that the document never received a formal endorsement.
"I completely disagree with it," he said.
Mackey said that he would rather empower educators to make a determination on what is good for the students' well-being than have policy pushed down from the top.
"We are a state that firmly believes in local control," he said. "Local principals and superintendents should be permitted to determine how their physical education programs are run."
The four-page explainer features a sweeping series of pastimes in bold typeface which gets summarily skewered and denounced.
"It is highly recommended and suggested that the following activities/games/practices not be allowed in physical education programs in Alabama schools," the state document said.
While the document tries to make certain games seem outdated and long overdue for retirement on Alabama playgrounds and gyms it doesn't lend much in terms of answers.
There aren't any distinct alternatives and only spare ideas offered to improve the exercises or methods that have come under fire. As a result, the document appears to supply the state's condemnation against almost any competitive game that requires some kind of contact and invariably a winner or loser.
Dodgeball appears first on the list; and while it's hailed on the list as "The all-time classic!" -- education brass apparently consider the tossing of balls between students as causing poor sportsmanship.
"The main objective is to attempt to inflict pain, harm, injury, and embarrassment of one's opponents, and have a good laugh doing it," the document states.
The same wide brush is painted against "Duck, Duck, Goose" which is where a "ducker" taps the head of "goose" and a chase ensues. On the face it could be innocuous, but Alabama school officials suggest it's just a lousy excuse for exercise and mostly hurts eardrums.
"Everyone just sits and screams at ear-shattering pitch and decibel levels," according to the description in the document.
Kickball may be a fun organized game where kids starting at second grade can participate.
But the sport forces "90% of the students" to be stationary and whenever someone whiffs there is "the potential for embarrassment" and the chance of being targeted by players who can throw the bouncing ball "as hard as possible" also explains why it deserves dishonorable mention on the list.
Musical Chairs is equated to a "classic elimination game" in which the students circle a finite number of chairs while the music plays and then rush to sit when the music stops. The game, according to the education officials in Alabama preys on the weak, where "the least skilled and least attentive students are immediately eliminated and then sent to improve their abilities by sitting on the floor, spinning mindlessly in circles…" The "losers" then must sit and wait for the winner, described in the documented as "almost always the same student" to be declared.
Relay Races are a long 8-minute activity where students only get "one 20-second chance to 'go' and either succeed or fail in front of classmates watchful eyes," according to the document. The running competition, the document adds, exploits the "failures" of the losers and opens the door for "continuing ridicule at least through dismissal at the end of the day."
Red Rover is also listed as a "relic" that gave football and wrestling coaches who taught Physical Education "to occupy their time during the day" and was played without "care at all about the safety of our students," according to the document.
As for Simon Says -- the game where one must listen to the teacher say "Simon Says" before fulfilling the task -- it should be banned in Alabama because the document suggests it seeds "gleeful teacher deception."
It goes on to state that like other elimination games "Simon Says" is less about playful time being spent and more zeroing on "removal of unskilled or inattentive students, singling out participants for ridicule and low participation time."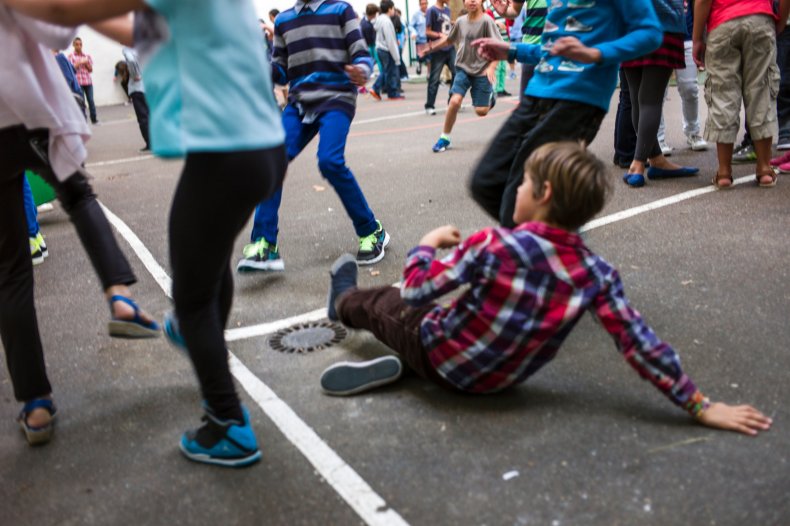 Then, there's "Traditional Tag."
Apparently, a chase and yelp of "You're it!" is a way for the fastest runners to put down the slower and less athletic. "Tag is another self-defeating elimination game in which slow and unskilled players who are caught (tagged) must leave the activity and wait for the fastest and best players to finish up," the document states. It also laments how the earliest "tagged out" players are routinely the same ones who lose in every game.
But the upshot here, the document notes, is that tag, as other games like it, isn't all bad.
"...[it] has some positive attributes and a creative teacher can fix the problems.
The state education officials are questioning other athletic traditions and routines.
For one, the rationale of using exercise as a form of discipline or punishment should be a thing of the past. The document suggests sport should be all about promoting "positive attitudes towards lifetime physical activity…"
Therefore it's considered "counterproductive" and an exercise of "total humiliation" to force students to "run laps or do extra push-ups," the document contends. In sum, punitive exercise "alienates" kids.
What's more, the idea of having one superior player be deemed a "captain" who gets to handpick teams to play, causes other students to feel rejected.
"This practice turns students loose on one another to humiliate, embarrass, degrade, scar, and damage classmates in front of their peers," according to the document. "There's no need to subject students to this teacher-sanctioned psychological torture."
And the practice of gifting special treatment to some varsity athletes who are allowed to skip requisite P.E. class because s/he "has a game/meet later in the day with similar aerobic demands" needs to be rethought. "If one of the goals [sic] is to develop competent movers for a wide variety of lifelong activities, what sense does it make for a football lineman to be excused from tennis on game day?"