Stressed Out? You Probably Don't Have it as Bad as People in Alabama, the Most Stressed State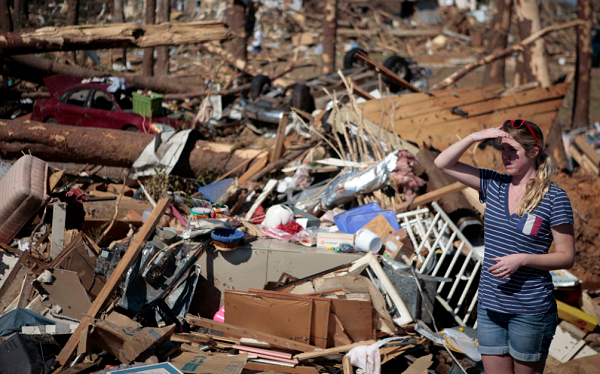 While just about everyone living in America is stressed out about something, whether the political climate, the economy, personal finances or family issues, people in Alabama have it the worst. The Yellowhammer state was found to have the highest level of stress of all 50 states as well as the District of Columbia in WalletHub's recent study of most- and least-stressed states.
The study used data from the U.S. Census, Department of Housing and Urban Development and the Centers for Disease Control and Prevention to evaluate four key dimensions including family-related stress, health/safety-related stress, work-related stress and money-related stress based on factors like cost of childcare, housing affordability, number of hours worked in a day and job security.
Southern states ranked the highest for the most cases of stress; Alabama ranked number one for the overall highest level of stress, followed by Louisiana and then Mississippi.
Alabama had, per capita, the highest number of people with poor health and the fewest psychologists. Alabamans also got the least number of hours of sleep a night and had some of the lowest credit scores.
Meanwhile, Minnesota registered the lowest level of stress, followed by North Dakota and Iowa. Not only did Minnesota have the lowest number of adults suffering from poor health, but the state ranked high for the most psychologists per capita, most average hours of sleep per night and lowest divorce rate. Residents in the North Star State had the highest credit scores across the nation along with people living in North Dakota, South Dakota, Hawaii and Nebraska.
Along with having the most stressed-out residents, Southern states ranked highest in a separate study analyzing the fattest cities in the U.S., in which Jackson, Mississippi, rated the highest followed by Memphis, Tennessee, and Little Rock, Arkansas.