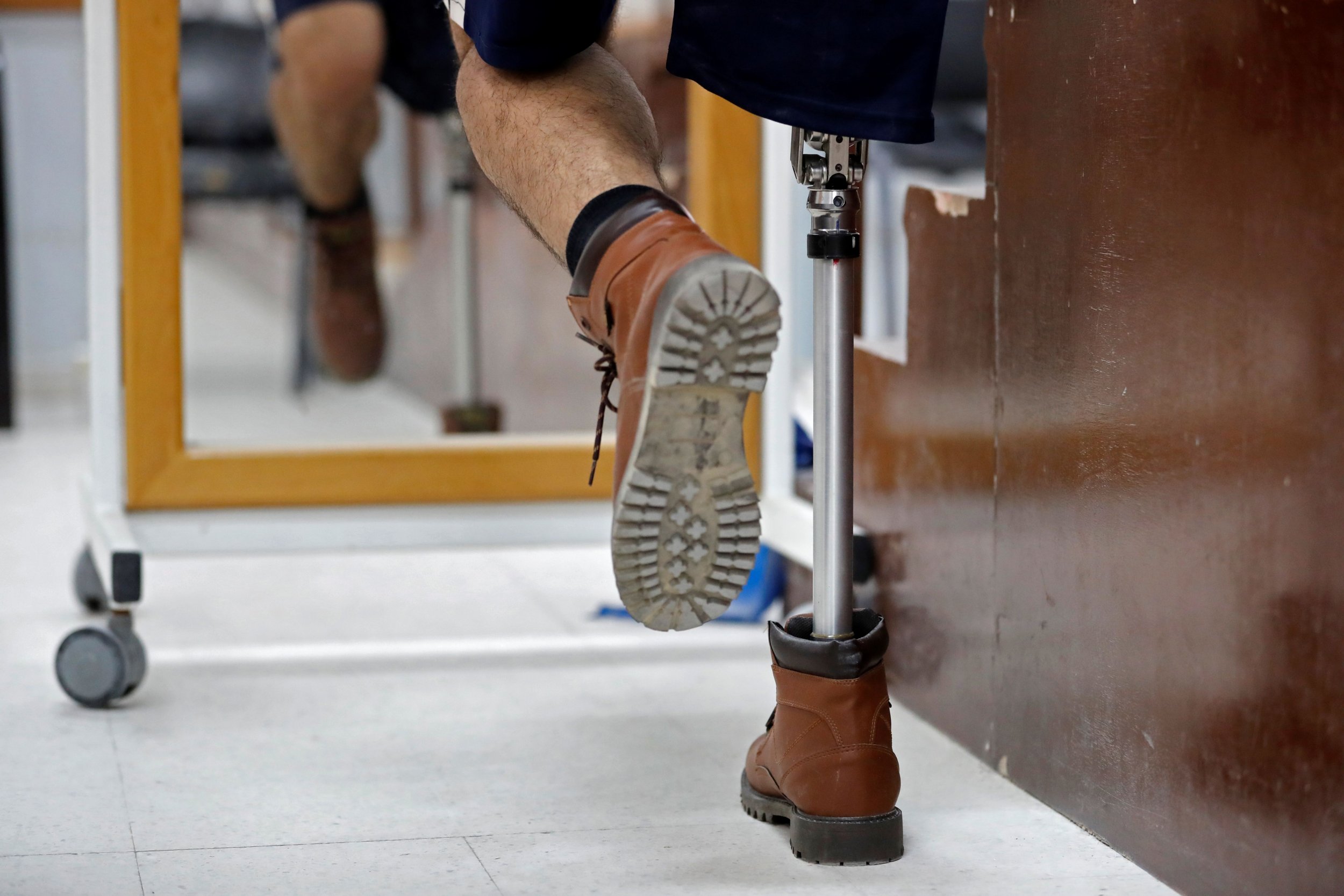 An Alabama high school student has created a prosthetic foot for a U.S. Marine wounded in Afghanistan using a new computer program.
Grissom High School senior Ashley Kimbel, 17, and Marine Kendall Bane, both from Huntsville, appeared on the Today show earlier this morning to recount their heartwarming story and what it means for the future of artificial feet.
Bane was shot in the stomach and grazed in the leg after enemy forces, dressed in friendly Afghan National Army uniforms, launched an attack in the Helmand province of Afghanistan. Later, Bane opted to have the wounded leg therapeutically amputated at the knee.
"I try to stay active," Bane said, reported AL.com. "My wife and I have moved up to Virginia — my grandparents have about a 400-acre farm there — and I do a lot of hiking, mountain biking and snowboarding."
Bane explained that he met Kimbel through his brother Devon, who volunteered at the Green Power auto racing program at her high school. "It started through him," the Marine said. "He said, 'Hey, I've got this girl who wants to do a biomedical project and I mentioned maybe doing a prosthetic. And you could try it on for her.' And I said, 'I'm game. Let's do it.'"
Kimbel utilized Solid Edge, a software program developed by Siemens, to create the prosthetic leg, which turned out to be lighter than the original model, a benefit that has made sports easier for Bane to participate in.
"On a snowboard or mountain bike, the weight of the foot really does matter," Bane said. "It needs to be as rugged and as light as possible. I use it for mountain biking."
Siemens U.S. CEO Barbara Humpton told the Alabama news outlet that Kimble's use of the Solid Edge program was exactly what it was designed for: To assist the design, engineering and production of an idea.
"Think of something that allows you to, first, draw it, envision what [you] want to make, then start to ask the system, 'If I need to make this more lightweight, what would you recommend?'" Humpton said. "Algorithms work in the background to help understand what parts are not essential and how the design can be optimized."
"What if in the future the interface with these tools was so easy and intuitive it was like playing a video game?" she added. "Then you truly would be able to engage kids, capture their imagination early and get them interested in the ability to build stuff."