Alabama Woman Mauled to Death by Pack of Dogs
A woman was fatally mauled by a pack of dogs on Monday afternoon in Walker County, Alabama.
The victim, Ruthie Mae Brown, was 36 years old and a resident of Jasper, Walker County Sheriff's Office spokesperson T.J. Armstrong told local media.
Brown was walking along Jagger Road in Nauvoo when the dogs set upon her. The Associated Press reported that the circumstances of the incident were unclear, but at least five animals were involved in the attack.
The woman was declared dead at the scene, while two of the animals were claimed by their owners following the incident and three others have since been captured by the authorities.
Walker County Sheriff's Office is asking those with any information on the attack to come forward and contact (205) 302-6464.
A dog-bite law in the state, which was signed by Governor Kay Ivey in 2018, made it possible for the owners of dogs who seriously injure people to face felony charges, while animals that attack humans may be euthanized.
"Emily's Law" was named after Emily Colvin, who was the victim of a fatal attack by a pack of pit bull dogs in front of her property in Jackson County in 2017.
The 24-year-old had neighbors who owned five pit bull dogs friends said had been a constant nuisance.
"She told me how unnecessary it was to have five pit bulls that roamed unleashed... she asked me if I thought she was being overdramatic about them and I told her no, that if something were to ever happen, the owners would be held responsible and we needed to act before something bad happened. Then the next day, it did," one of Colvin's friends said following the fatal attack.
The brutal attack prompted the creation of Emily's Law, which was intended to hand out harsher penalties to the owners of aggressive animals that attack humans.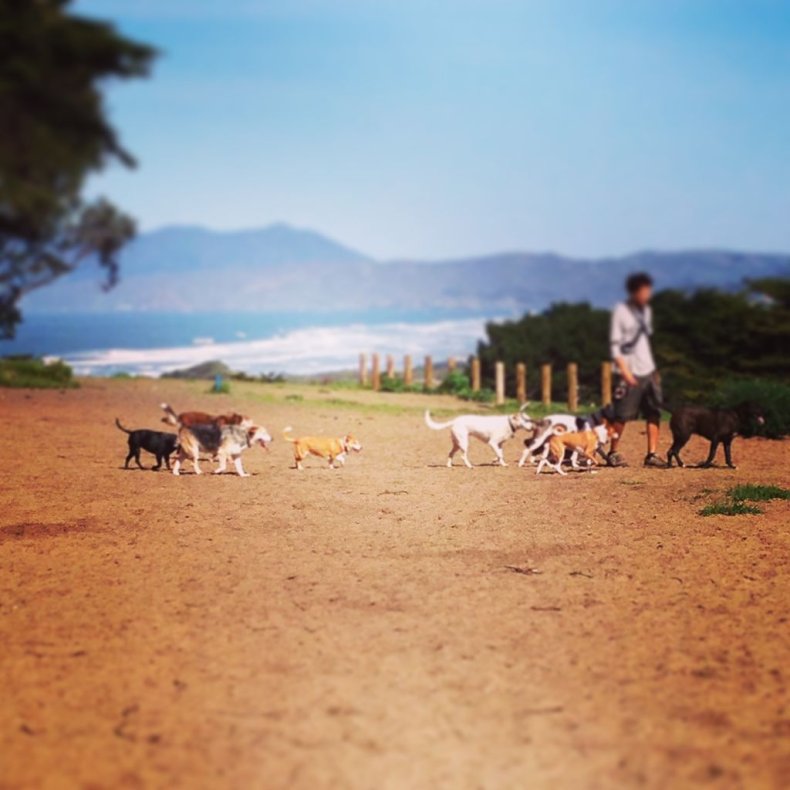 However, it is down to the district attorney's office to decide whether there is any evidence in the latest case that would require criminal charges to be filed.
The National Center for Biotechnology Information (part of the United States National Library of Medicine) states that on average around 30-50 people die after being bitten by dogs each year in the U.S.
Newsweek has contacted Walker County Sheriff's office for further comment on the incident.