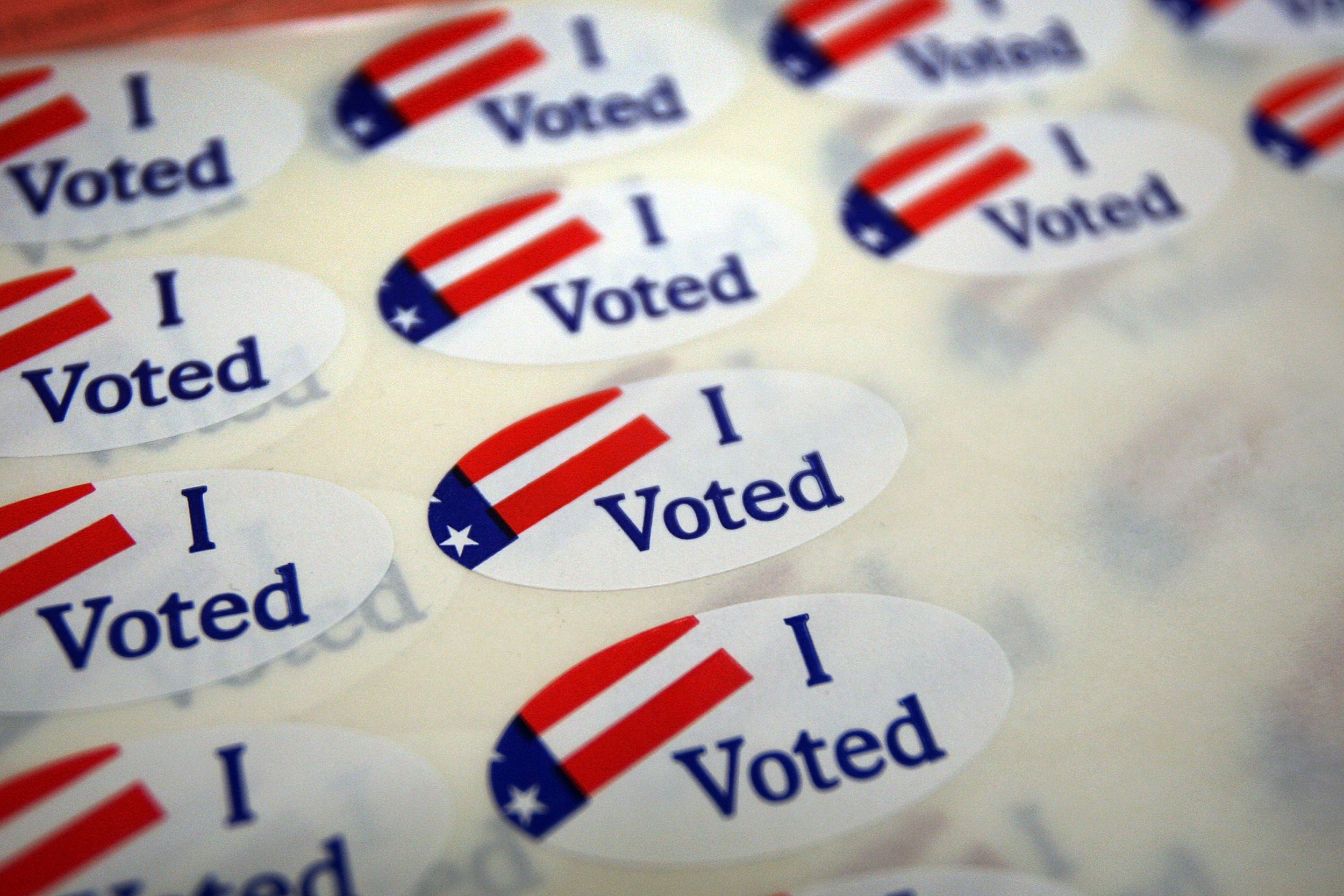 The top election official overseeing Tuesday's crucial Senate race once called Russian elections "free"—and made what one critic called an "ignorant" remark about voting rights in his own home state.
Secretary of State John Merrill reportedly called Russia's 2016 parliamentary election "free and fair" during his involvement in monitoring the race for the Operation for Security and Co-operation in Europe—though the official report found " serious irregularities during voting" with a counting process that was "markedly worse."
Merrill, whose assignment had been Volgograd in southwest Russia, told WHNT that his assignment was to look for "ballot box stuffing, people attempting to vote for someone else, people trying to discourage others from voting through intimidation" which he said, he did not find.
"We did hear some things that were unusual, but we didn't hear any things that were highly irregular," he said.
On his Russian trip, Merrill may not have noticed voting irregularities but he did make note of the city's exit polling, communist sympathizers and children putting on a Bruno Mars dance routine to encourage voter turnout. Merrill mentioned that he met with election officials and spoke about election hacking.
"There were no incidents I saw where people were heavily influenced to support one party or candidate over another," he told the Alabama News Center.
While observing the election, Merrill said election monitors used a system to submit their notes about the voting process. He said Alabama has no official system for Election Day monitors to send in their notes.
"What you have now, when you have people that go and observe elections, they might write a note on a sticky note or they might write a note in a notebook, but they're not doing anything that would be systematic or in sequential order about what they observed," he said.
It's not the first time Merrill has made questionable comments about elections. Merrill recently said, in an interview for a documentary, that he opposed a plan to automatically register someone to vote because it would "cheapen" the work of civil rights leaders who fought so hard to give people the right to vote.
"I'm not going to cheapen the work they did, I'm not going to embarrass them by allowing somebody that's too sorry to get up off their rear end to go register to vote… because they think they deserve the right because they've turned 18," he said.
The Southern Poverty Law Center called Merrill's comments "cynical" and "ignorant."
"Merrill also bizarrely claims that automatic registration would 'cheapen' the sacrifices that American heroes like John Lewis made for voting rights by making voting too easy. But he apparently doesn't realize that Congressman Lewis is in favor of automatic registration," Southern Poverty Law Center president Richard Cohen said in a statement.
Merrill is backing controversial Republican Senate candidate, Roy Moore, who has been accused of sexual misconduct against several women when they were minors, ahead of Tuesday's results.
"I'm voting for the Republican nominee, who is Judge Roy Moore," he told WBUR. "And I had stated on numerous occasions, both publicly and privately, that unless the charges that had been alleged by the women that came forward and brought those charges were proven to be true, that I would continue to support the Republican nominee, who happens to be Judge Roy Moore."