An Alabama woman faces felony charges for taking her neighbor's goat and painting it blue.
Erica Marie Farmer, 34, was arrested after officers say she removed the goat from her neighbor's Gulf Shores property before giving the farm animal a colorful makeover.
Farmer then took photos of the painted animal—complete with pink hooves and orange and green horns—and posted the snaps to social media.
However, Farmer's neighbor was less than impressed after reportedly arriving home to find her goat missing and then coming across the pictures posted on social media.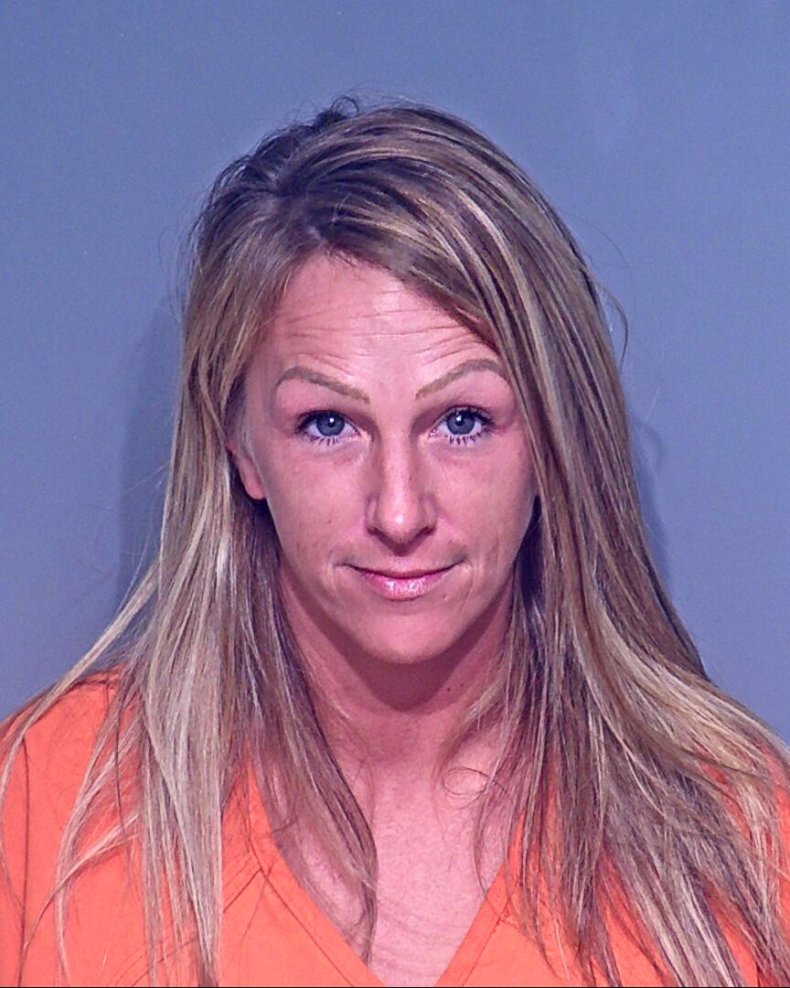 The goat's owner called the authorities who arrived to find the animal at Farmer's home.
"I didn't believe it initially and then I saw the pictures and I was like 'OK it really did happen.' It's not every day you get that one," a Baldwin County Sheriff's Office deputy told FOX10.
Farmer was arrested on Sunday, February 28, on charges of animal cruelty and theft of property second degree, according to Baldwin County Sheriff's Office records.
Under Alabama law, any theft of livestock in the state is charged as a felony.
Farmer admitted to coloring the goat but said the incident was nothing more than a harmless prank.
"It was a simple prank and it was harmless," she told FOX10. "I would never hurt an animal at all, ever. I'm sorry. Really and truly sorry. It was just a joke gone too far I guess."
Farmer insisted she didn't know that it was the neighbor's goat because it was often at her cousin's house.
"The fact that charges got pressed and now I'm facing felony charges is a little ridiculous," she said.
Farmer's uncle Gary Mitchell said the goat was on his property at the time, describing the charges against his niece as shocking.
"I'm shocked. I see no reason for it. Billy is a fun little goat," he said.
Farmer's bond was set at $6,000 and according to arrest records she was released on Sunday evening.
Newsweek has contacted the Gulf Shores Police Department and the Baldwin County Sheriff's Office for comment.
Although the goat in question caused no harm to those involved, the same can't be said for a particularly violent goat who attacked a man in his 60s in Australia last month.
The victim, who was not named, was taken to hospital after he was attacked by a goat while out walking near the Knapsack Viaduct at Glenbrook in Lapstone, a town at the eastern end of the Blue Mountains, authorities said.
The animal reportedly rammed the man who fell to the ground and sustained injuries to his leg from the attack.
Footage of the incident published by 7News showed ambulance staff attempting to get the man onto a stretcher, as the goat quietly lurked in the background.
In the video, a person could be seen pushing the animal into some nearby grass, as the victim was aided by the emergency services. As paramedics worked, the goat was seen chewing some of the greenery while watching from behind a roadside barrier.