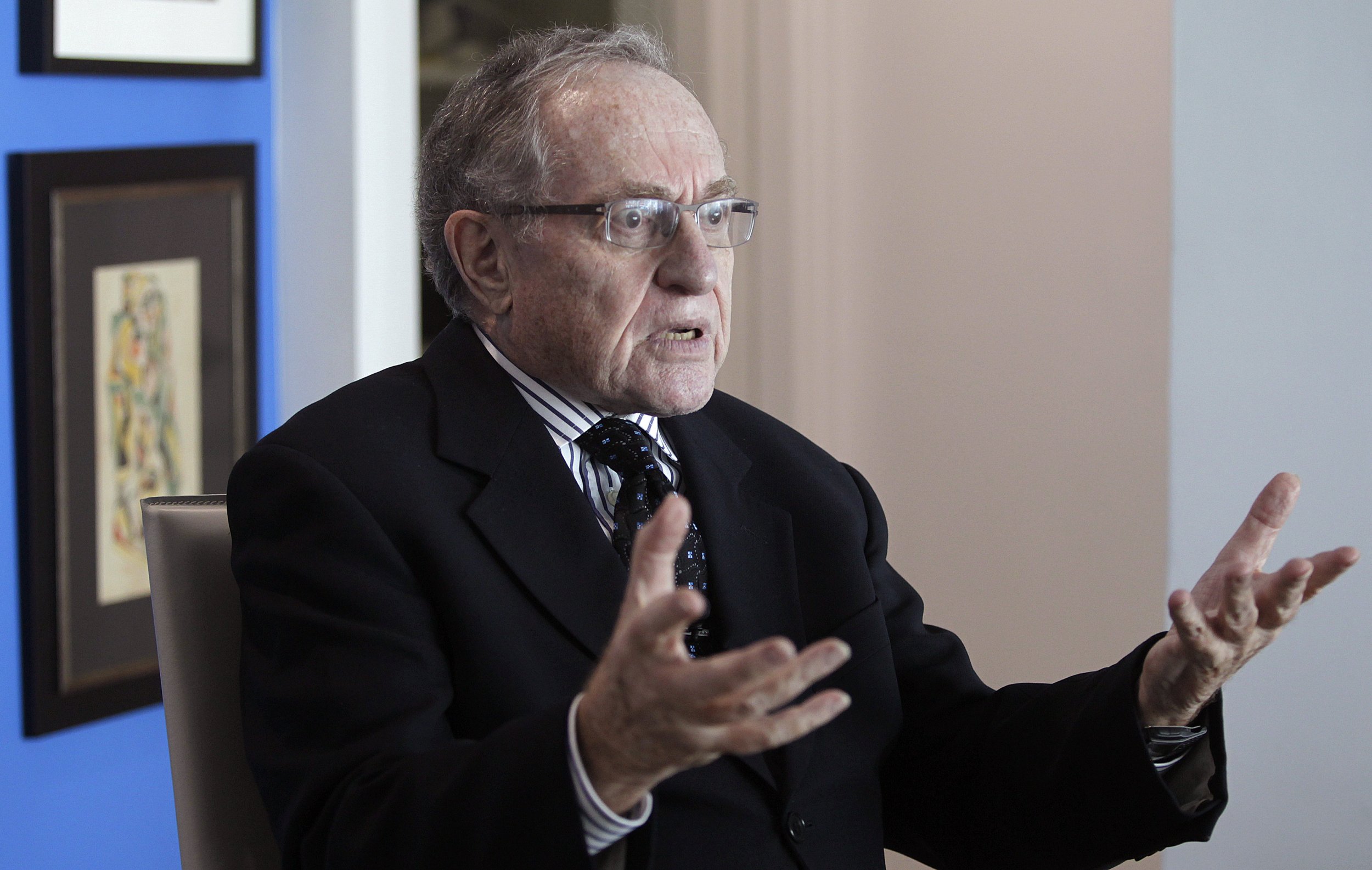 A defamation case against high-profile attorney and Harvard law professor Alan Dershowitz has been settled after two lawyers admitted it was a "mistake" to accuse him of having sex with a minor, their client.
In a statement issued on Friday, Paul G. Cassell and Bradley J. Edwards, lawyers for Virginia Roberts, the woman who alleged she was forced to have sex with Dershowitz and others, said they "acknowledge that it was a mistake to have filed sexual misconduct accusations against Dershowitz."
"The sexual misconduct accusations made in all public filings...are hereby withdrawn. Dershowitz also withdraws his accusations that Edwards and Cassell acted unethically," the statement reads,
Last January, Dershowitz filed a sworn statement in which he denied having sex with an underage girl while visiting the island of financier Jeffrey Epstein. Dershowitz was also accused of having sex with a minor on Epstein's private plane. In that filing, Dershowitz said Jane Doe #3—later identified by Buckingham Palace officials as Roberts—was not on the plane or the island at the same time as him.
In a separate lawsuit, Cassell and Edwards sued Dershowitz for defamation after Dershowitz claimed the two attorneys failed to perform their due diligence when claiming their client, Roberts, was forced to have sex with Dershowitz.
"Edwards and Cassell vigorously denied the contention that they had acted improperly and asserted that it defamed them," said a joint statement from Edwards, Cassell and Dershowitz, issued on Friday. "Dershowitz countersued Edwards and Cassell, alleging they had falsely accused him of sexual contact with Roberts—a claim he vigorously denied and that Dershowitz asserted defamed him."
"I am pleased that the litigation has concluded," Dershowitz said in a statement on Friday.