Alan Dershowitz: No One Won During the Brett Kavanaugh Confirmation | Opinion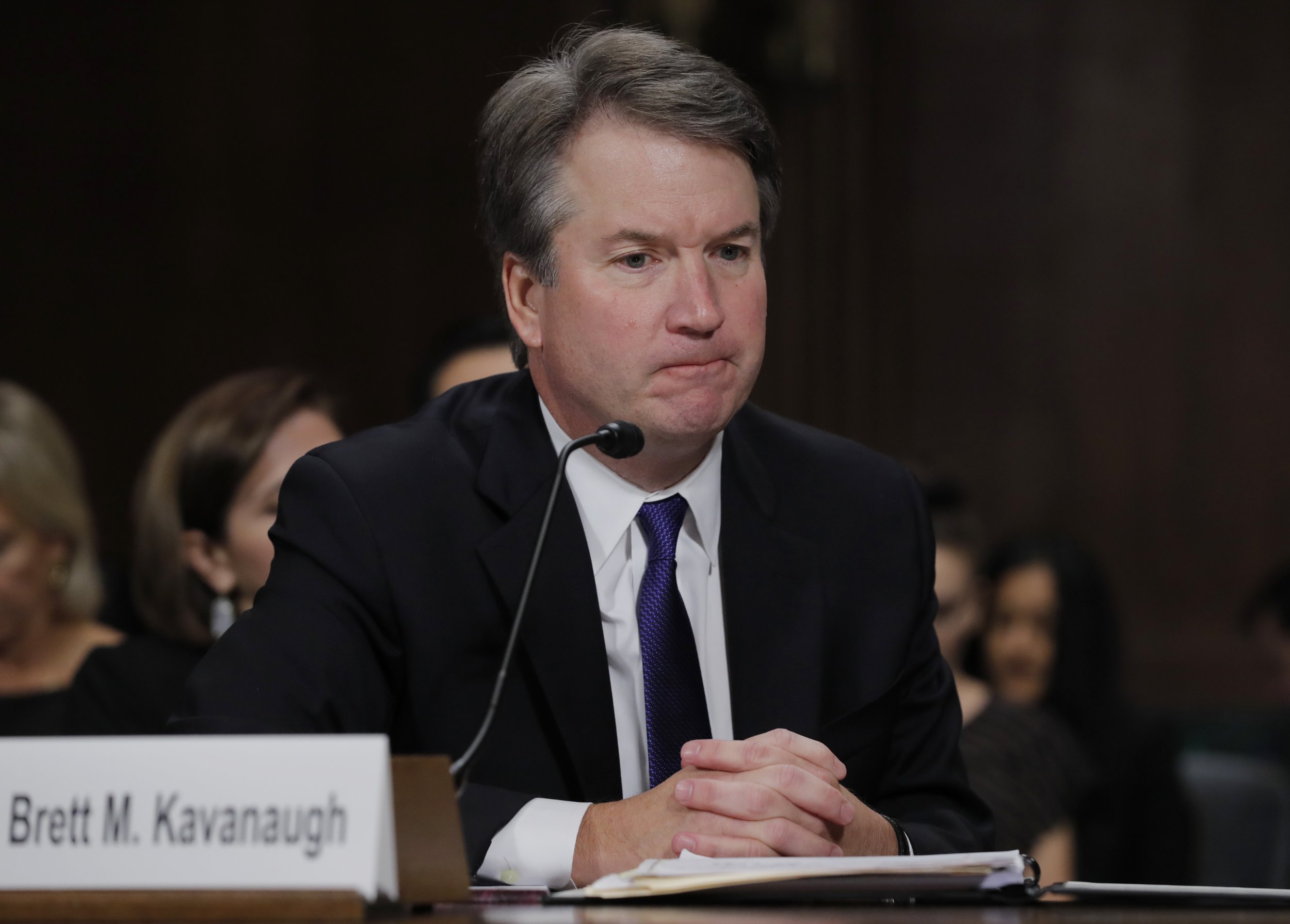 When the votes have been counted and Brett Kavanaugh has been confirmed to serve on the Supreme Court, one conclusion will be clear: No one won.
One wonders how Brett Kavanaugh would now answer the following question: If you had it to do over again, would you rather never have been nominated, not having been accused of serious sex crimes, and continue to serve on the D.C. Circuit? Or would you do it all over again, knowing the outcome? I don't know how he would answer the question, but it would not be self-evident.
Clarence Thomas has served on the Supreme Court after a bruising confirmation fight, but the accusations against him were far less serious than those directed against Kavanaugh. Despite his narrow confirmation victory, he did not win: his reputation remains in tatters and he will probably not be allowed to continue to teach at Harvard.
The same question could be put to Dr. Christine Blasey Ford: knowing what she now knows, would she have gone public with her accusations and endured the scorn, mockery and attacks, including from President Donald Trump. I suspect her answer would be yes, despite the fact that she did not succeed in defeating Kavanaugh's nomination. But one cannot be certain, especially in light of the fact that she did not intend for these accusations to become public, until it became clear to her that the media was on to the story. So she didn't win.
The Democratic Senators, many of whom came out against the nomination as soon as it was made, but then doubled down following the sexual accusations, came off looking partisan, petty and oblivious to the civil liberties and due process considerations at stake in this case. They did not win.
The Republication Senators seemed desperate to rush the case to a vote in order to sit Kavanaugh on the Court before the mid-term elections. They appeared to be more interested in political gain than truth, and their decision to hire a Special Counsel to question the witnesses backfired badly both legally and politically. Despite the narrow vote in support of the nomination, the Republicans did not win.
The ACLU has lost whatever shred of credibility it still had, following its abandonment of its principles in the interest of funding from leftists who couldn't care less about neutral civil liberties. Its insistence that suspicion of sexual wrongdoing was enough in the confirmation battle to put it on the wrong side of our basic rights. The ACLU has won financially but has lost its way.
The media, as has become typical, divided into roaring camps, one of which argued that Kavanaugh could do no wrong, while the other argued that he could do no right. A handful of journalists reflected the complexity and nuance of the situation facing the senate, but they were rare. Much of the media lost its credibility.
Another big loser is the #MeToo movement, some of whose leaders have overstated its case by denying the possibility that some women willfully lie in a calculated manner in order to gain material benefits including money, fame and revenge. Michael Avenatti's decision to publicize the highly questionable claims of gang rape made by his client, Julie Swetnick, has done enormous damage to the movement. There is no compelling evidence that Swetnick—who is two years older than Kavanaugh, lived in a different neighborhood and travelled in different social circles – ever even laid eyes on Kavanaugh. She blatantly contradicted her sworn statement in a television interview in which she changed the facts dramatically.
It is certainly possible, though we may never know, that she simply made up the story of whole cloth. Yet radical #MeToo'ers have demanded that we accord her the same credibility that we appropriately afforded Professor Ford because "survivors don't lie." Some of course do. Some are not survivors at all. Others may have survived sex assaults but not by the person they accuse. There is no sex-linked gene for telling the truth or lying. The credibility of the #MeToo movement has suffered a loss.
But the biggest losers were, of course, the American people and the future of the nomination and confirmation processes as spelled out in our Constitution. The Framers never intended this kind of a media circus with partisanship trumping principle. The upshot will be that fewer qualified candidates will allow their names to be put forward, if they know that by doing so their high school actions will be examined, their yearbook entries scrutinized and their reputations subjected to search and destroy missions. This means that we have all lost.
So what have we learned from this debacle? That the process of nominating and confirming justices has become flawed beyond immediate repair. We need to change the process. I recommend that the executive, legislative and judicial branches appoint a blue ribbon commission to look into new ways, consistent with the broad outlines of the Constitution, to nominate and confirm judges, especially justices. More investigation should be done before the nomination is made, and a process for ongoing and discreet investigation should be established to assure there are few surprises. The system will never be perfect, but we can do better. Everybody lost this time. We must not repeat our mistakes.
Alan M. Dershowitz is the Felix Frankfurter Professor of Law Emeritus at Harvard Law School and author of The Case Against Impeaching Trump, released by Skyhorse Publishing in July 2018.
The views expressed in this article are the author's own.​​​​