Alan Dershowitz: Republicans Should Postpone Kavanaugh Vote for an FBI Investigation
High-profile lawyer Alan Dershowitz has often sided with and defended President Donald Trump during his time in office. But ahead of a key vote on Supreme Court nominee Brett Kavanaugh on Friday, Dershowitz took a stance the president likely wouldn't love.
Dershowitz argued in a piece at Fox News on Thursday that Christine Blasey Ford—who testified on Thursday that Kavanaugh sexually assaulted her when the two were in high school—had about as much credibility as the judge nominated by Trump. Dershowitz wrote:
"Accusations as serious as those made by Ford and others against Kavanaugh—which allege he was guilty of criminal conduct—should not stand without clear and convincing evidence of their truth in a nation where the courts presume an accused person is innocent until proven guilty. An FBI investigation might provide more evidence—either favorable or unfavorable to Kavanaugh.

Right now, the testimony of the two witnesses has created a credibility tie. Such ties are best resolved by looking at corroborating evidence. At the moment, Kavanaugh has the better of the corroborating evidence, especially the statements by the other people who were allegedly at the party where Ford claims Kavanaugh attacked her. But that could change after a full and thorough FBI investigation and further testimony."
GOP senators are not likely to follow the path argued by Dershowitz, whose position was shared by the American Bar Association. A vote was scheduled for Friday.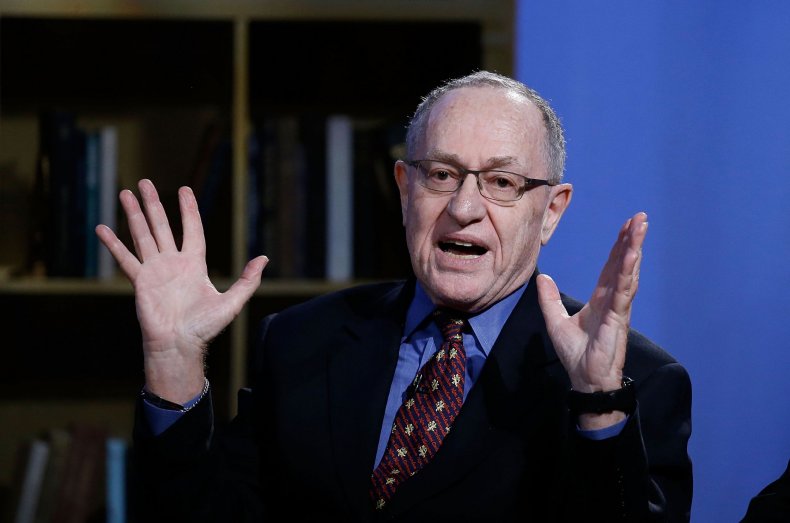 While some on the right urged confirmation for Kavanaugh—like Senator Lindsey Graham, who railed against Democratic colleagues—others described Ford's testimony of the alleged assault as powerful and affecting.
"I believed he was going to rape me. I tried to yell for help," Ford said. "When I did, Brett put his hand over my mouth to stop me from screaming. This was what terrified me the most and has had the most lasting impact on my life. It was hard for me to breathe, and I thought that Brett was accidentally going to kill me."