Who is Alan Futerfas? Donald Trump Jr. Hires White Collar Crime Lawyer in Russia Investigation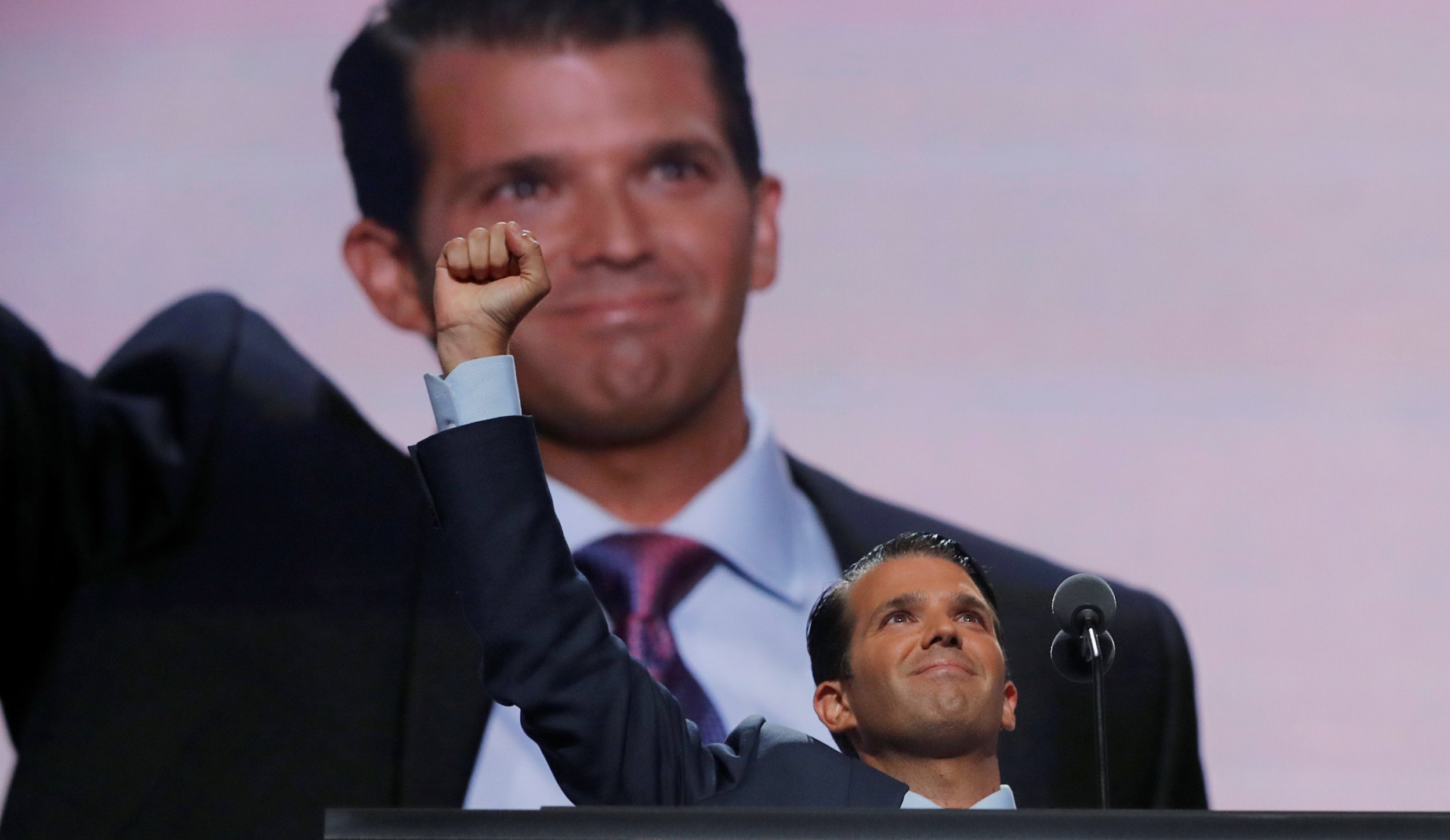 First son Donald Trump Jr. retained an attorney on Monday as fallout continued from his admission that he met with a Russian lawyer last summer who promised to dig up dirt on his father's then-rival Hillary Clinton. Trump Jr. is being represented by Alan Futerfas, according to Reuters.
Futerfas, based in New York City, is a legal veteran who has been practicing law since the 1980s, according to a LinkedIn page in his name. A bass trombonist on the side, the attorney launched his own firm in 1994.
Related: Donald Trump Jr. met Russian lawyer Natalia Veselnitskaya at Trump Tower—so who is she?
His website brags he's got 25 years of "litigation experience representing individuals and companies in traditional and white collar cases, trials and appeals, SEC investigations and regulatory matters," even successfully arguing an appeal before the U.S. Supreme Court. Futerfas's clients have included hedge funds and private equity principals.
But a Google search of Futerfas's name also turns up a number of articles about his work on mob-linked cases.
The attorney was involved in court proceedings involving members of the Colombo crime family, which is one of the so-called Five Families that have been prominent in New York for decades. According to The New Yorker, Futerfas famously learned that hitman Gregory Scarpa was secretly informing FBI agent Lindley DeVecchio—and therefore had purposefully worked "to create and further a divisive conflict which would enable the FBI, to make, it hoped, dozens of arrests and convictions," as Futerfas alleged in a 1994 appeal.
Futerfas also represented Alfonse Russo, a descendant of another crime family, who as a teenager in 1998 was convicted of beating a black man in a racially motivated attack.
Futerfas isn't the only lawyer the Trump family has hired in its attempt to fight claims that the campaign was in contact with the Kremlin leading up to last year's presidential election. President Donald Trump has assembled a team including Marc Kasowitz, Jay Sekulow and John Dowd. His son-in-law Jared Kushner is being represented by Jamie Gorelick and Abbe Lowell, while Vice President Mike Pence has retained Richard Cullen.