Aylan Kurdi's Father Asks World to 'Open Its Doors' in Christmas Message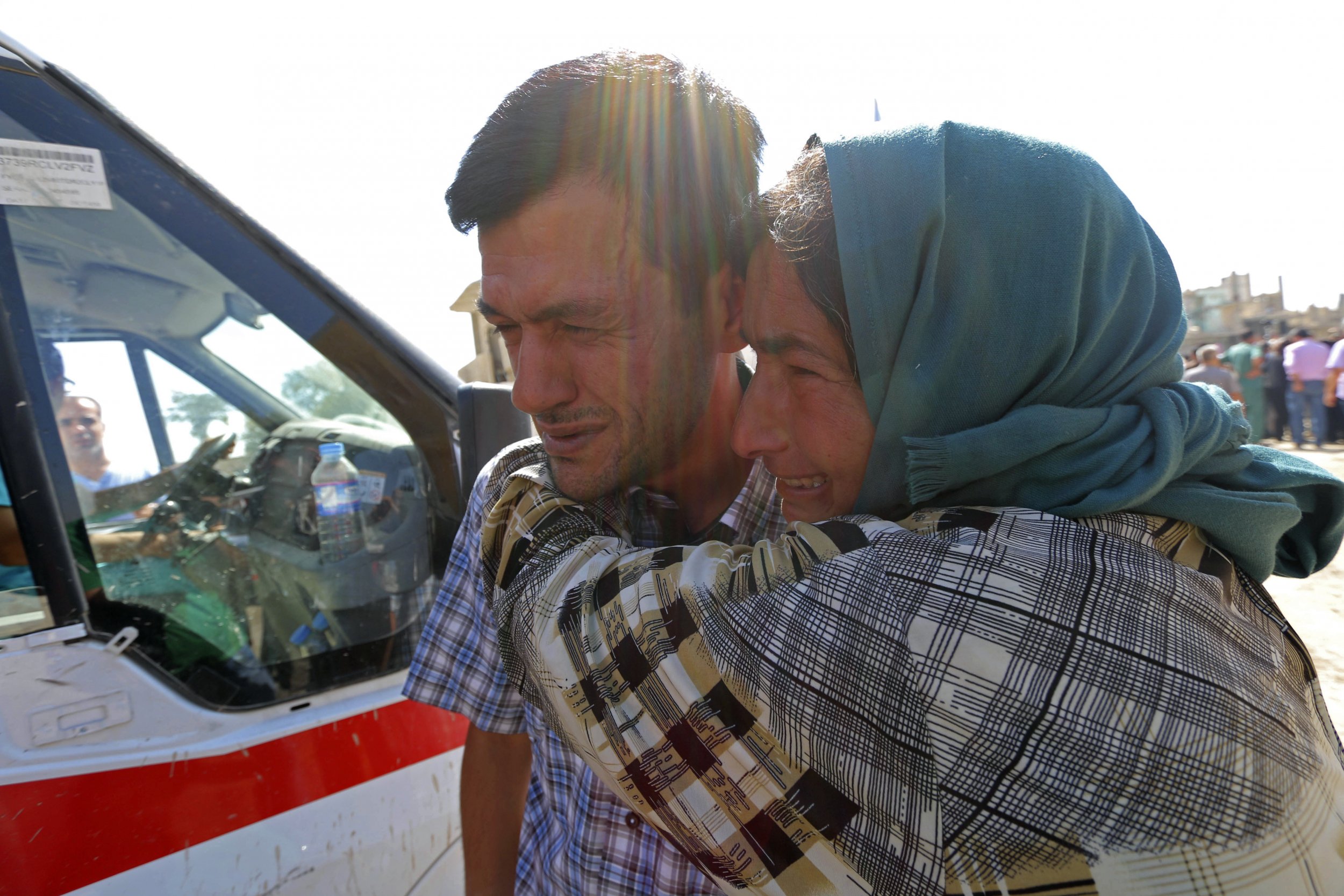 In an alternative U.K. Christmas message, the father of a Syrian toddler who drowned while attempting to flee to Europe has asked the world to "open its doors to Syrians," the BBC reported.
Abdullah Kurdi, the father of three-year-old Alan—whose lifeless body washed up on a Turkish beach in September—will make the pleas in Channel 4's alternative Christmas message. Alan drowned along with his mother, Rehan, and older brother Galip, after a failed attempt to reach the Greek island of Kos. Sexo Seno Kurdi, the grandfather of Alan and Galip and father of Rehan, told Newsweek that his daughter had revealed their final destination as Germany in her last phone call before she died.
The mother and sons were returned to their Syrian hometown of Kobane and buried there alongside victims of the Islamic State militant group (ISIS) in September. Alan's father, who was the sole family survivor of the boat tragedy, said he would not attempt to seek refuge in Europe again.
In his Christmas message, Kurdi, who is in his 40s and a barber by trade, said that the people of Syria had "hundreds of thousands of problems" including "barrel bombs, explosions and also Daesh,"—using the Arabic acronym for ISIS. Forces loyal to Syrian President Bashar al-Assad have been accused of using indiscriminate weapons including barrel bombs in the course of the conflict, while ISIS has continued to embed itself as a major player in the Syrian conflict.
"At this time of year I would like to ask you all to think about the pain of fathers, mothers and children who are seeking peace and security," said Kurdi. "We ask just for a little bit of sympathy from you."
Kurdi now lives in Erbil, Iraq, and plans to start a charity project running a hospital and school for Syrian Kurdish children. "I want to help children because they know nothing about life except for laughing and playing. That's all they know. So it's a problem for children if we don't look after them and take care of them," said Kurdi.
More than one million refugees and migrants have entered Europe by sea in 2015, according to the International Organization of Migration, with around half of them coming from Syria.
Kurdi's message will be broadcast on December 25 at 15.35 GMT on U.K.'s Channel 4.