Remembering Alan Rickman, a Force of Theater, Film and Television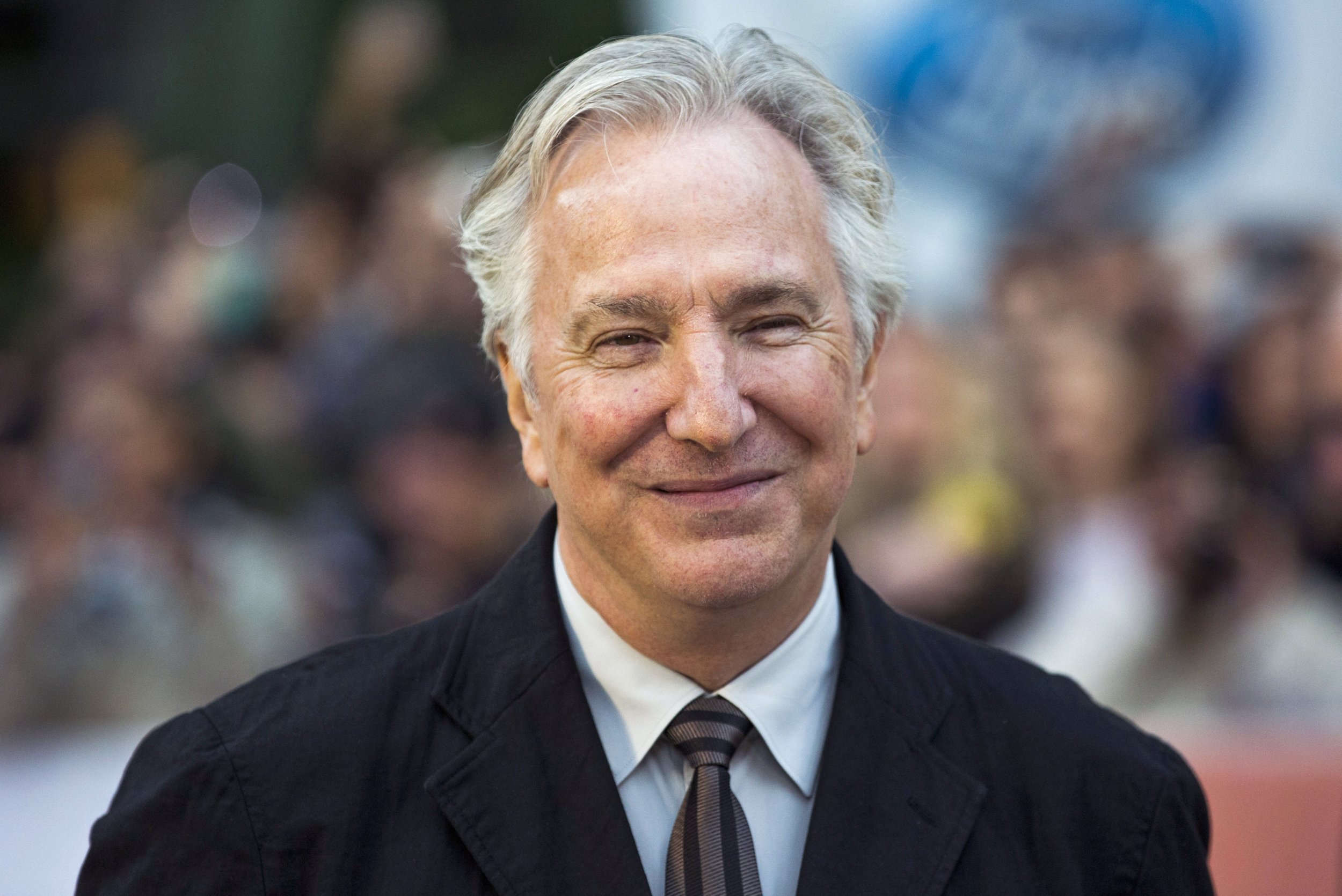 To a younger generation of fans, he was the dark-cloaked professor of the dark arts, Snape, who spoke in a hiss and a bore a perpetual sneer when speaking to Harry Potter.
But to many others, the British actor Alan Rickman was a celebrated force of theater, film and TV for over 30 years. A polymath, he received BAFTA awards for depicting fabled characters (as the wicked Sheriff of Nottingham in Robin Hood: Prince of Thieves), garnered cult adoration for playing villains (Bruce Willis's nemesis Hans Gruber in Die Hard and Judge Turpin in Sweeney Todd: The Demon Barber of Fleet Street). Despite his comfort in weightier roles, Rickman wasn't afraid to get silly, as he did when voicing King Philip on the animated TV show King of the Hill.
The baritone actor died in London on Thursday at the age of 69, The Guardian first reported. In a statement provided to BBC, Rickman's family confirmed that he died after a battle with cancer and that he had been "surrounded by family and friends" upon his passing.
Rickman, a Londoner by birth, worked as a dresser for several actors, including Sir Nigel Hawthorne, before he cut his teeth in theatrical roles with the Royal Shakespeare Company. He first turned heads in 1986, as the seductive Valmont in the stage production of Les Liaisons Dangereuses (the inspiration for, among other films, Cruel Intentions), which also earned him a Tony nomination. Later on, he would appear opposite Helen Mirren as Mark Antony in the Olivier Theatre's production of Cleopatra, and would be nominated for yet another Tony for the play Private Lives.
He collaborated with now-Editor-in-Chief of The Guardian Katharine Viner to compile and direct the notable play My Name Is Rachel Corrie, which probes the death of a student protesting the Israeli Defense Forces' actions in Gaza.
Rickman also led an illustrious film career, which began in 1988 with his turn in the action film Die Hard. Just before the most distinctive role of his career, as Professor Severus Snape in the movie adaptation of J.K. Rowling's Harry Potter franchise in 2001, he played a satirical version of a Shakespearean actor-turned-sci-fi-star in the film Galaxy Quest. For his final role, he voiced the Blue Caterpillar in the forthcoming animated flick Alice Through the Looking Glass, due out later this year.
Rickman's partner since 1965, the economics professor and Labour Party councilor Rima Horton, was a friend since adolescence. The two secretly wed in 2012, according to People. A vocal political activist, Rickman once said he had been born "a card-carrying member of the Labour Party."
Rickman viewed acting as a profession and a serious responsibility. "I want to swim in both directions at once," he once said. "Desire success, court failure."